Cherry Blossom (Birthday) Girl
Thursday, February 4th, 2016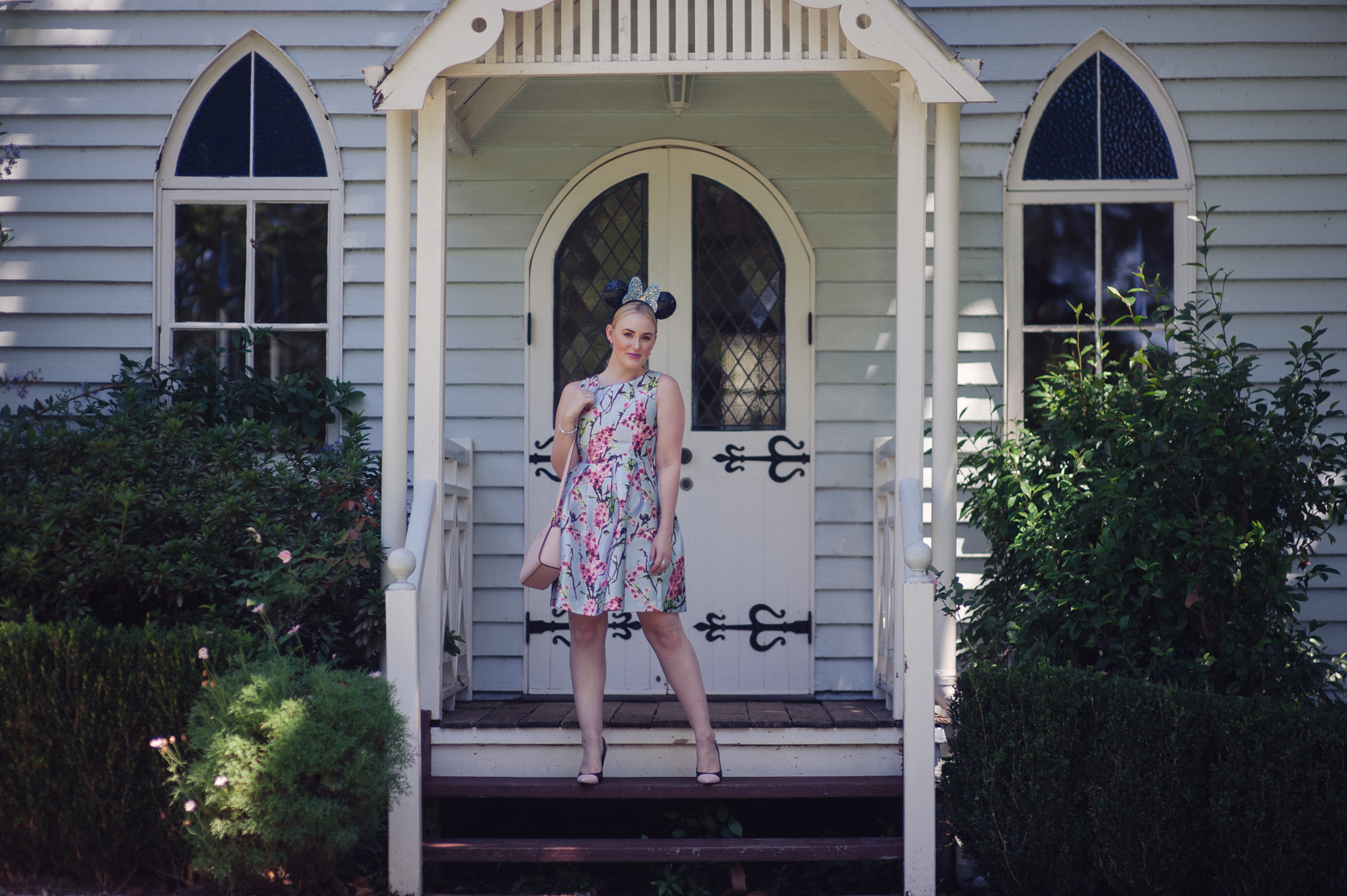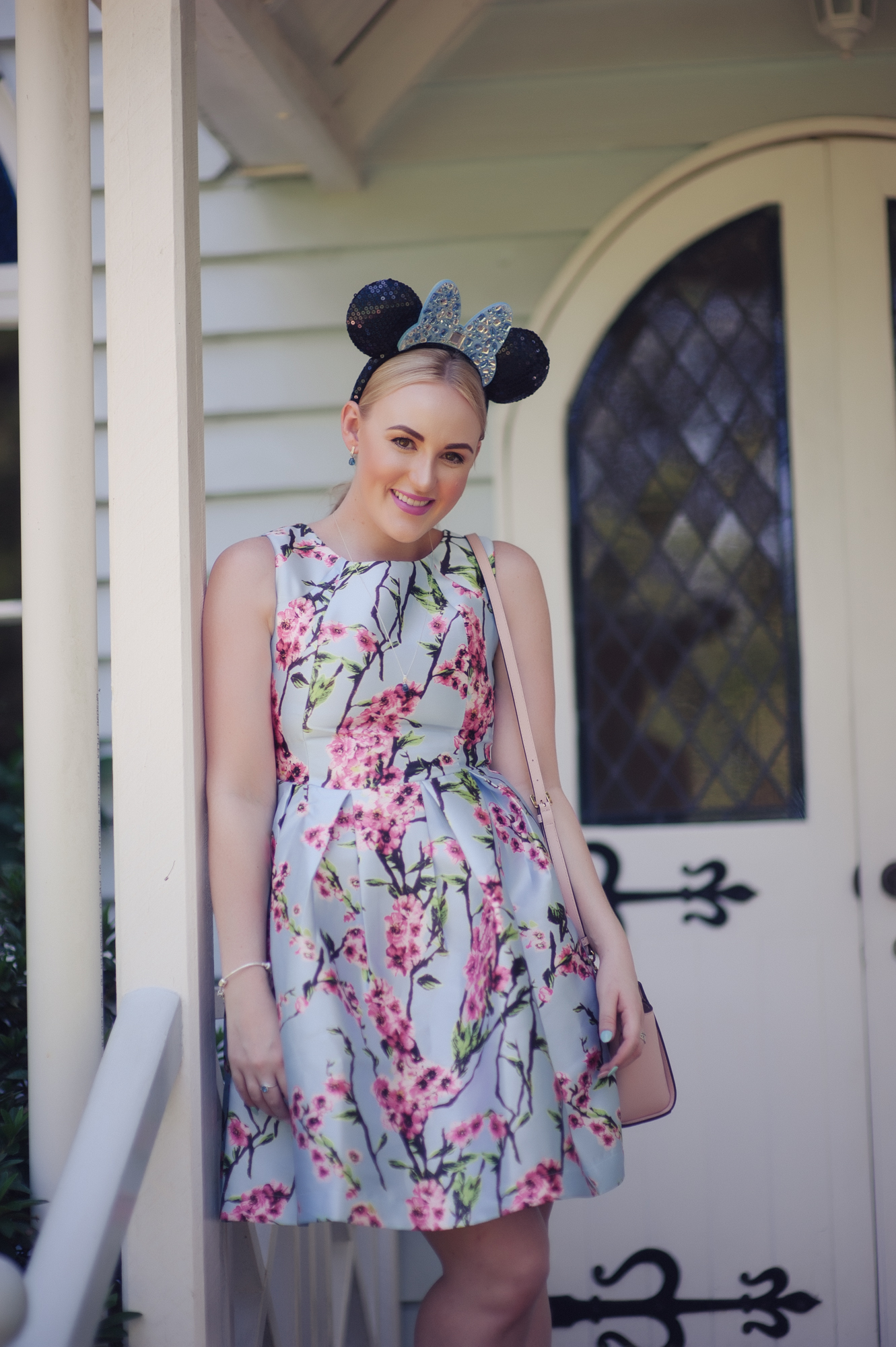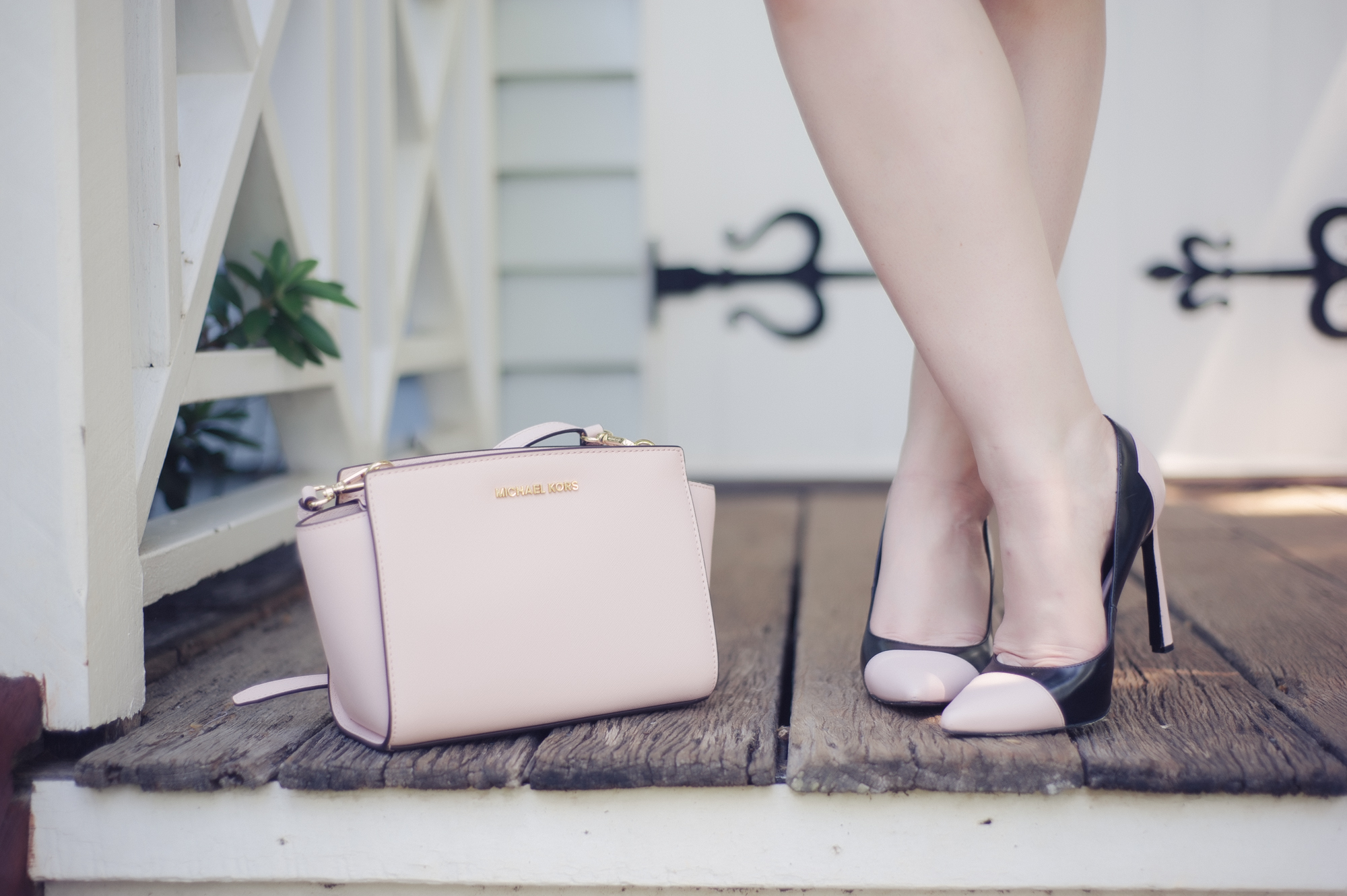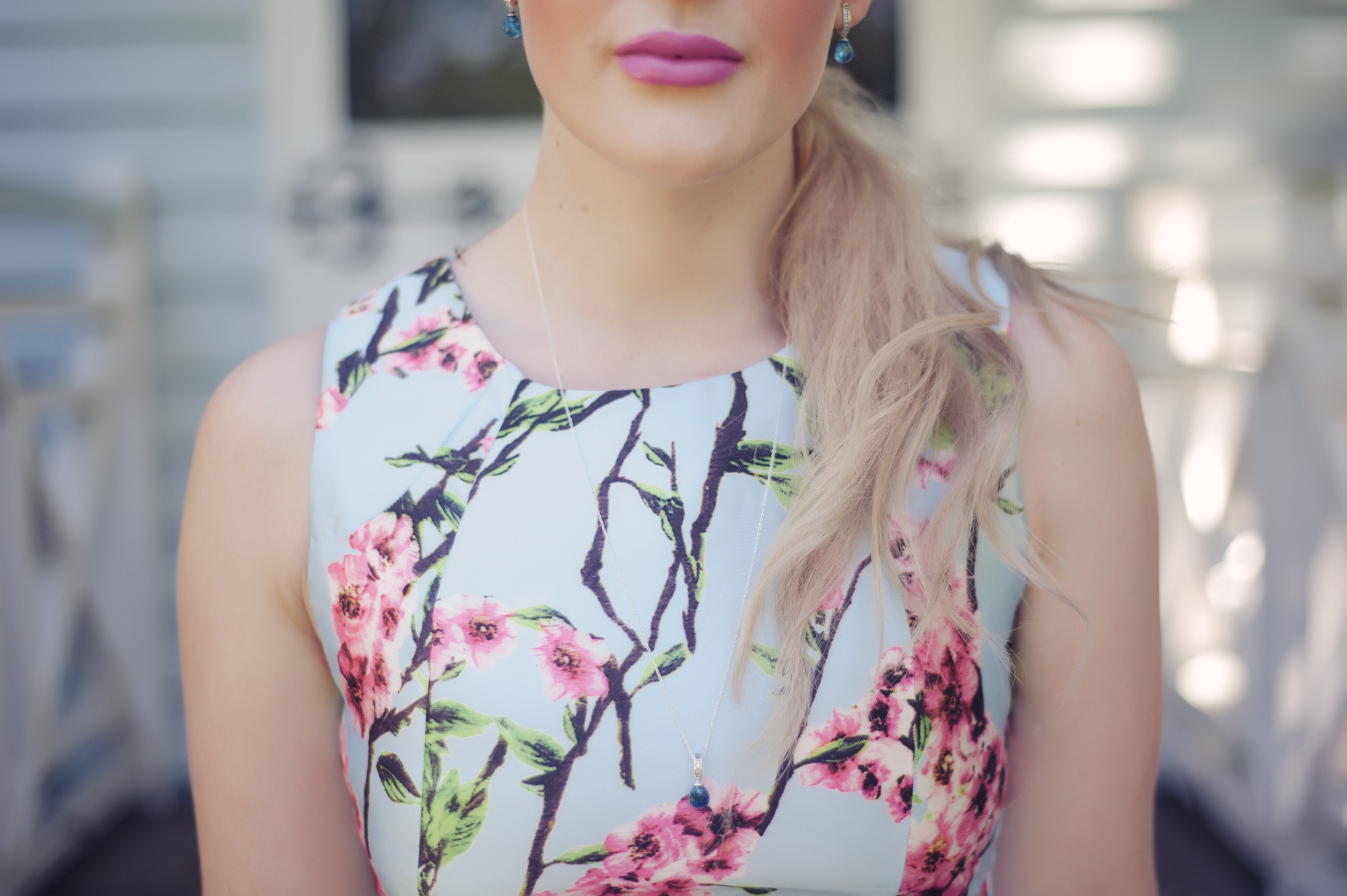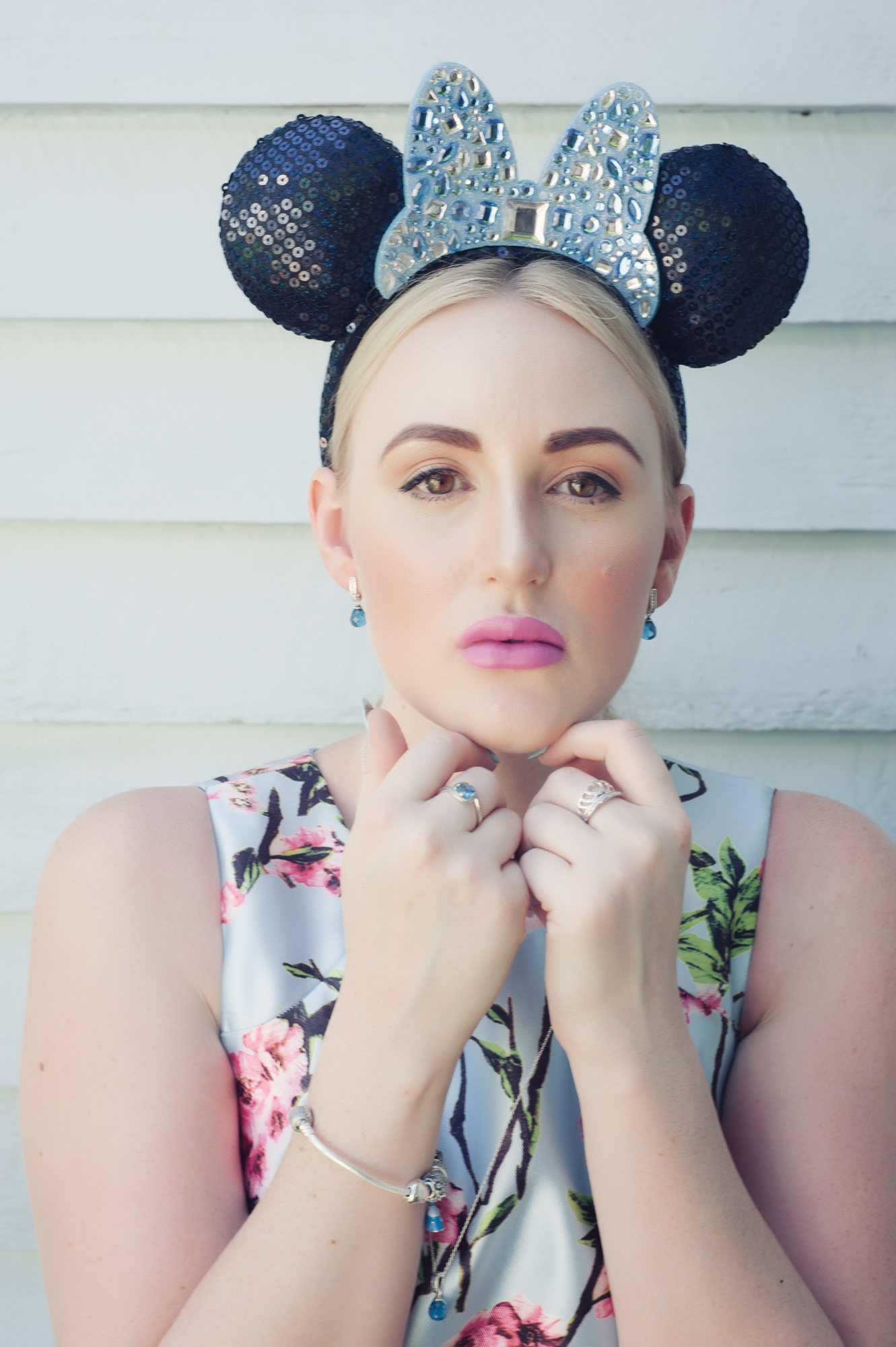 St Frock Chasing Kate Alice Dress, Pandora Frosted Droplets Hanging Earrings, Pandora Frosted Droplets Necklace, Pandora Skye Blue Radiant Embellishment Ring, Pandora Hearts Tiara Ring, Pandora Sparkling Droplets Ring, Pandora Bracelet with Disney Cinderella's Dress Charm, Crystallised Snowflake Charm, Pave Inspiration Spacer, Wittner Heels (similar style here), Michael Kors Selma Messanger Bag (similar style here).
Today I'm channelling a modern day princess, while celebrating being a birthday princess. That's right lovelies, this aquarian gal will be spending her day enjoying a pancake breakfast, a half day in the office, a fancy dinner and a serving (or two) of cake.
And what's on The Blonde Silhouette birthday wish list, you may ask? Why I'de happily take any pieces from the Pandora Disney Collection! Of course this Frosted Droplets Earrings and Necklace Set is a delightful gift, especially when styled with my new party dress, the Chasing Kate Cherry Blossom Dress. As I always say, it's not a birthday without a fancy frock and a tiara or in this case, limited edition Disney Mouse Ears, courtesy of my gal pals at Pandora.
Do excuse me ladies as I have some celebrations to attend to and candles to blow out! But thank you for dropping by, I couldn't be more excited to spend my special day with you (virtually or otherwise) x
SHOP THIS LOOK:

Photography by Erin Smith Photography
---