A Gift Guide For The Girl With Fine Taste
Thursday, December 15th, 2016
If gift giving itself isn't hard enough, then throw on top buying for that one special friend/girlfriend/family member that has fine taste and just about every fabulous trinket that one could possibly own. To make shopping for her that little bit easier, I'm sharing my gift guide featuring 4 gifts ideas that she'll adore!
Something Personalised…
If she loves one of a kind, personalised trinkets, then a piece from The Daily Edited is the perfect choice for her! Pick from endless leather swatches, monogramming options and emojis to make her leather goods as customised as possible. I personally love the combination of this smooth, pale pink leather with rose gold hardware and monogramming. Of course, I just had to keep things consistent with a matching phone case.
Valued at: $150
To find a full list of retailers, visit The Daily Edited.

 Something Decorative…
If she loves tea and any opportunity to host a sophisticated brunch with the gals, then a beautiful tea set is just ideal! As a mega tea and china enthusiast, I particularly love Cristina Re Tea Ware. These tea sets are really quite exquisite with their decadent 24ct gold plated hardware and decorative feminine designs.
Valued at: $175
To see the full collection visit Cristina Re.
Something Indulgent…
If she love to spend extra time on her main mane, then why not spoil her with the gift of good hair days with a Stefan Xmas Bag. Featuring a stylish tote in 1 of 4 designs which you can fill to the brim with her favourite hair and beauty products, styling tools and treats.
Valued at: $49.95 + 50% off selected products
To see where your closest Stefan is, visit Stefan.
Something Scented…
If she loves the latest fragrances, then a scented delivery from Victoria Secret will be high up on her wish list. The new Intense Fragrance Mist combines notes of salted praline, coconut and creamy florals, making it a delicious summer scent. Another favourite of mine is the Blush Fragrance Lotion which smells of fresh grapefruit, blossoms and magnolia.
Valued at: $136
To see the full collection of fragrances, mists and body lotions, visit Victoria's Secret.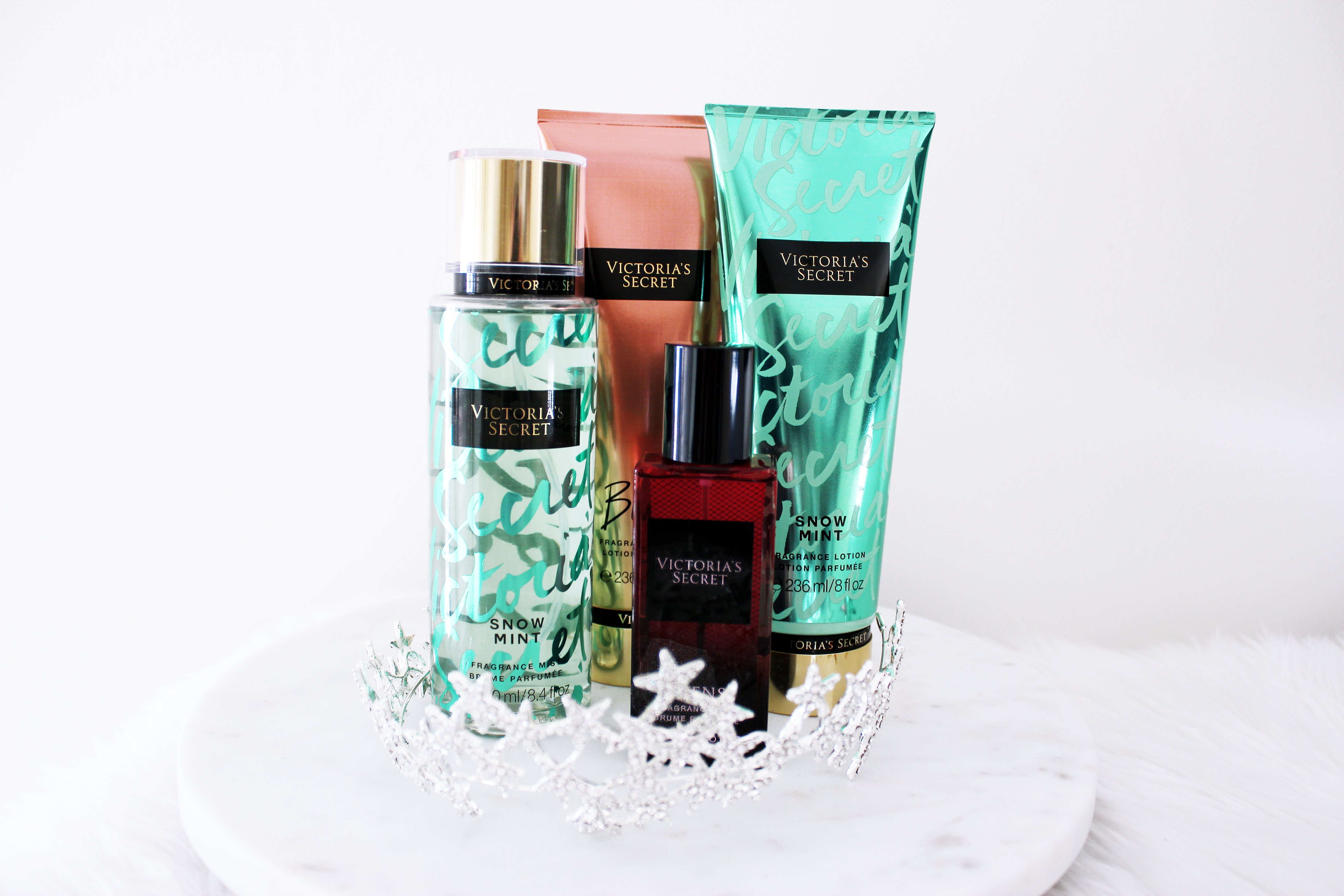 Don't forget to check the shipping cut off dates cuties, as I would hate for your girl to miss out on her Christmas Surprise. I would also love to hear some of your ideas that I may have missed in my gift guide – please leave a comment below for me!
---