Wishbone by Lily King
Monday, May 6th, 2013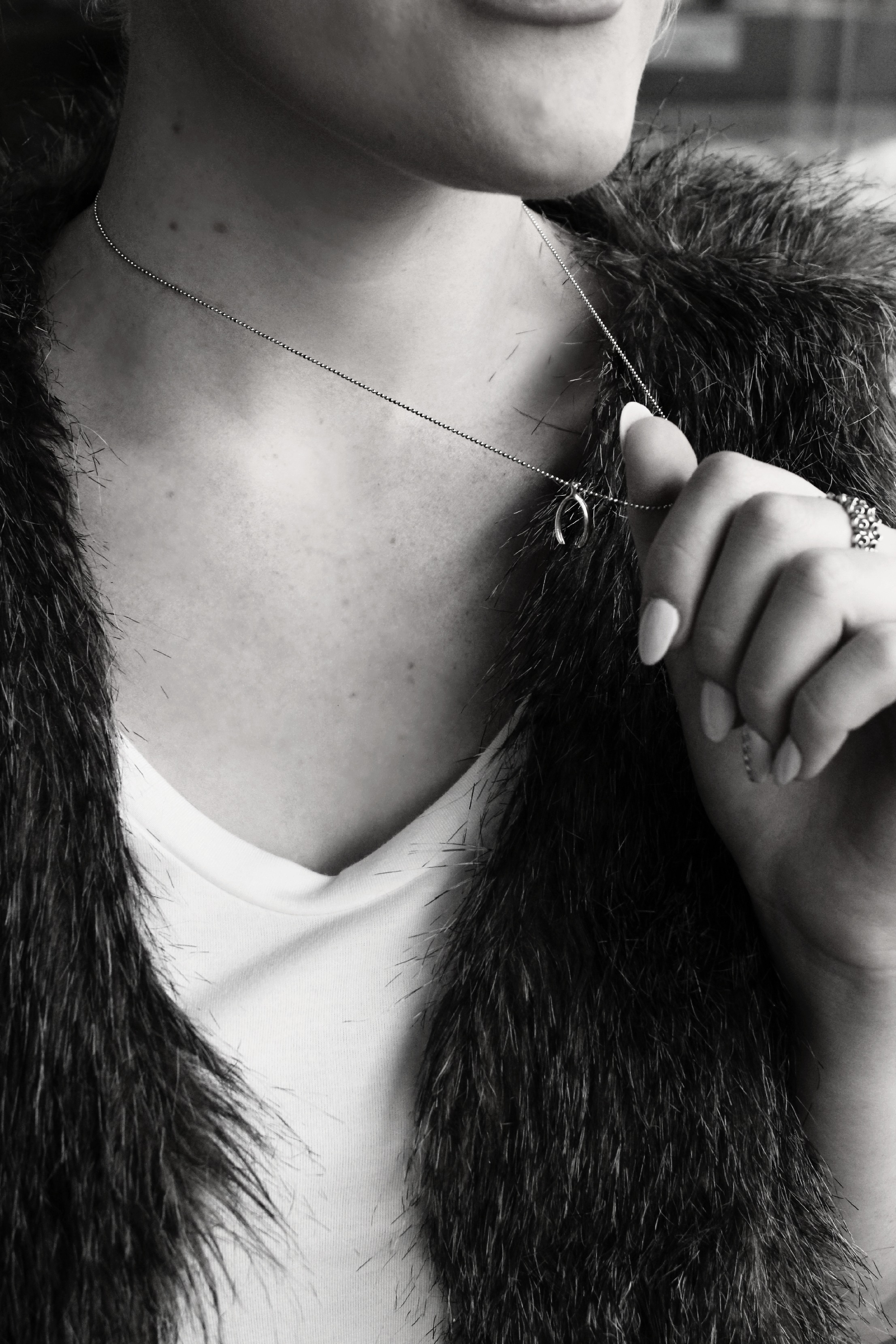 Lily King Silver Wishbone necklace.
When it comes to the trends of statement jewellery, a common perception indicates that size certainly matters. Style has often dictated that statement jewellery relies on big, bold and chunky designs, as seen in the collections from Chanel, Gucci, Dolce & Gabbana and Givenchy. In saying that however, I love the statement made by a delicate pendant and chain, like this dainty Lily King Wishbone necklace. Simplistic and yet elegant, this piece manages to compliment the outfit without becoming OTT, not to mention, a wishbone is considered to be a lucky charm!
Style Tip: combine understated embellishment with a minimalistic ensemble including dark denim/wet look tights, a crisp white buttoned shirt and black loafers. Alternatively, tone down a bold aztec print with a fine chain and detailed pendant.
For the entire Lily King collection visit the website. Pics from the styling of this piece to come!
---