Wearing White At Night
Sunday, September 4th, 2016
Up until only recently I had always thought of white as more of a day colour, due to it's light and fresh aesthetic. With the exception of the time I purchased clogs, this has to be one of my most foolish, fashion faux pas. Get up to date with a blanc dress code, and see why you need a LWD (little white dress) as part of your evening wardrobe.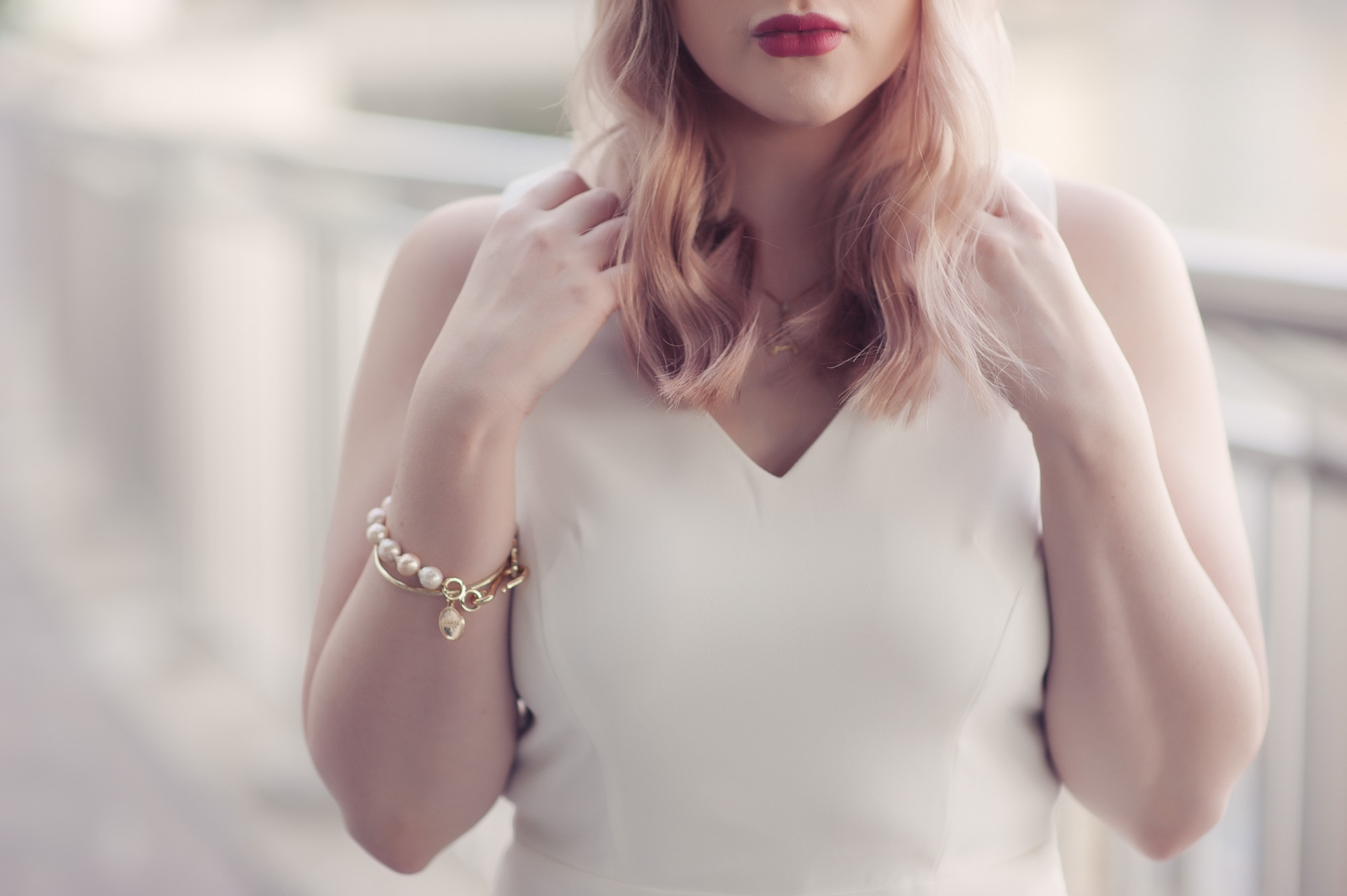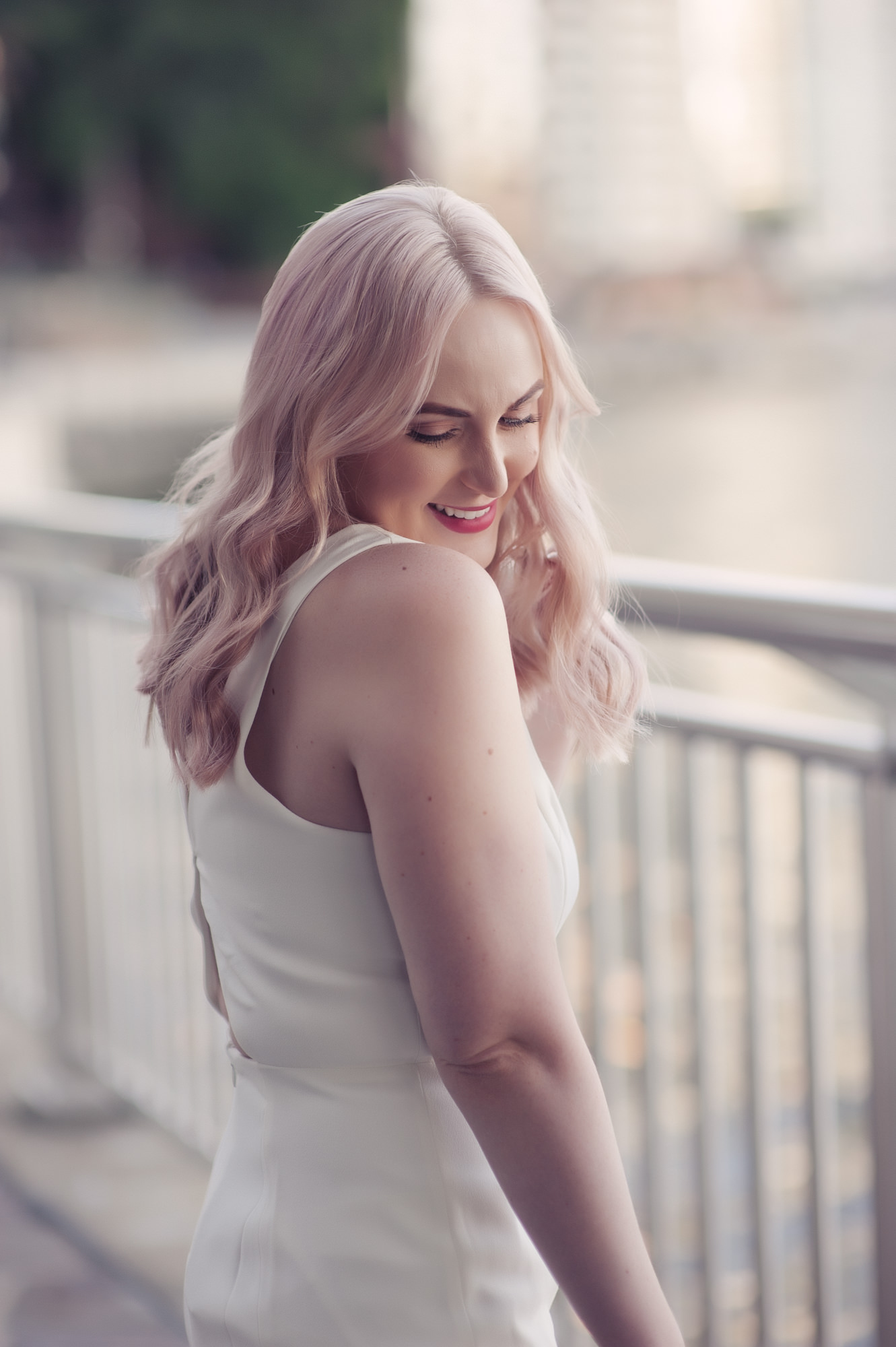 Honey & Beau Isabella Fitted Dress, Wittner Alice Heel, Mimco Clutch (similar style here), Bowerhaus Pearl Bracelet.
Whether you're attending Diner en Blanc, or an intimate date with the bae, there's no denying that a simple white frock looks incredibly striking against a starry sky. What I love about wearing white, is the endless versatility of styling such a neutral colour with options like monochrome, tonal, pastel or chrome.
As for me, I'm going for glam, by teaming this fitted Honey & Beau Isabella Dress with a pair of two-toned, open toe stilettos, a sequin encrusted clutch and a combination of gold and pearl jewellery.
While being a little more high maintenance than darker hues, I recommend in keeping to clear liquids like Cristal, and being very careful with your dinner etiquette. After all, earing your food on a crisp white canvas is never ok!
How are you styling your all white evening wear? I'de love to hear your tips and tricks in the comments below! If you haven't already, I'de love my darling followers to sign up to my fortnightly style guide by subscribing in the top menu! That way you'll never miss a beat in Miss Silhouette's life!
SHOP THIS LOOK:

Photography by Erin Smith Photography
---