Vintage Barbie
Thursday, June 18th, 2015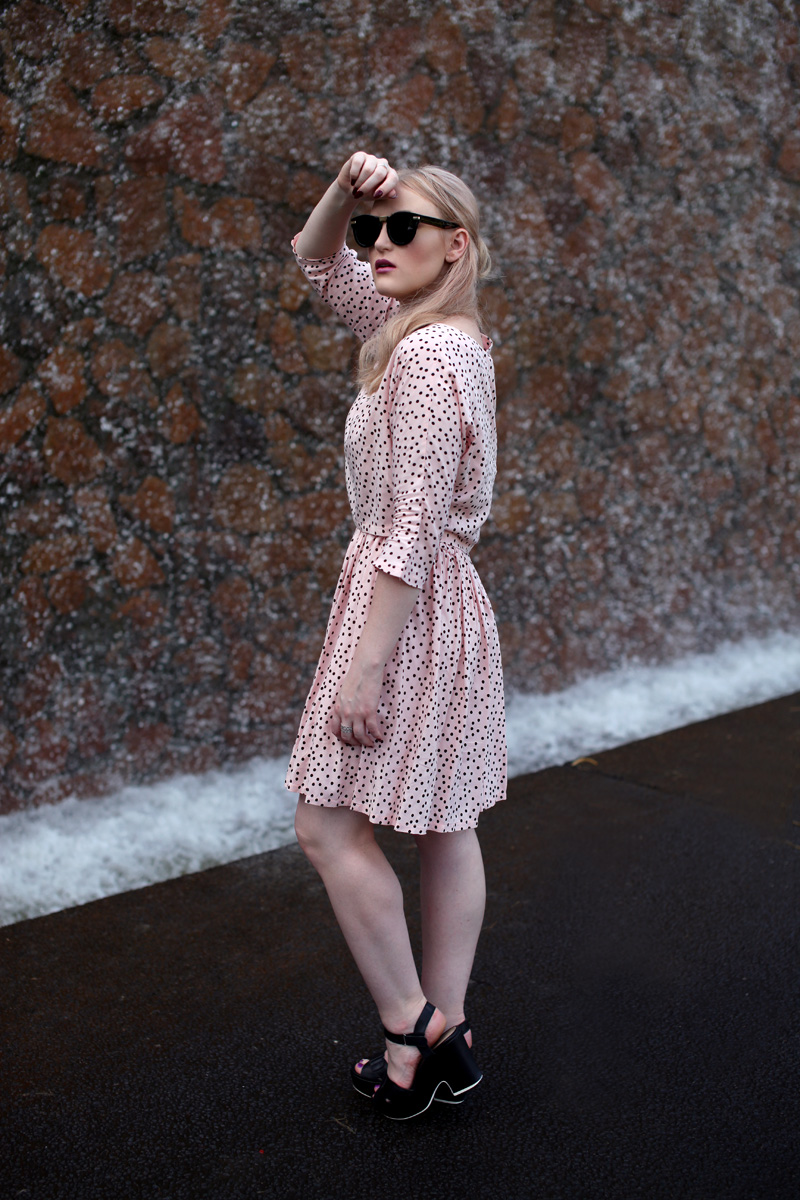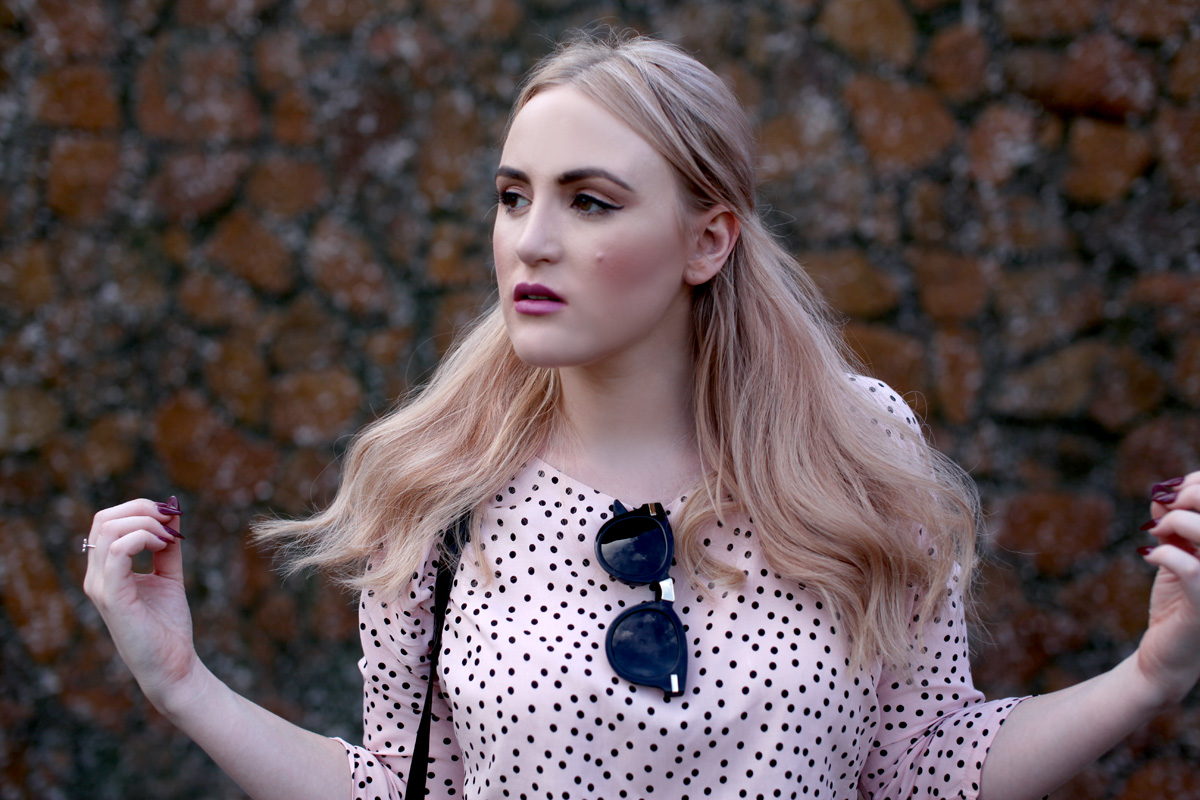 Thirty8Birds Vintage 80's Polka Dot Crop Top & Skirt, Pandora Dazzling Daisy Ring, Pandora Dazzling Daisy Chain Ring, GlassesShop Champigny Round Sunglasses, Mimco Sequin Pouch (similar style here).
Vintage Barbie, the exact phrase that entered my mind upon finding this gorgeous little two piece from Thiry8Birds… Forget the evening gown, this doll is ready to rock and roll in an 80's inspired ensemble! All that's missing is a pair of leg warmers and a boom box – perhaps these items are sold separately?
And much like Barbie, I come accessorised with a kicky pair of platforms and some silver stackable rings from Pandora. Because no outfit is complete without a bit of bling!
You may remember the shades I'm wearing from my previous post, but let me remind you darlings I have a coupon code "GSHOT50″ for GlassesShop, where you'll receive a generous 50% off either eyeglasses or sunglasses with free lenses. What are you waiting for girls – get shady!
SHOP THIS LOOK:

Photography by Offbeat Imaging
---