My Top 4 Tips To Wearing A Puffer Vest
Monday, July 18th, 2016
Remember my recent puff piece on Winter's coolest staple, the Puffer Vest? Get ready to layer up girlfriends, I'm sharing my 4 top tips to styling this bad boy below.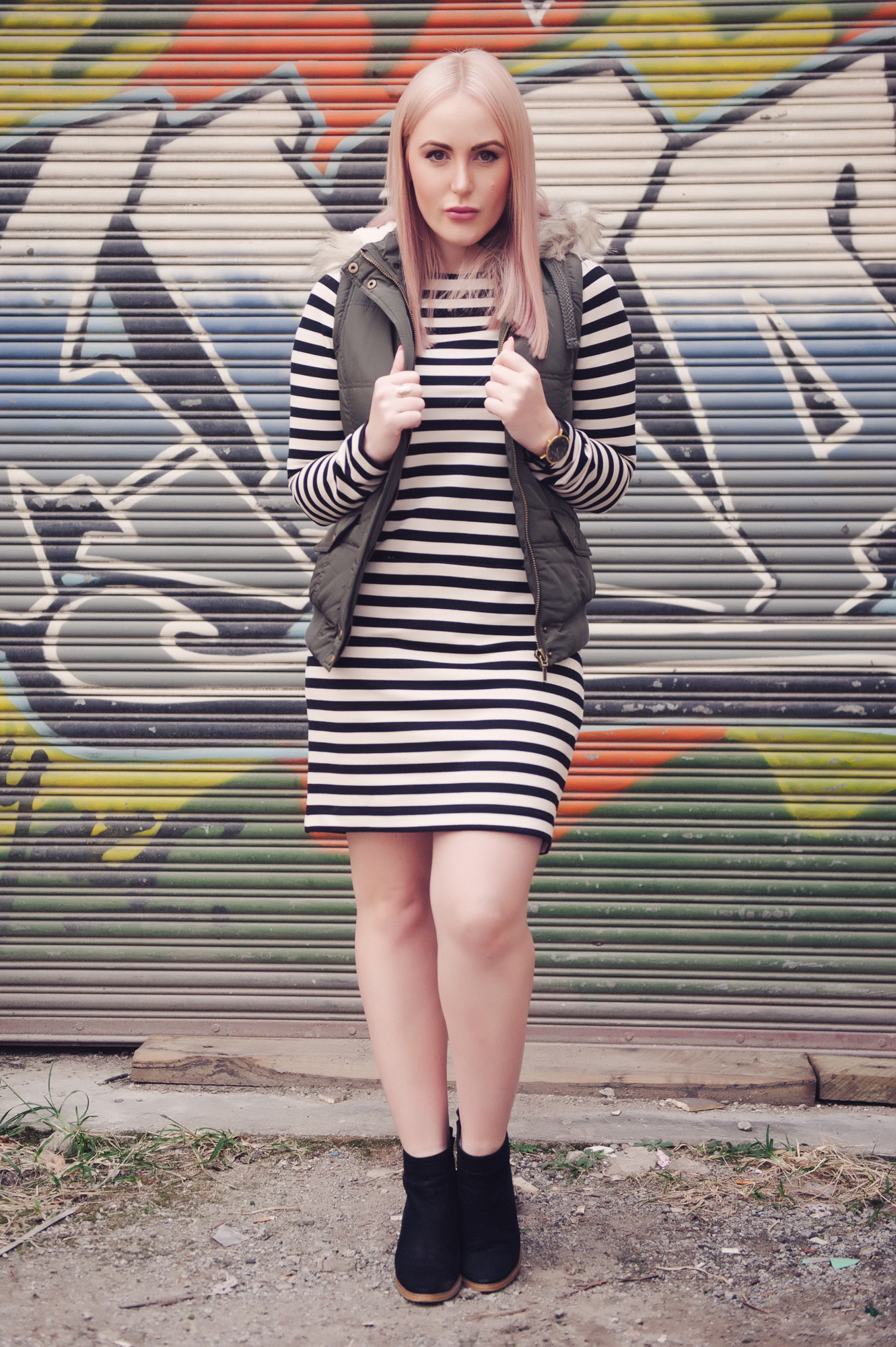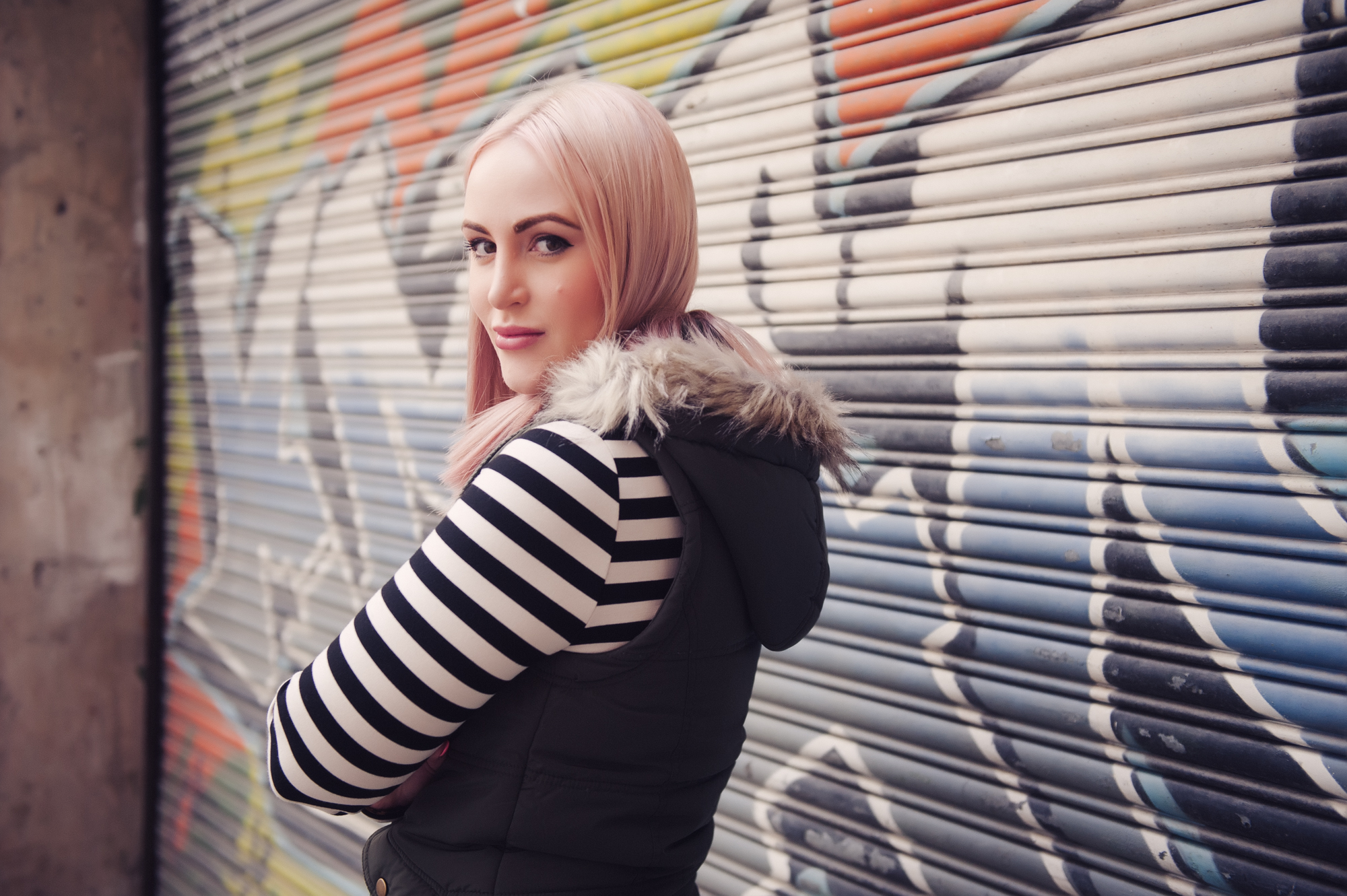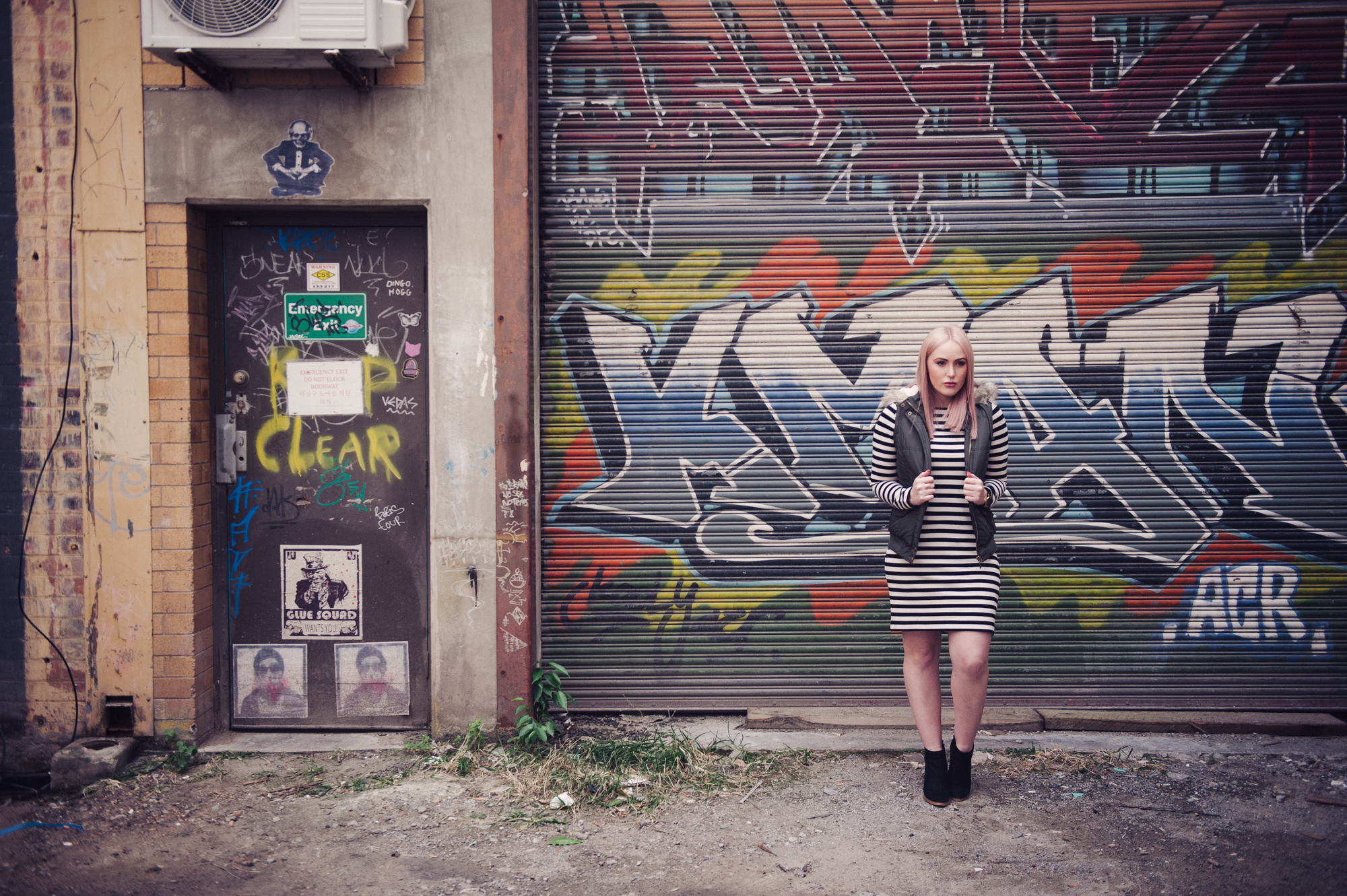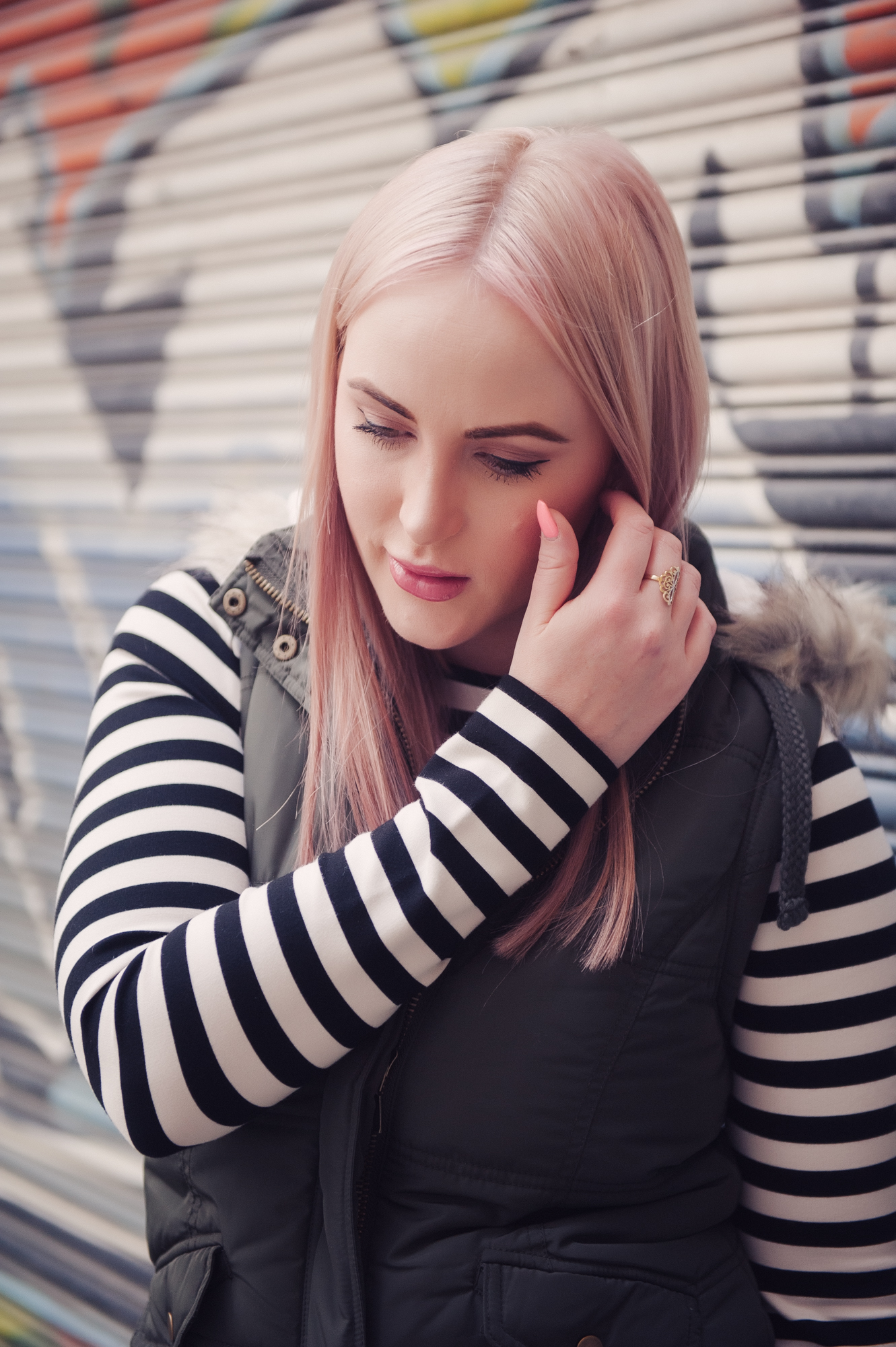 Piper Stripe Pointe Dress, Miss Shop Puffa Vest, Jo Mercer Alona Croc Booties.
1. Team with a fitted number. Perhaps the most important rule when styling a puffer, is to team it with a tailored or fitted basic. Why you ask? The fit of a puffer is generally oversized and to highlight excess fabric, will not be flattering on any figure – that's why I've opted for a fitted mini dress.
2. Style with a bold print. The best part of working with a neutral colour like khaki, is being able to build upon it with bolder detail – like the horizontal stripe of this monochrome dress. Not to mention, the puffer vest will add a little edge to girly patterns – think polka dots, stripes, animal print etc.
3. Emphasis clean lines. Layering done right means clean lines for total chicness – crisp fabrics, symmetrical edges and simplistic designs.  Now's not the time to team your puffer with garments that feature rouging, ruffles and ornate structure. Remember the saying: keep it simple, sweetie!
4. Make your accessories matter. Classic not cluttered, leave the arm candy at home and instead opt for staple accessories. As for me, I'll choose my leather band watch and a statement ring over bulky bling.
What are your tips for wearing a puffer vest – let me know in the comments below and if you haven't already make sure you sign up for my fortnightly style guide in the top menu for sneak peeks and other fabulous things!
SHOP THIS LOOK:

Photography by Erin Smith Photography
---