Set In Stone.
Friday, January 24th, 2014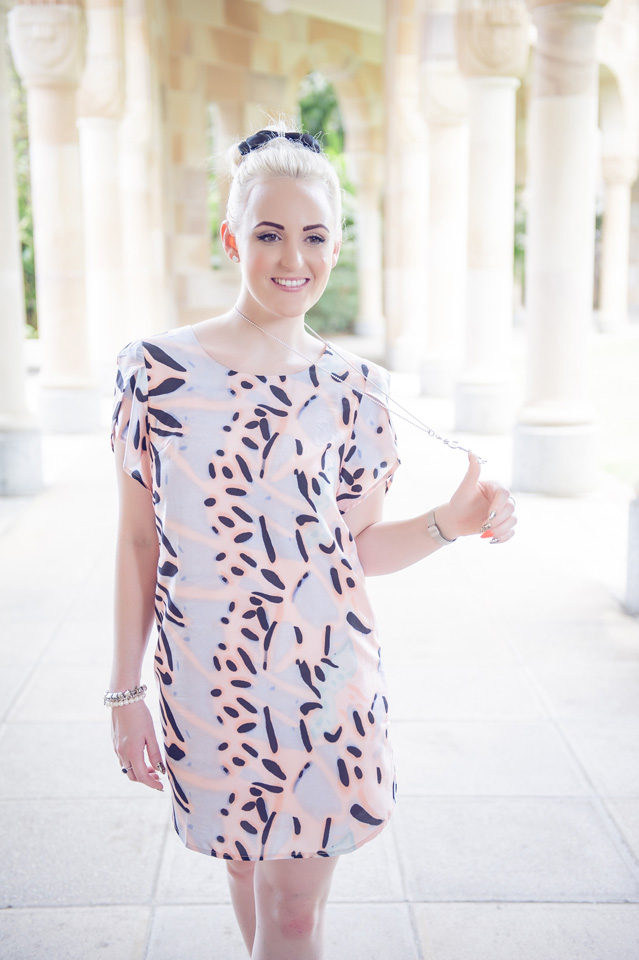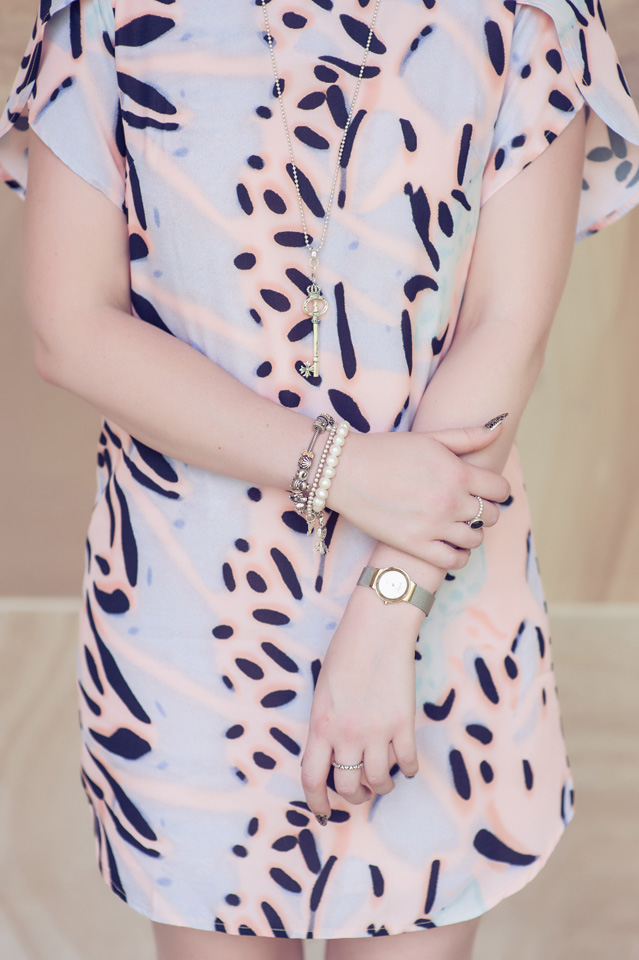 St Frock Urban Jungle Shift Dress, Jo Mercer Dice Heels, Skagen Classic Two-Tone Watch, Thomas Sabo Pendant (similar style here), Thomas Sabo Pearl Bracelet, Pandora Charm Bracelet, Pandora Heart Ring, Pandora Tourmalinated Quartz Ring, Tiffany & Co Heart Tags Earrings.
Animal print in pastel hues is definitely not a combination you expect to see  everyday- which is why I'm loving my new St Frock Urban Jungle Shift Dress. The weathered sandstone architecture might be a little matchy-matchy, but I find the similar colour palette brings out a warm quality in the styled look…That and the fact it was about a million degrees outside when it was taken.
Erin Smith Photography and I explored the most structurally interesting facets of the campus, all while making various references and comparisons to Hogwarts. It turns out you can't always expelliarmus the wizard out of the woman.
 SHOP THIS LOOK:
Photography by Erin Smith Photography
---