How To Plan A Weekend Away With The Bestie
Tuesday, May 10th, 2016
If there's one thing I love to do on a weekend, it involves packing a little overnight bag, downloading my latest jam (Hilltop Hoods Restrung Album) and heading on a little road trip out of Brisbane. This time, I've got my bestie Ally in the front seat, as we prepare for a fabulous girl's weekend away, soaking up all the Gold Coast has to offer. So here, are my top tips for a weekend away with the bestie!
Firstly, you'll need a trendy little car to zip around in, like this gorgeous Renault Clio. Partnering with Renault Australia, I couldn't be more excited to test drive this chic, European model for the next two weeks. What I'm loving about this car, is it's spacious design and luxe interior, which allows for a comfortable (and stylish) road trip. With a bass system installed, I'm excited to crank 1955 and perform a little rapper tag with the bestie like it's karaoke hour! It's amazing how quickly that hour flies by when your ridin' in the Clio!
Upon arriving to your luxe destination (Q1 Resort and Spa), check out the fresh digs and unwind with a glass of wine. Time to pop the Moet, champagne hour starts at sunset with a sensational ocean view. For a light nosh, I recommend pairing your pre drinks with a gourmet cheese platter as you start dolling up for dinner.
Style a sexy little LBD and head straight to Tedder Avenue for a classy dinner with your main girl! Here, Ally and I indulged in a delicious Indian feast at Goa Indian Fusion, and we highly recommend the Bugs Goorur-e Dariya – simply divine!
Ready to kick on to a classy bar for a boogie? Make sure you check out Stingray Bar & Lounge, an industrial chic cocktail bar, nestled into the Q1 foyer. Presenting the perfect location for a girl's night out, this popular hangout has a decadent cocktail menu and plays a great selection of 90's RnB, including Michael Jackson classics.
If there's one thing you MUST do on a girl's weekend away, it's check out the local markets. Rising early, Ally and I made the trip to Burleigh to check out The Village Markets. We rummaged through precious trinkets, boutique labels, quirky crafts and fresh blooms, to bring a little Burleigh charm back home.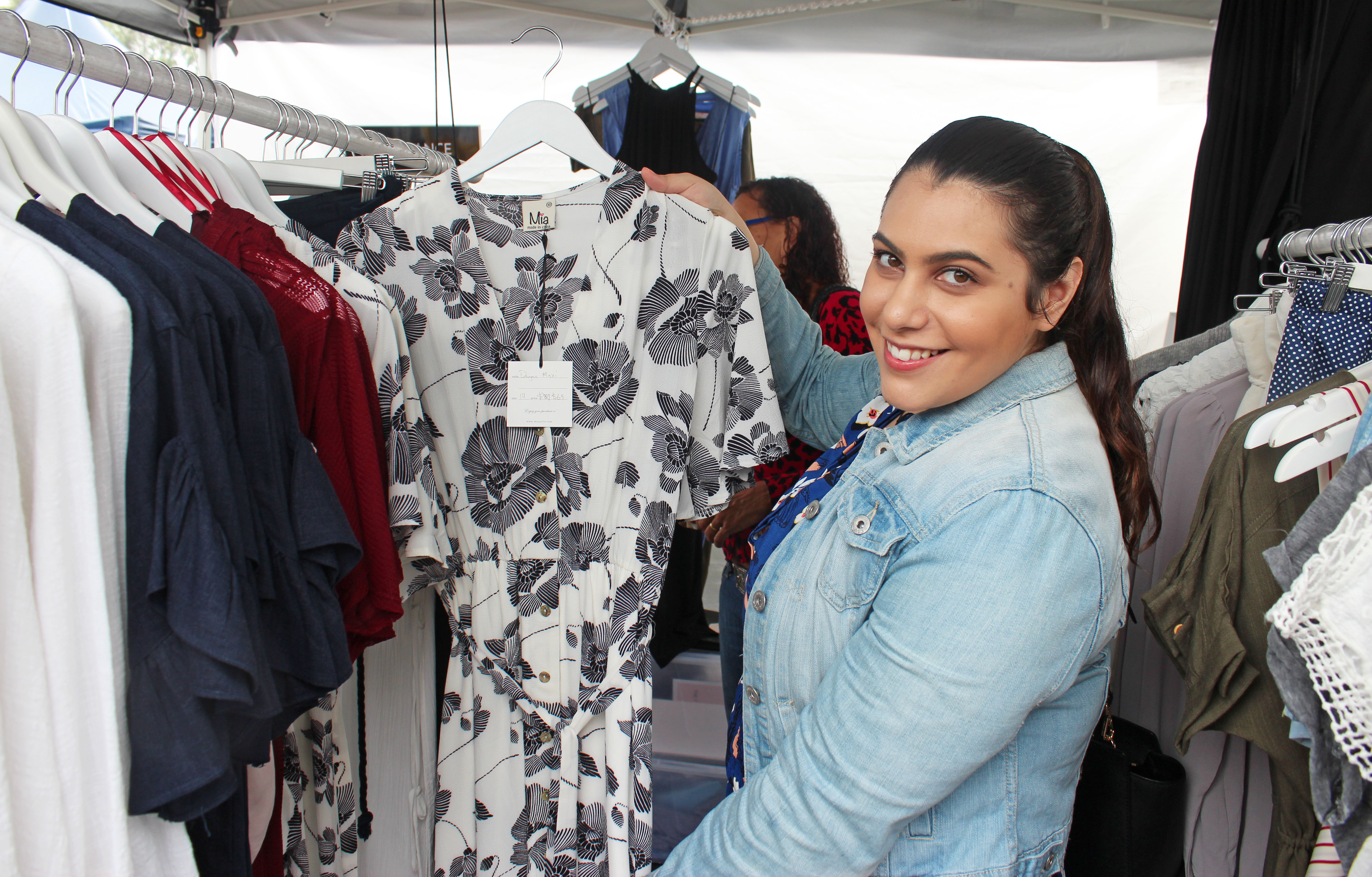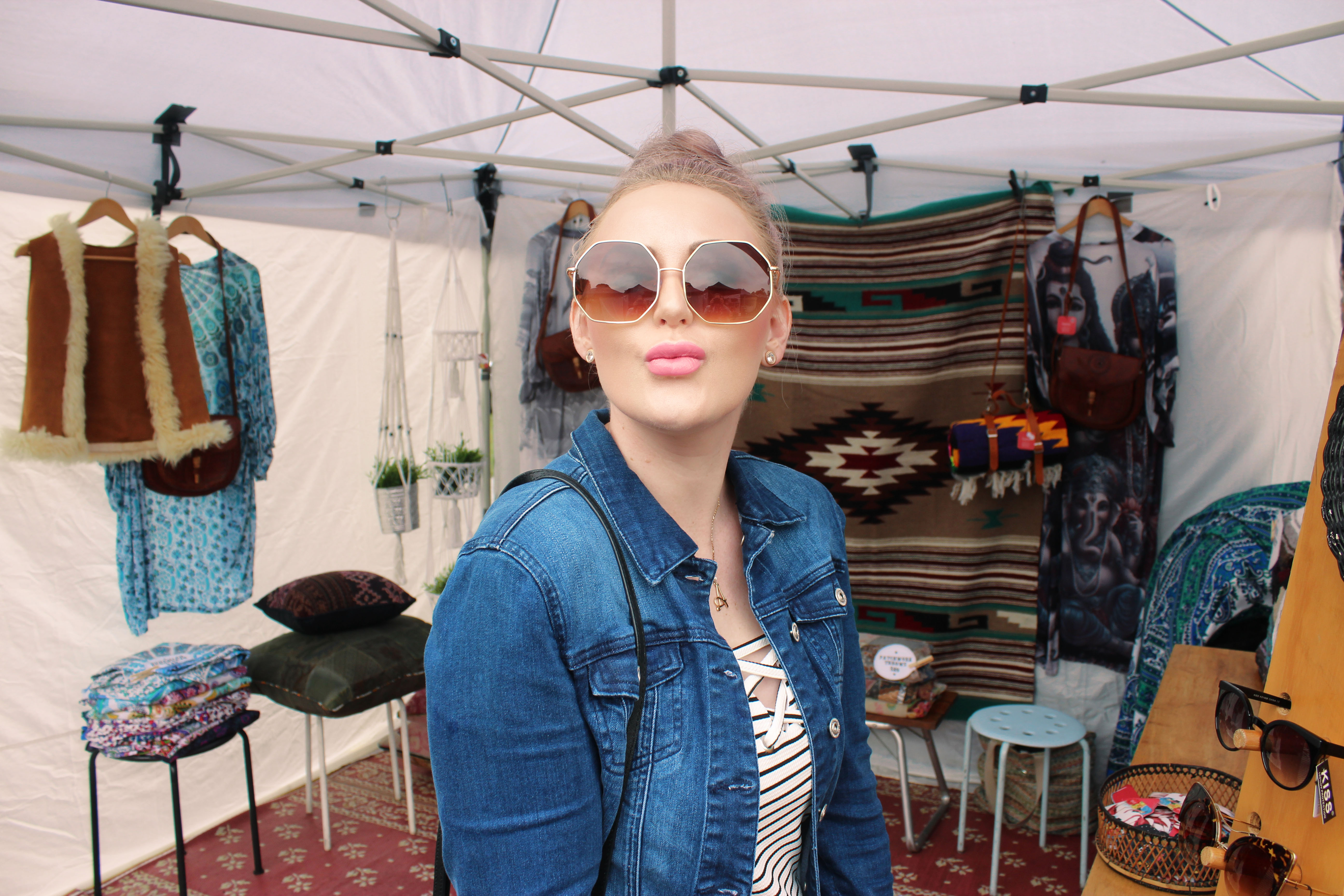 Feeling a little fabulous in these killer shades!
How darling are these fresh sun flowers that we picked up from our friends at Ellee Jay Floristry?
Admiring our little market haul, which fits perfectly into the spacious boot of the Clio. Unbelievable to think that two suitcases lie underneath our quirky finds – did I mention I love this car?
After a fresh juice and a naughty snack, it's time to hit the road again to avoid the afternoon traffic. It's been a spectacular weekend away with this gal, one that we'll probably reminisce over a cosmo next weekend!
I'm dying to hear your tips and tricks for a girls weekend away, whether it's an amazing cafe on the gold coast or suggestions for a road trip playlist, leave your comment below!
*Sponsored post in collaboration with Renault Australia
---