Peachy Keen!
Friday, May 1st, 2015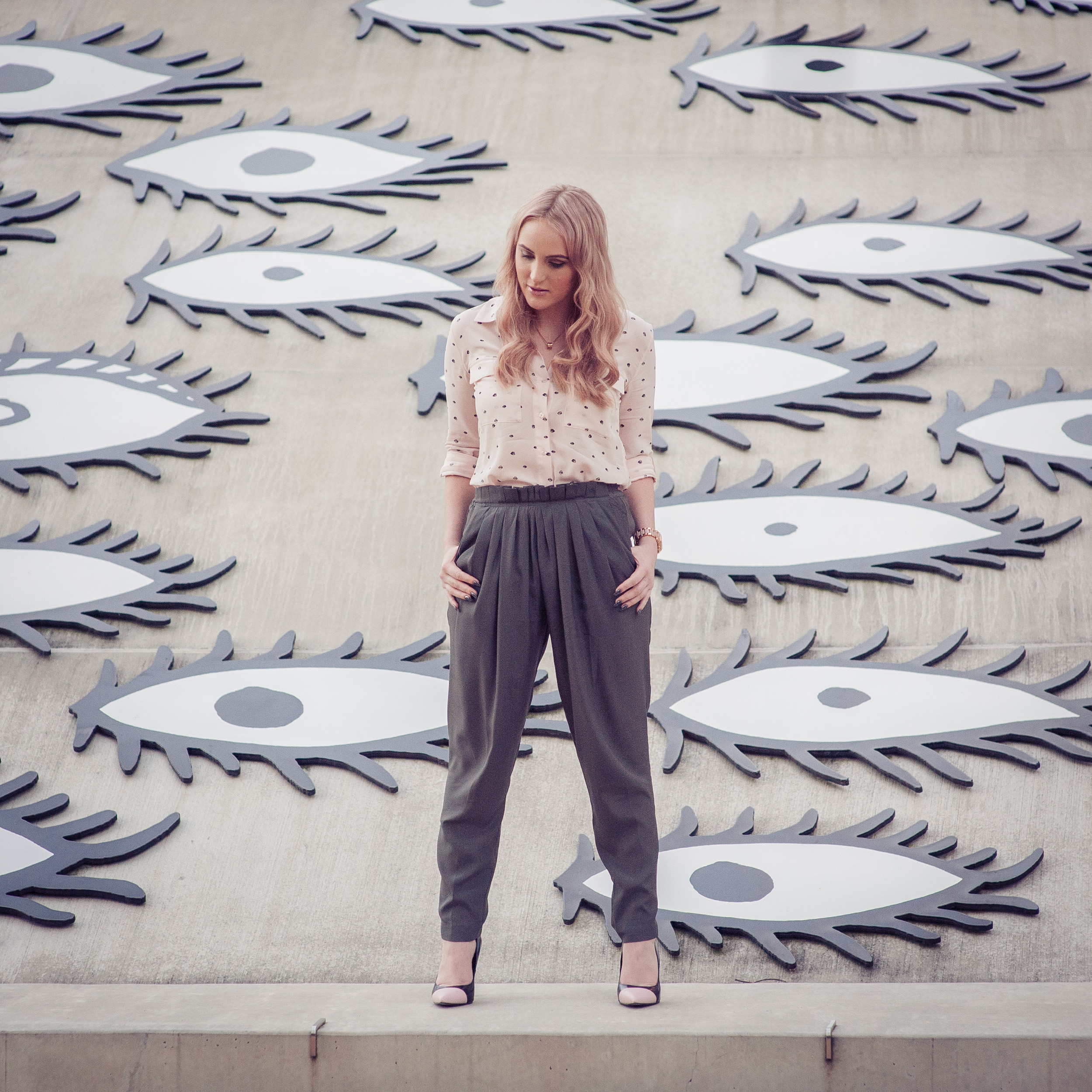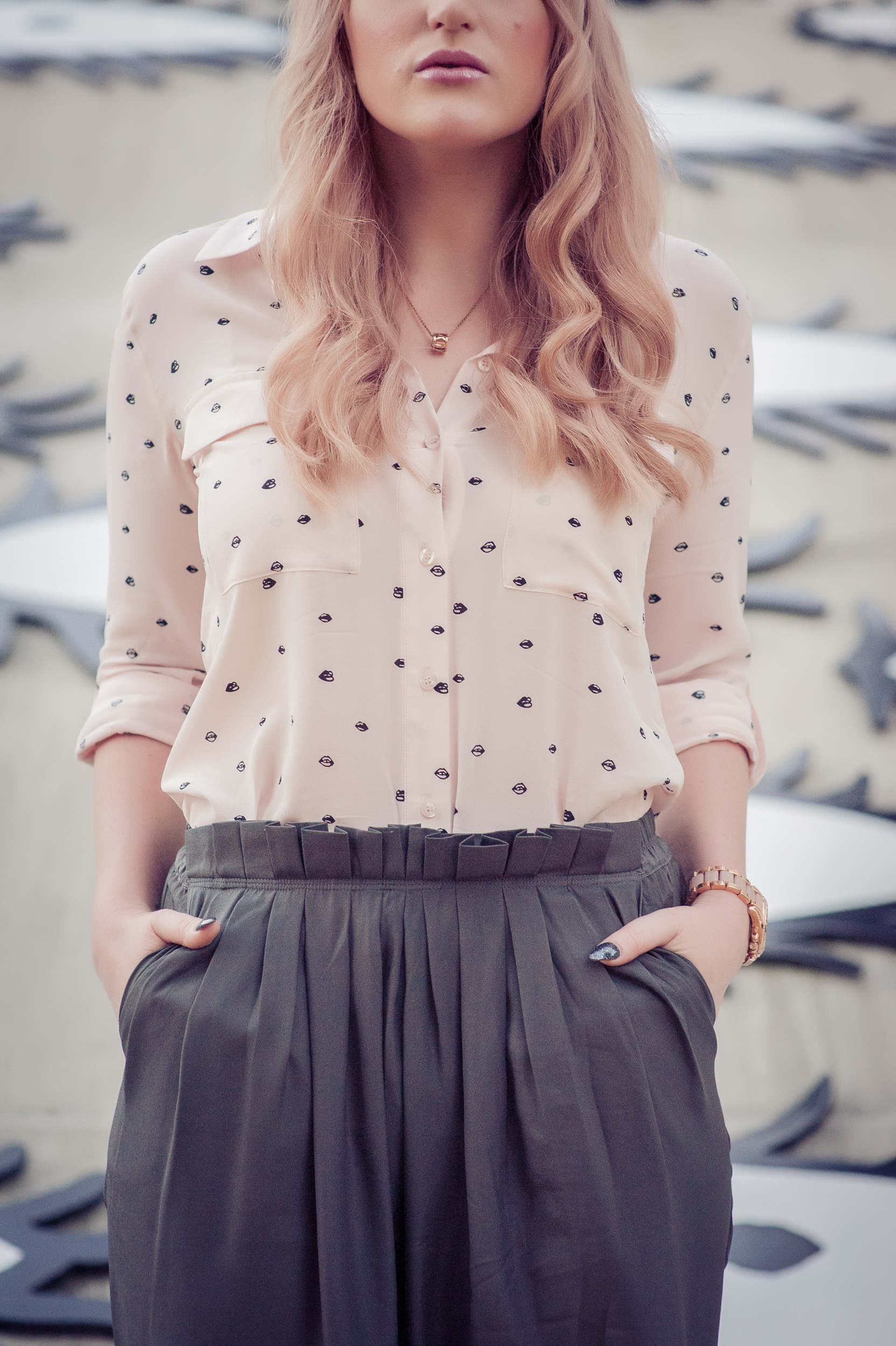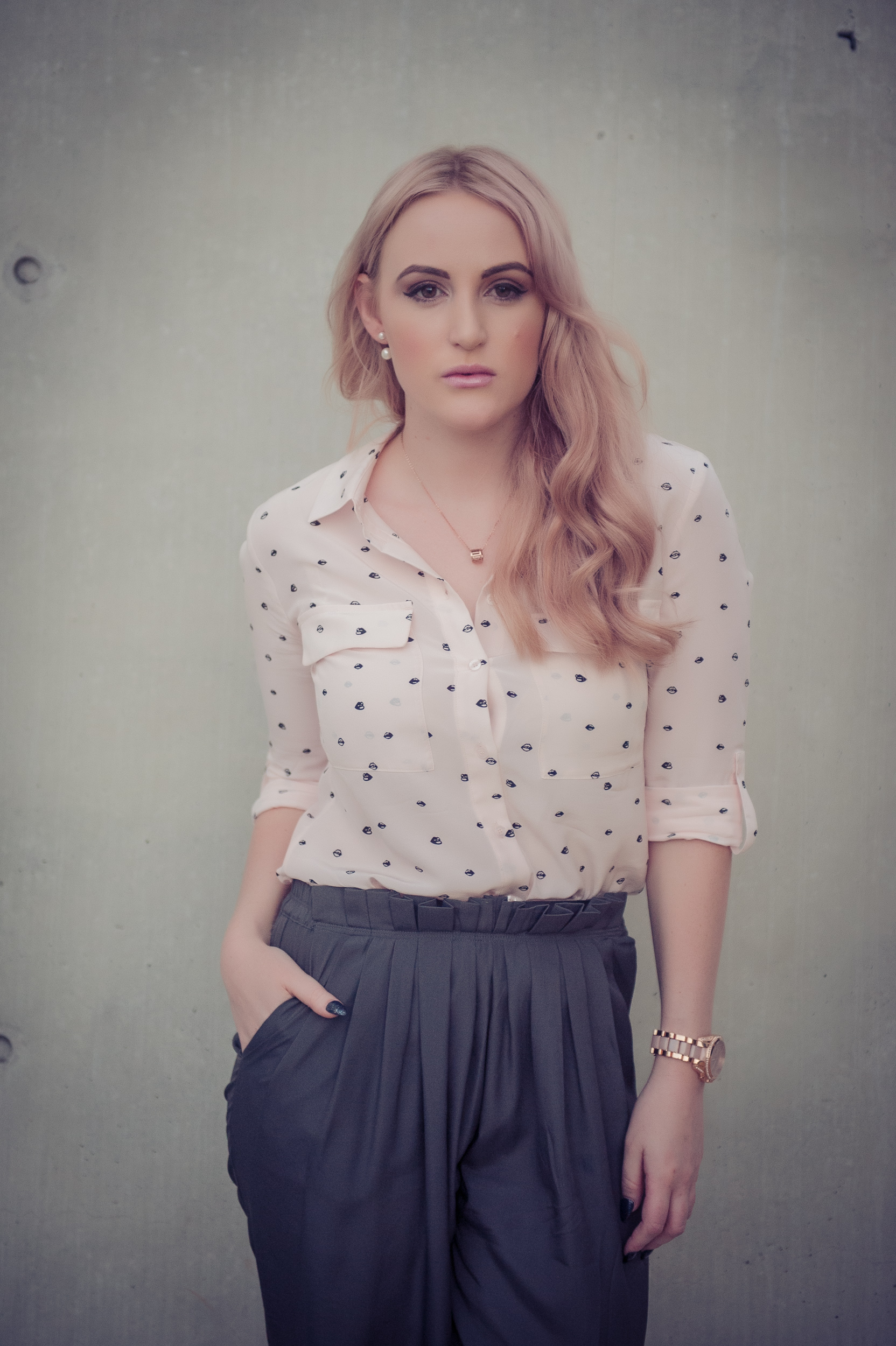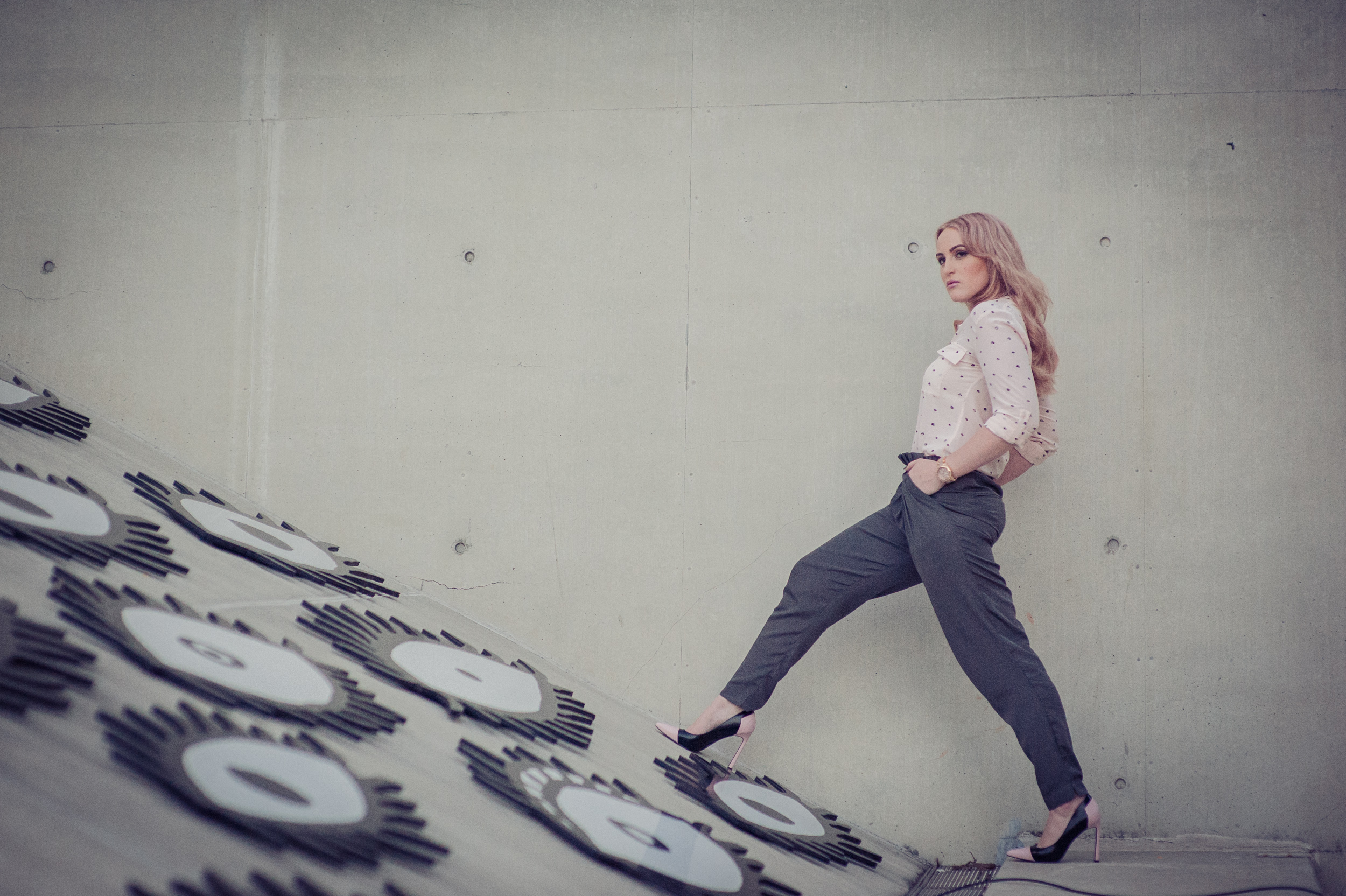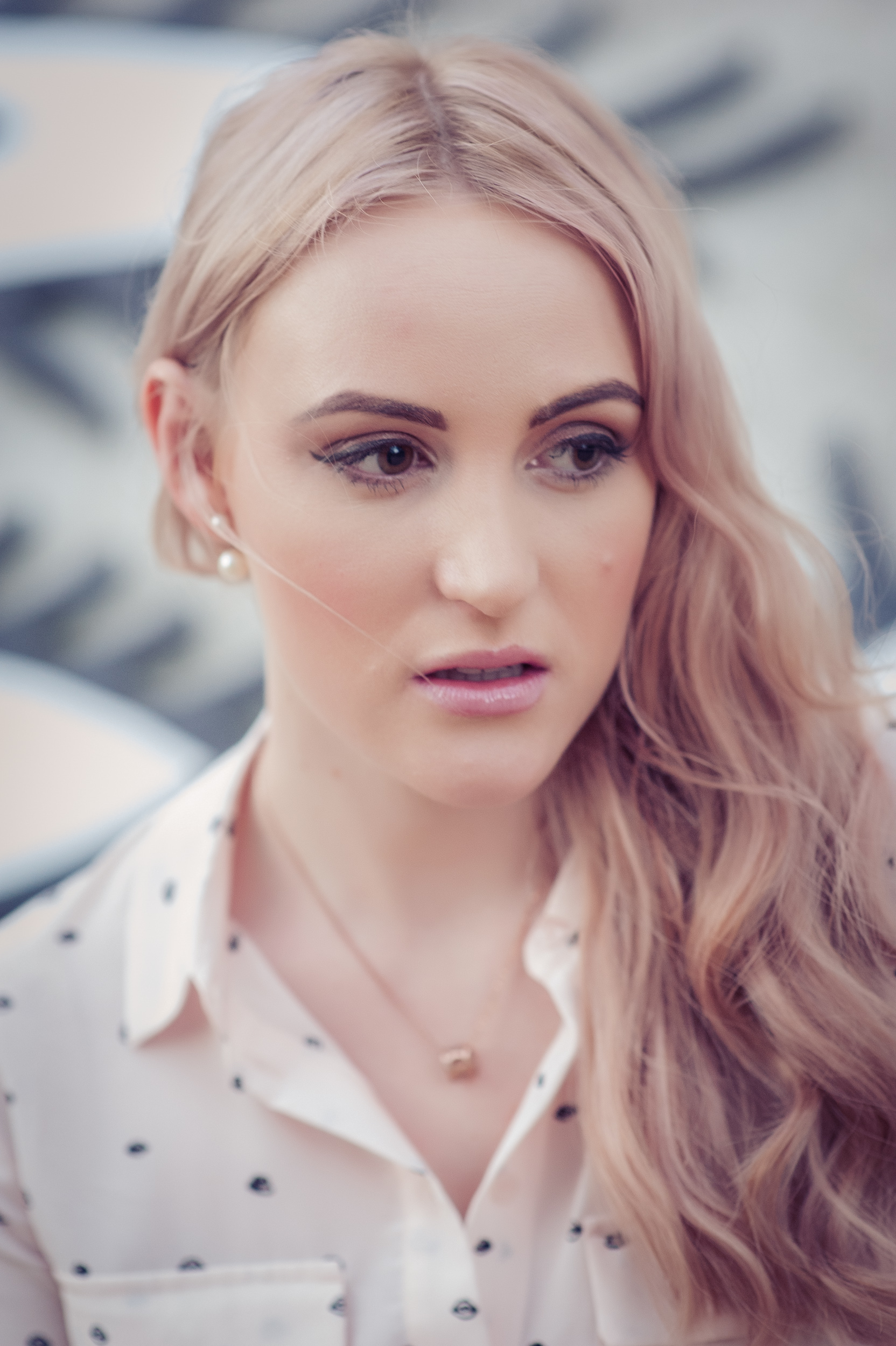 French Connection Soft Drape Pant, Marcs Silk Lips Print Shirt, The Peach Box Roman Express Charm Necklace, The Peach Box Audrey Swing Pearl Earrings, Wittner Unicorn Heels, Michael Kors Blair Pave Watch.
You've probably noticed I've had a hair transformation this year…and boy, do I feel like a brand new me! Making the decision to go from icy blonde, to a warmer, richer blonde with deeper highlights has been a healthy change for my hair and my skin. I'm feeling fresher, younger and more adventurous to try new things…like that gorgeous, over toned pastel look that's filling up my Pinterest #hairinspo album. Using a Rosewood shampoo is giving my hair a peachy pink tone, which enhances my porcelain complexion and insights many compliments from kind strangers…Not to mention, it's keeping colour very consistent in my life, as I acquire more (you guessed it) pink!
This silk Marcs blouse is the newest addition to my wardrobe. Soft, feminine and highly flirtatious with it's lippy print, this piece is helping to add a little romance to my work wardrobe. Completed with a pair of relaxed trousers and poised points, I'm ready to start the day, #bosschic style!
Of course, it's only fitting that I incorporate my new pieces from The Peach Box into this ensemble, as pearls and rose gold metals balance perfectly against the pretty, pastel hues.
STOP THIS LOOK:

Photography by Erin Smith Photography
---