How To Wear Wide Leg Pants in Autumn
Monday, May 1st, 2017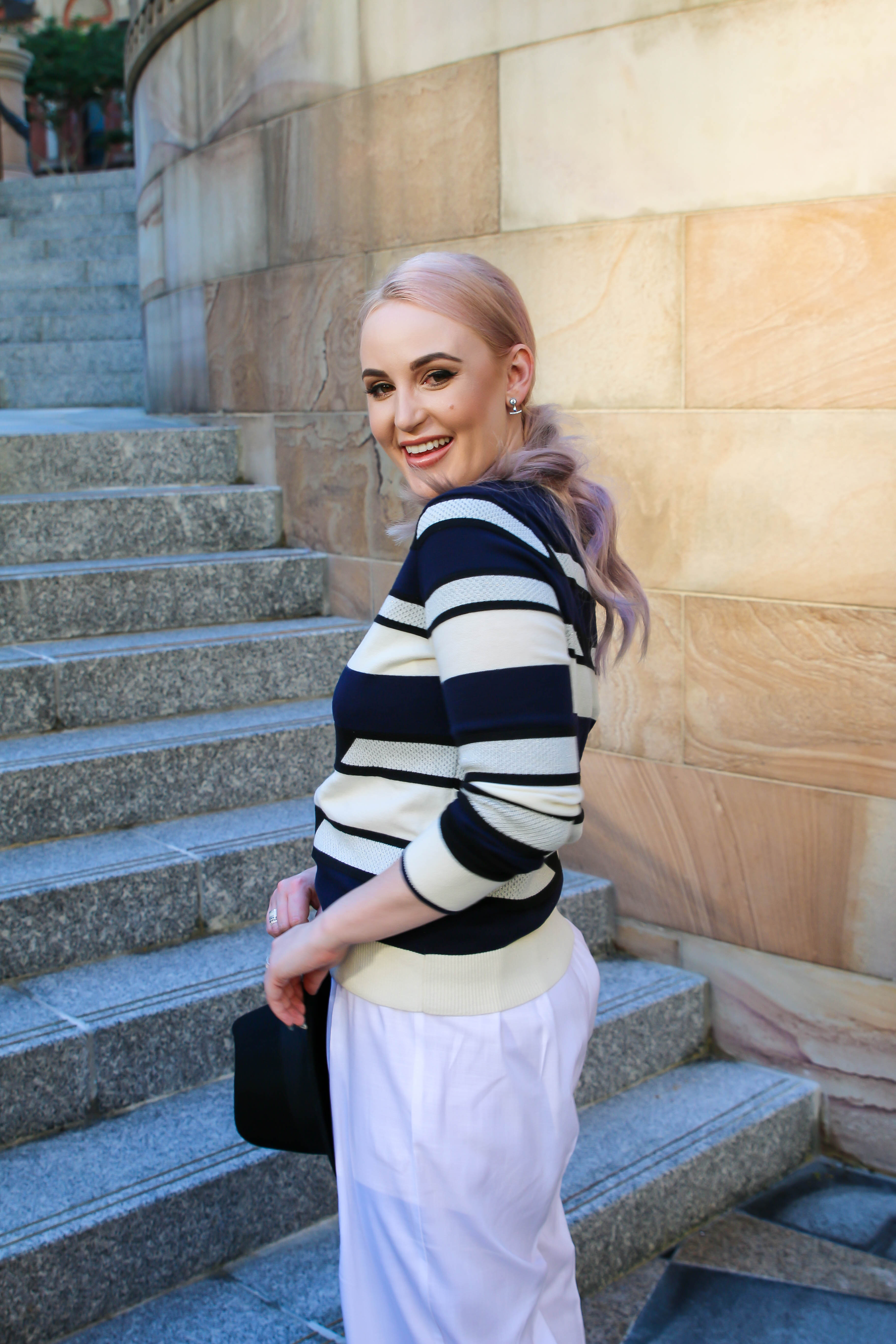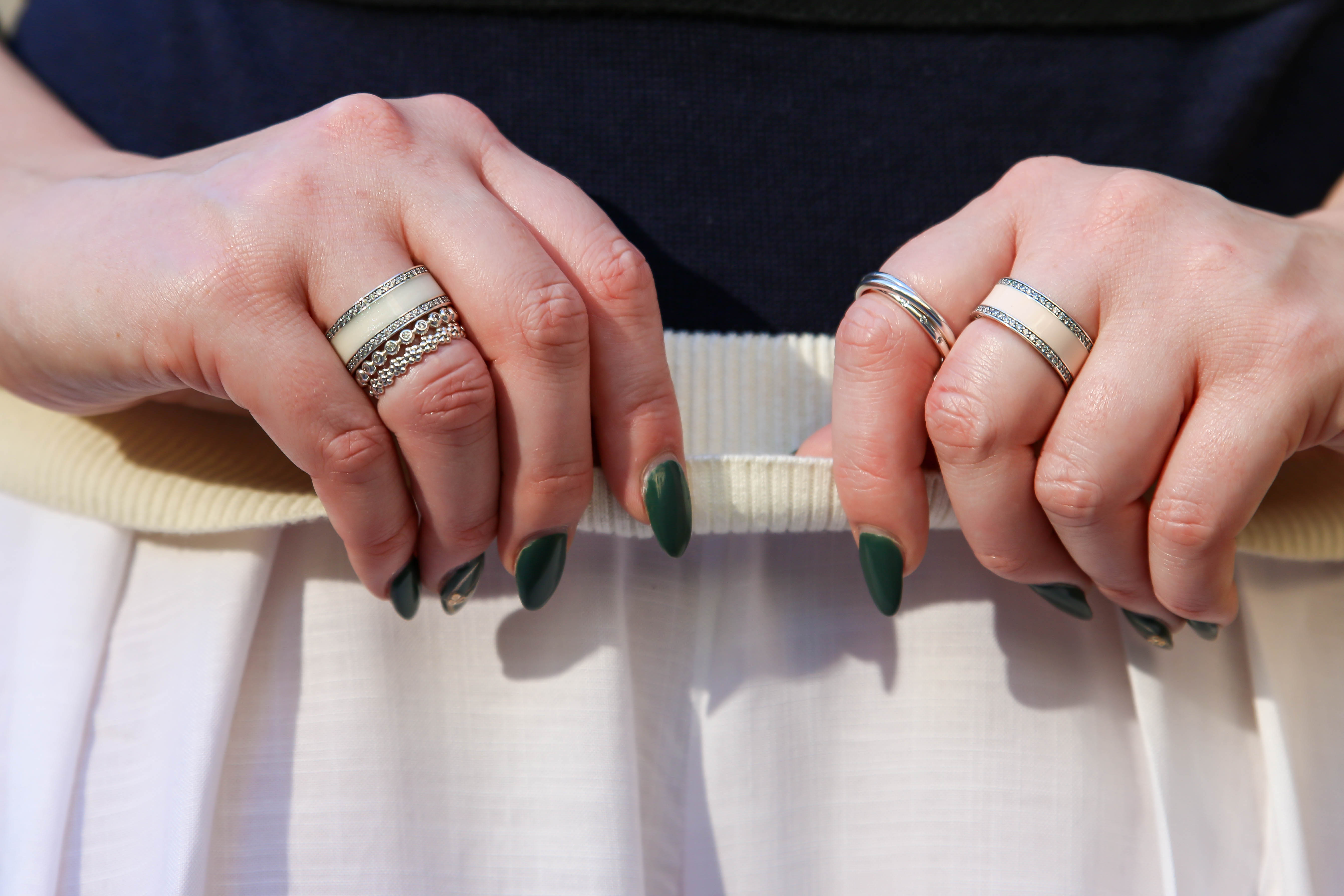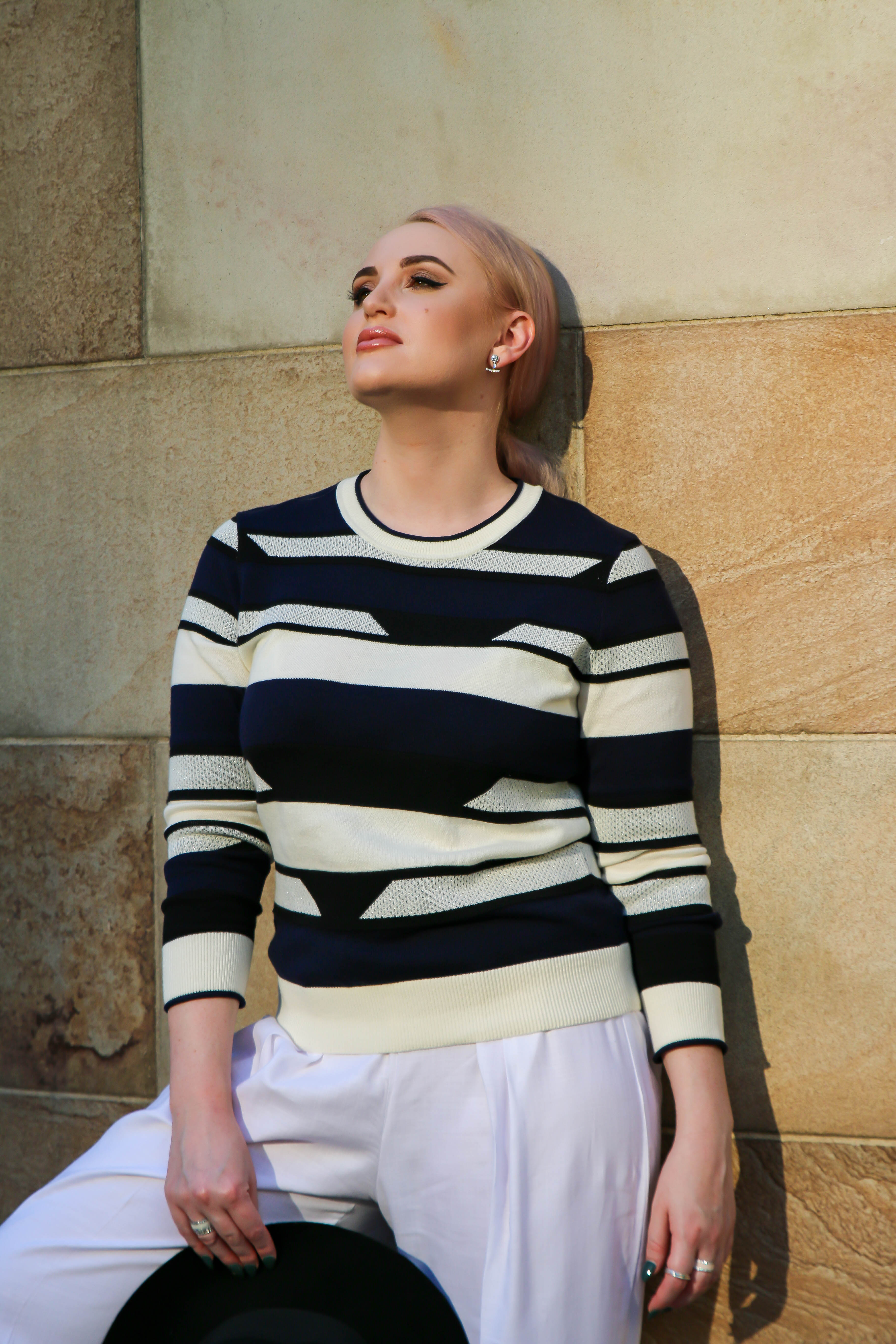 MLM Label Pants, Marcs Glitterbox Geometric Panel Jumper, Seed Fedora (similar style here), Wittner Flatforms (similar style here), Pandora Soft Pink Hearts of Pandora Band Ring, Pandora Pearlescent Hearts of Pandora Band Ring, Pandora For Eternity Ring, Pandora Swirling Symmetry Ring, Pandora Ring Of Daisies Ring, Pandora Abstract Elegance Earrings.
Weekends are for carefree wandering, brunch and delicious bites and time with your favourite friends and fam. Of course, there's a particular style of pant that I practically live in on a weekend and that my girls, is the wide leg pant. Well into Autumn there's still plenty of time to style this piece throughout the season, drawing upon their crisp, relaxed form and effortless nature. Here's how to wear wide leg pants this Autumn.
1. A light knit is the perfect accompaniment and this stripy find from Marcs is my current fav. Did I mention this little jumper is now on sale – snap it up cuties!
2. Flatforms over flats. It's still (semi) warm outside, so you'll easily get by with a sandal or in this case, a flatform. I love the look of a splash of metallics as seen in this Wittner pair.
3. A fedora is both sun safe and stylish so enjoy your brunch with a sunny, seaside view. A black felt fedora is the ultimate cheapeau to add to your accessories collection.
4. Complete with some stackable rings. I can say with confidence that Pandora will have a fabulous selection, like the pieces I am sporting.
I'de love to hear your tips for how to wear wide leg pants this Autumn. Drop me a note in the comments below fashionistas!
SHOP THE POST:

Photography by Folk And Fawn Photography
---