How To Grow Your #InstaGAME!
Sunday, May 22nd, 2016
Pop the champagne, I'm kicking goals this year starting with the BIG 10K on Instagram. Ok, so in Instaland it's a small drop in ocean, but Sara Donaldson of Harper and Harley once told me that your first 10,000 followers is your hardest to achieve and she wasn't wrong let me tell you! After much trial and error, I've upskilled my #instagame and I'm ready to share my little secrets with my favourite TBS readers to help you reach the same milestone!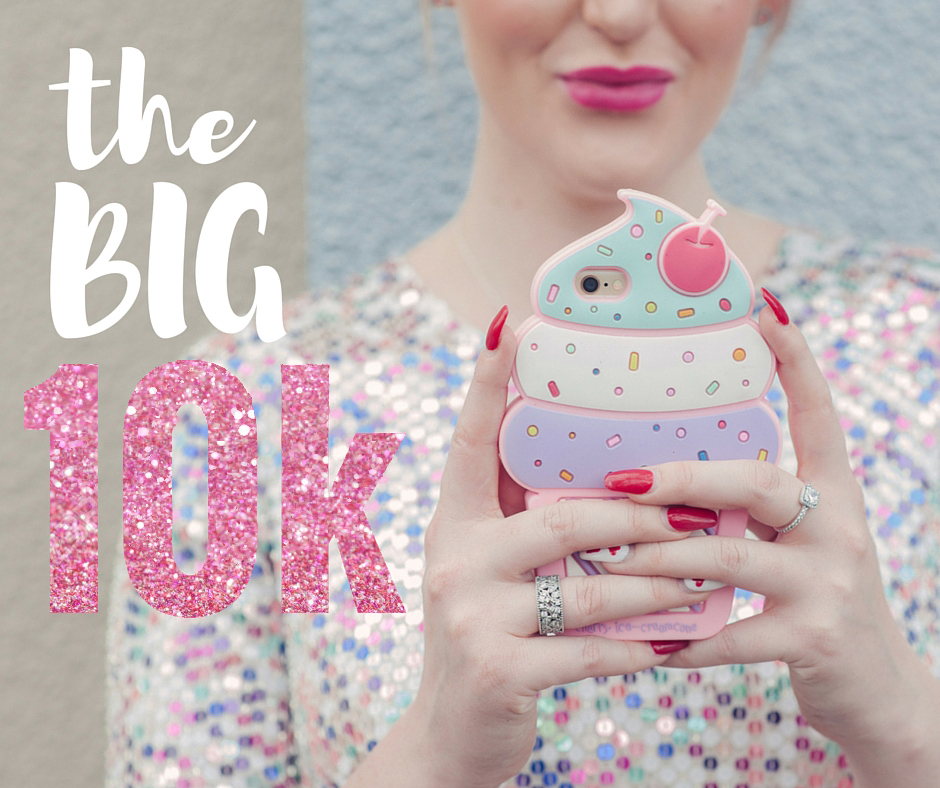 1. Don't be like the rest of them darling! I can't tell you how many "minimalist and monochromatic" feeds I stumble across on a daily basis, but I can tell you I instantly disengage. To stand out you need to separate yourself from the pack and showcase your personality, style and little quirks. Whether it's a selfie with spunk, or a detail shot of your favourite outfit, keep your feed unique and true to you!
2. Get to know your audience… This one is integral for your engagement as you need to understand what it is your audience "wants" from your feed and what is likely to insight a good engagement. What I deduce from my most liked media, is that my followers love close up snaps of myself showing off cool hairstyles and bold makeup choices. Log into Iconosquare and access your most liked media for an insight into your audience engagement.
3. Act global, think local. Remember this little ditty? Definitely applicable to the gram! Show your support to local business with a friendly follow and before you know it you'll have a fresh roll of new followers! I make a point of following Brisbane businesses that align with my industry including hairdressers, makeup artists, stylists, local boutiques and shopping centres – did I mention this is a fabulous little networking tool for future collaborations?
4. Aspiration vs Relatable. Your feed should be the perfect balance of aspirational and relatable content – after all there's no fun in following a feed that is unobtainable (TSwift being the only exception). When curating my feed I feature relatable content like: outfit snaps, delicious treats from bakery visits, on point quotes, and intersperse the occasional aspirational content: couture, shoeporn, travel and luxury items.
5. A picture paints a thousand words…but captions scream personality! Don't scrimp on the witty captions, you have no idea how much this drives engagement with your audience. I try to keep my messages short and sweet, personal and professional and applicable to the image itself. I also recommend asking open ended questions to insight engagement from your audience.
I'de love to hear your tips and tricks cuties! What do you find is working for your #instagame? Let's chat strategy in the comments below!
---