Green With Envy
Monday, October 16th, 2017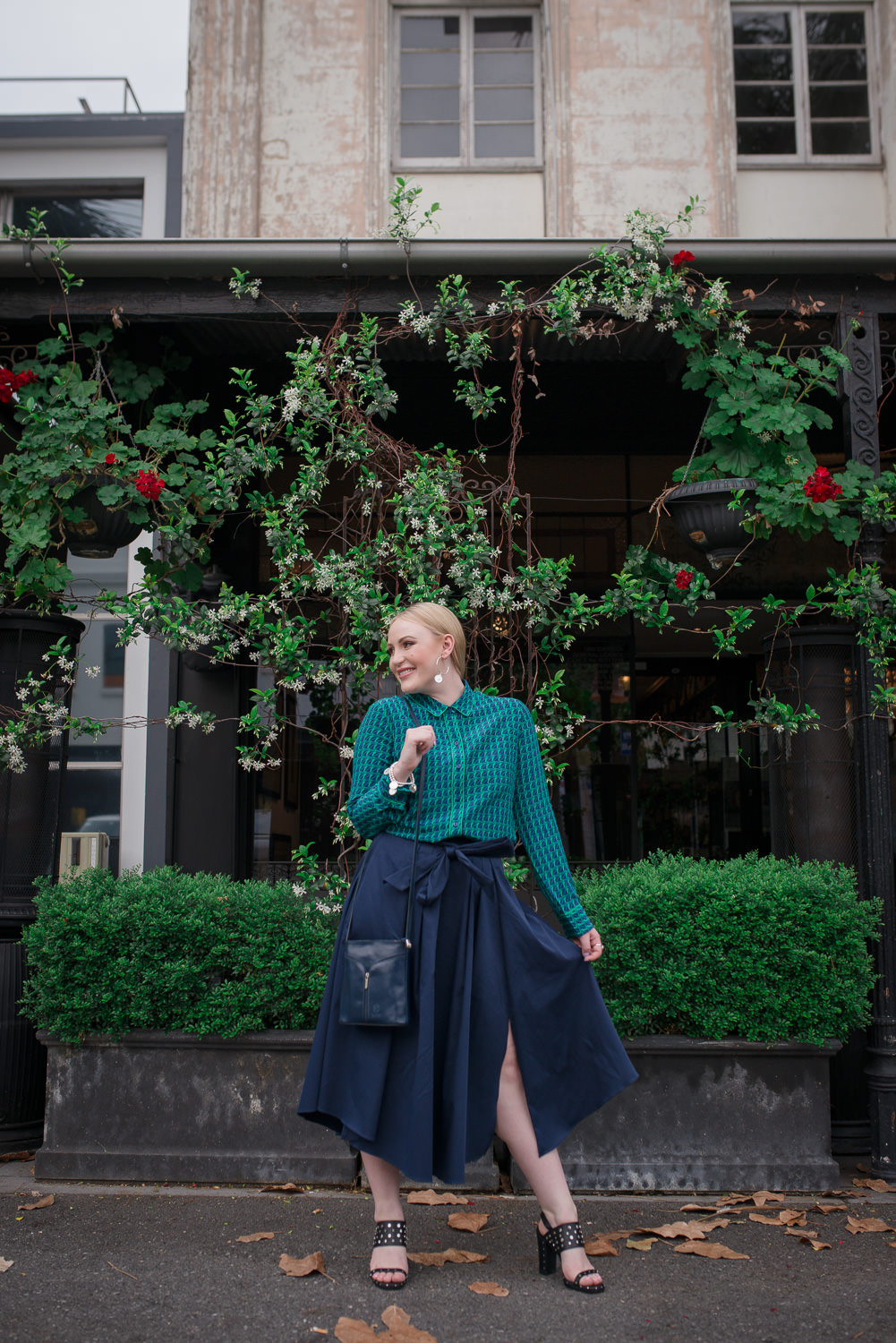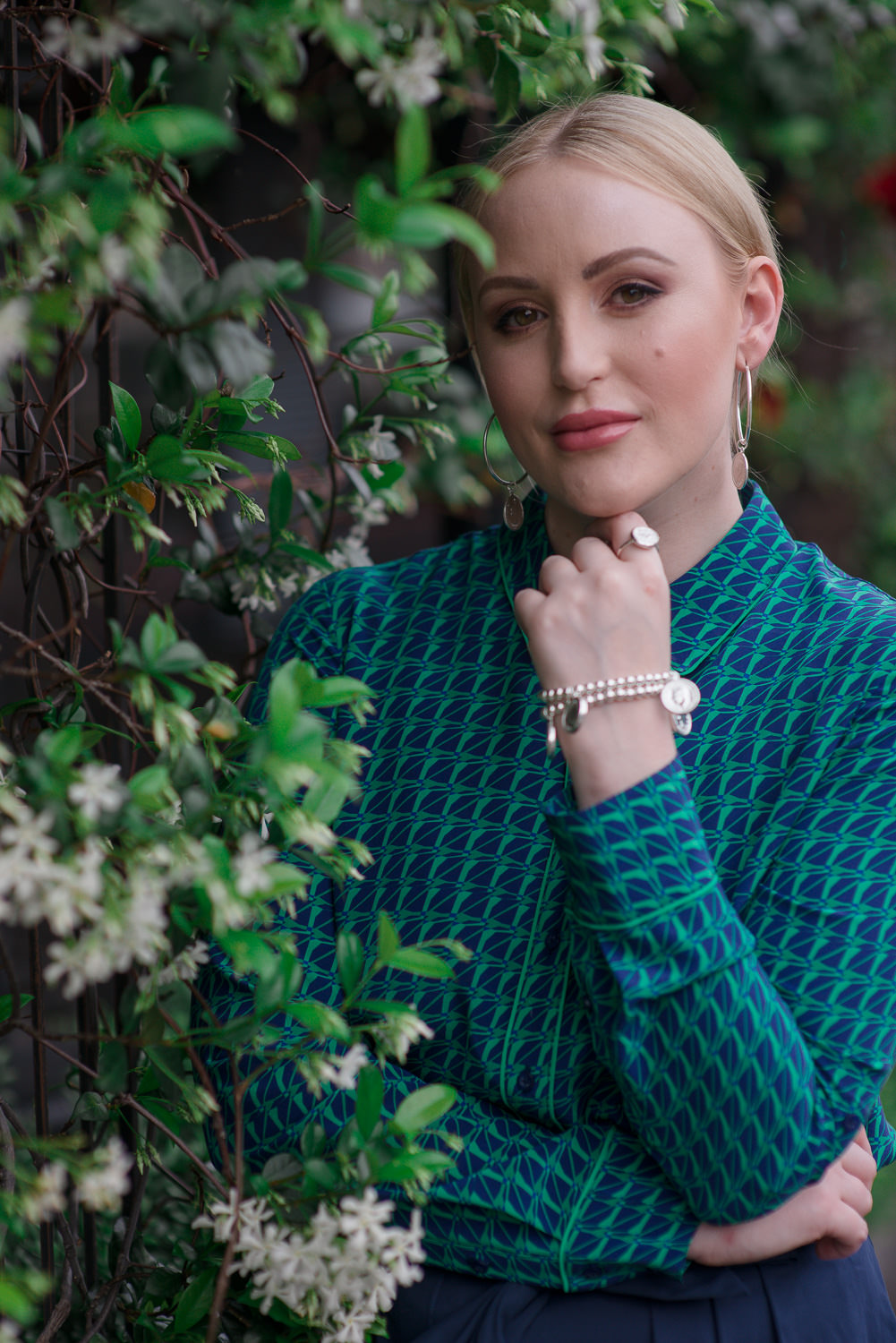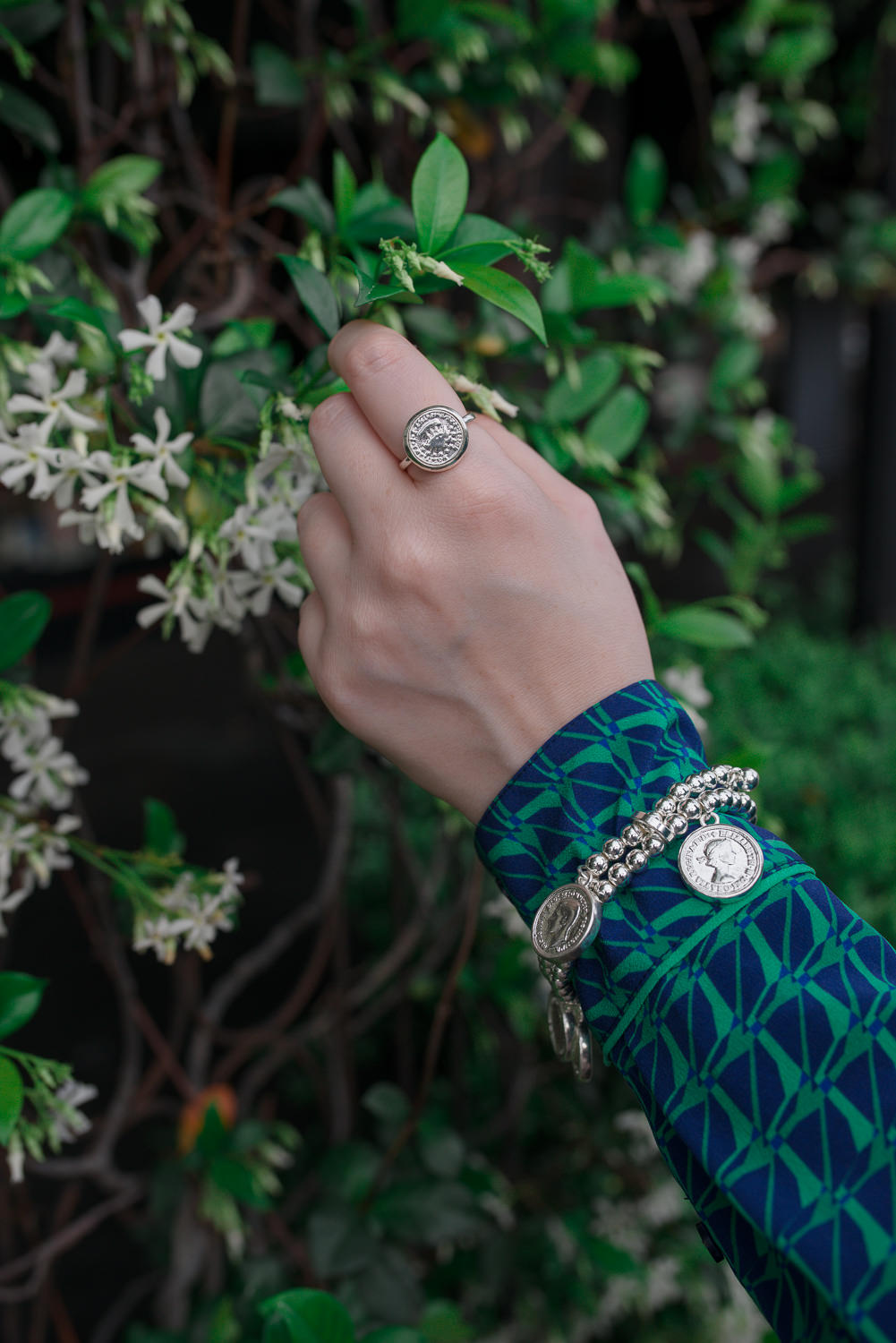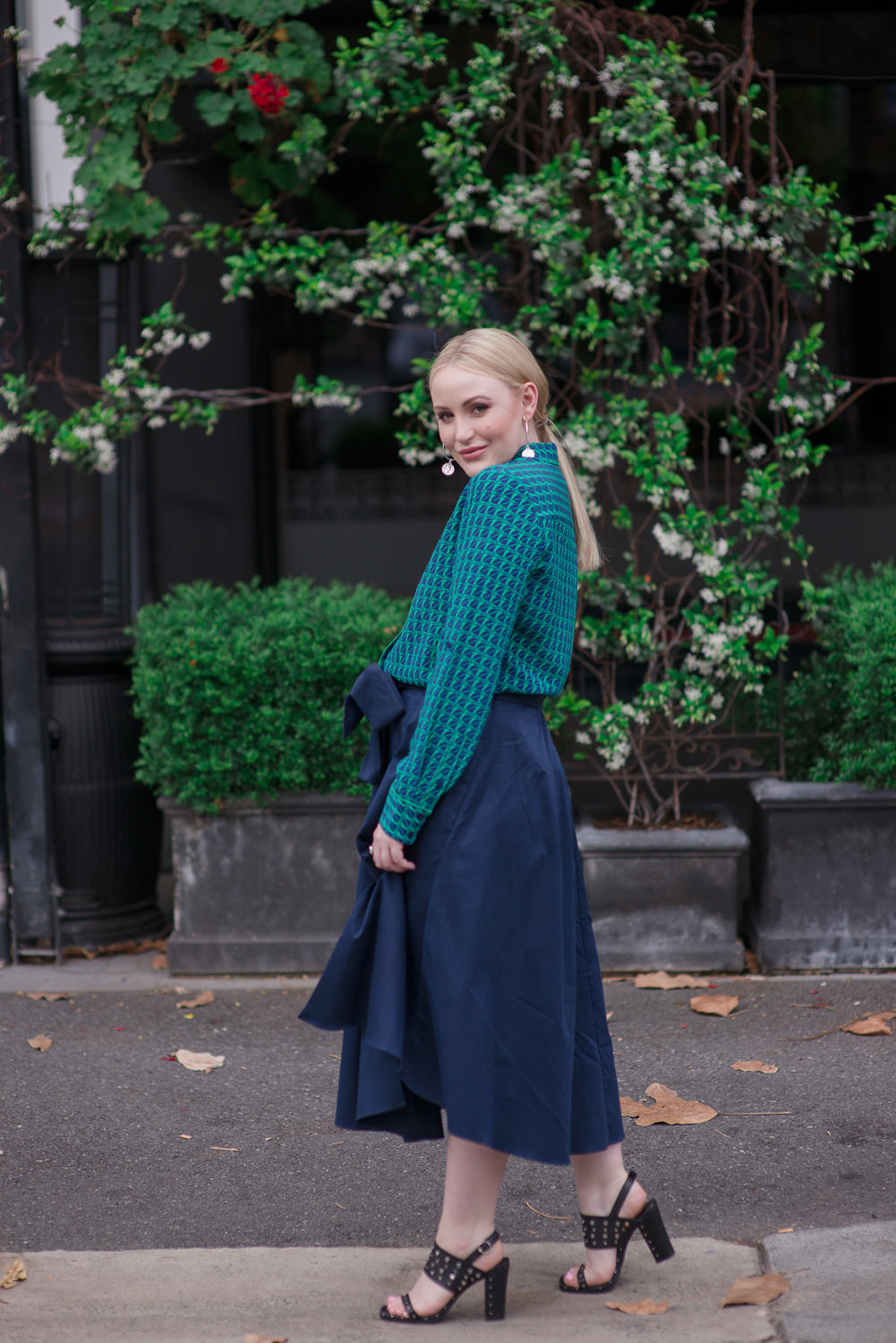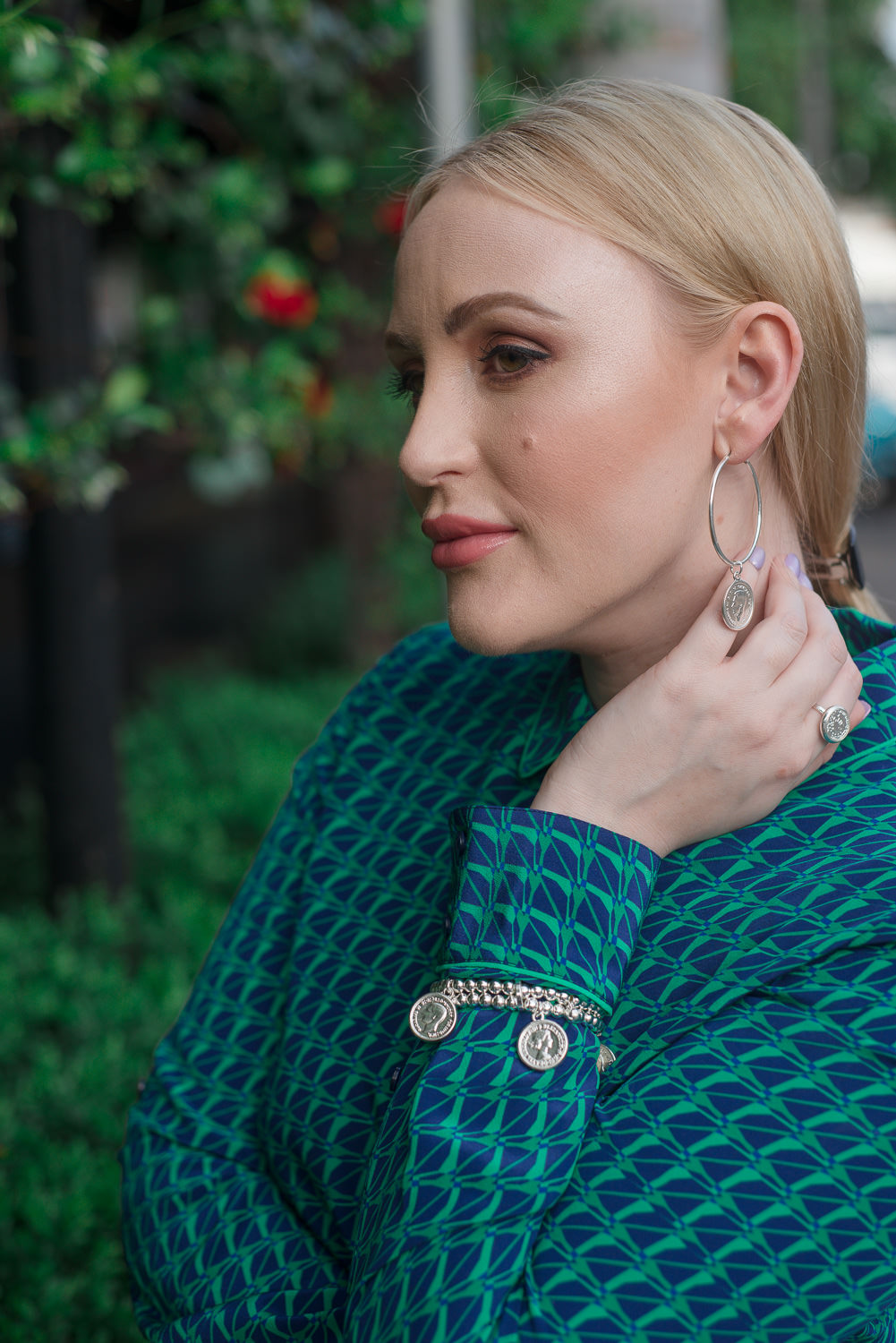 Marcs Green With Envy Silk Shirt, Marcs Numero Uno Midi Skirt, Wittner Floyd Sandal, Adorne Medium Coin Hoop Earrings, Adorne Coin Bracelet, Adorne SZ 8 Coin Band.
I'm starting off my working week with luxury, as I slip into this printed silk blouse by Marcs. The vibrant teal and navy geometric print reminds me instantly of the daywear pyjama trend circulating and I absolutely LOVE it! Not just a 9-5 piece, I wanted to style this blouse in a glamorous getup, teamed with a structured, A-line skirt, also by Marcs.
Of course, no outfit is complete without a killer pair of heels! Ever since I saw the Australian production of Kinky Boots last month, I've been singing a new mantra – "the sex is in the heel." Well you can only imagine my reaction when I saw these open toe studded sandals from Wittner's new season collection. Upon putting them on my feet I begin to strut around just as Lola worked that catwalk.
Keeping my hardware within the same tone, I'm styling a sophisticated coin motif set from Adorne, for a little extra shine.
SHOP THE POST:

Photography by Erin Smith Photography
---