Golden Globes 2018: Best Dressed
Monday, January 8th, 2018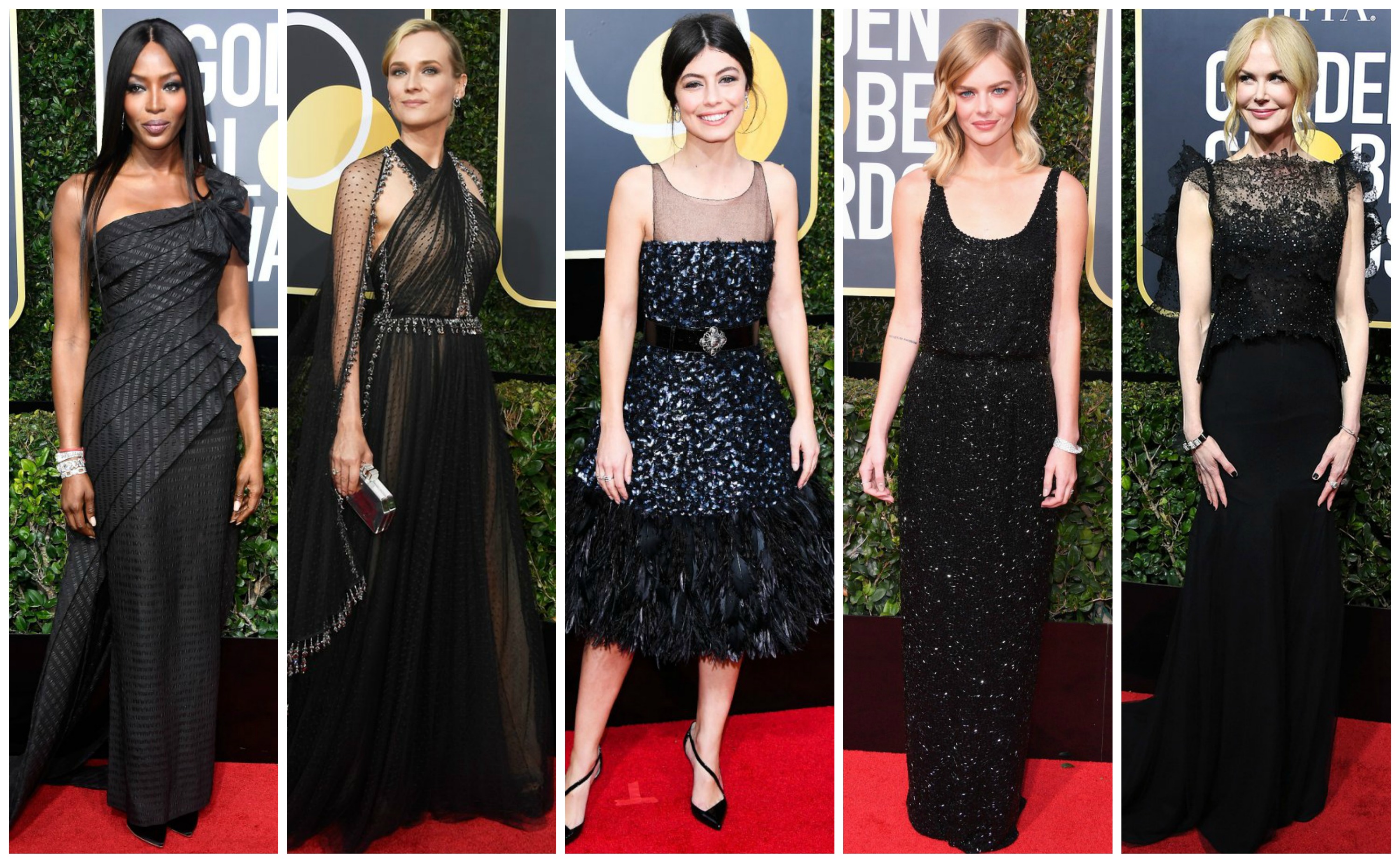 The red carpet was the only pop of colour at this year's Golden Globes as A-listers donned black in support of the #TimesUp campaign. With a noir dress code, gowns sort detail through embellishment, texture and shape, taking elegance to new levels and channelling chic!
Judging the red carpet arrivals has always been a time honoured tradition in my family, once lead by my nan who had an impeccable eye for good style. Presenting my Top 5 Golden Globes 2018 Best Dressed!
Alessandra Mastronardi in Chanel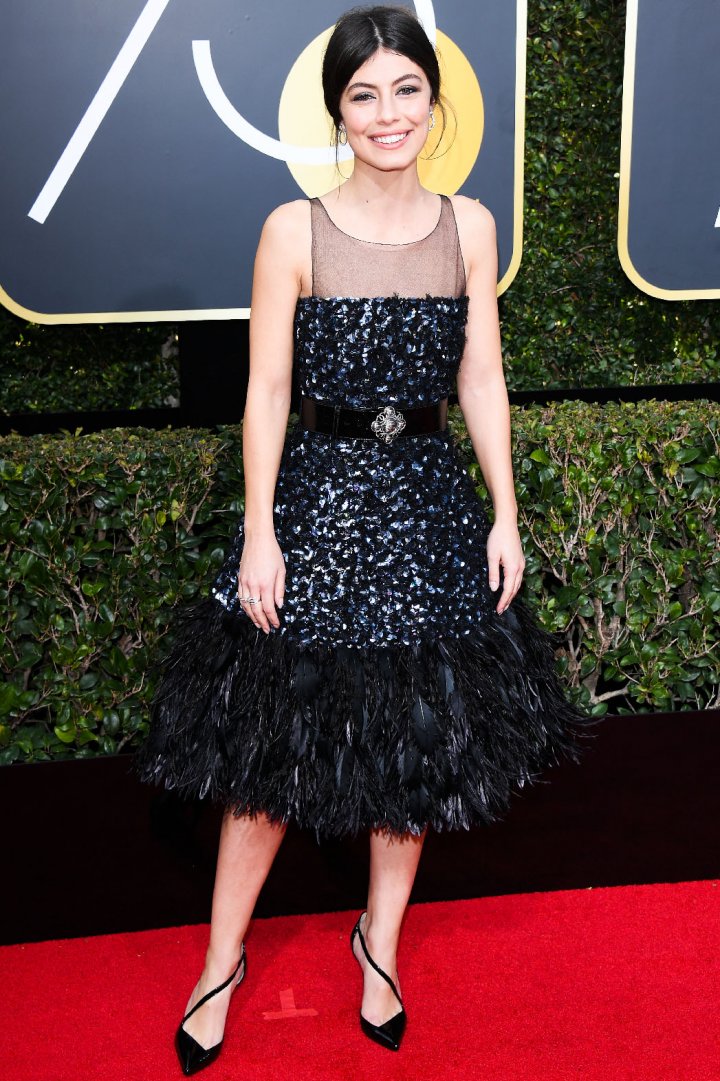 For me, this was the clear winner on the red carpet, comprising of my three favourite textures; mesh, sequin and feathers. This Chanel Pre Fall 2018 number has a whimsical and enchanting element and upon first seeing this on my feed, I was instantly reminded of an opulent Odile from Swan Lake.
Samara Weaving in Laura Basci Couture
Simple, elegant with a graceful fall of the fabric, Samara Weaving looks particularly stunning in her Laura Basci gown. With a gathered waist and scooped neckline, this frock eagerly flatters Samara's petite frame and that embellished fabric? Divine!
Nicole Kidman in Givenchy
Very Wicked Witch of the West vibes going on in this dramatic number, but I absolutely adore Nicole's red carpet chic, as she makes a statement in this Givenchy frock. I can't decide what I love more: that detailed, laced bodice or the grace of that mermaid skirt, either way it's a 10 from me!
Naomi Campbell in Jean Paul Gaultier Haute Couture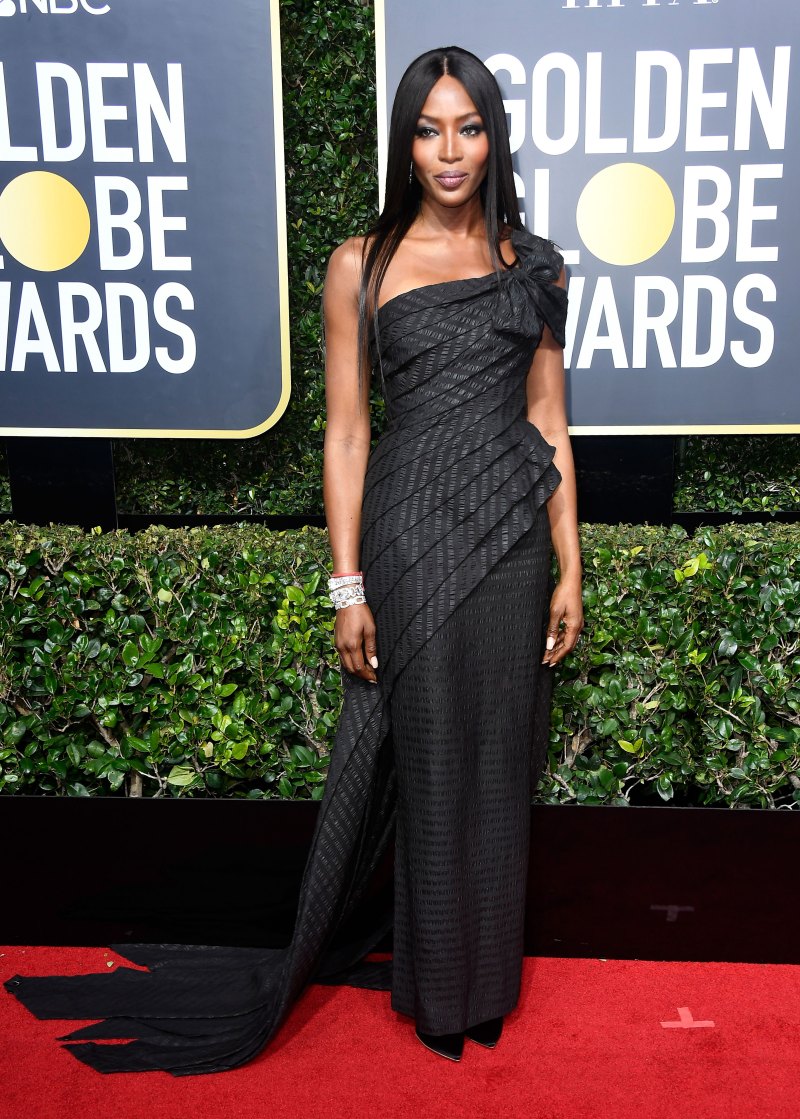 Queen on the runway and the red carpet, there's no denying Naomi Campbell absolutely slays glam! She looks like Haute Couture Barbie with a one sided dress, fastened with an oversized bow – my favourite! I also love the pleated detail throughout the bodice, which falls into a seperate train. Just fierce!
Diane Kruger in Prada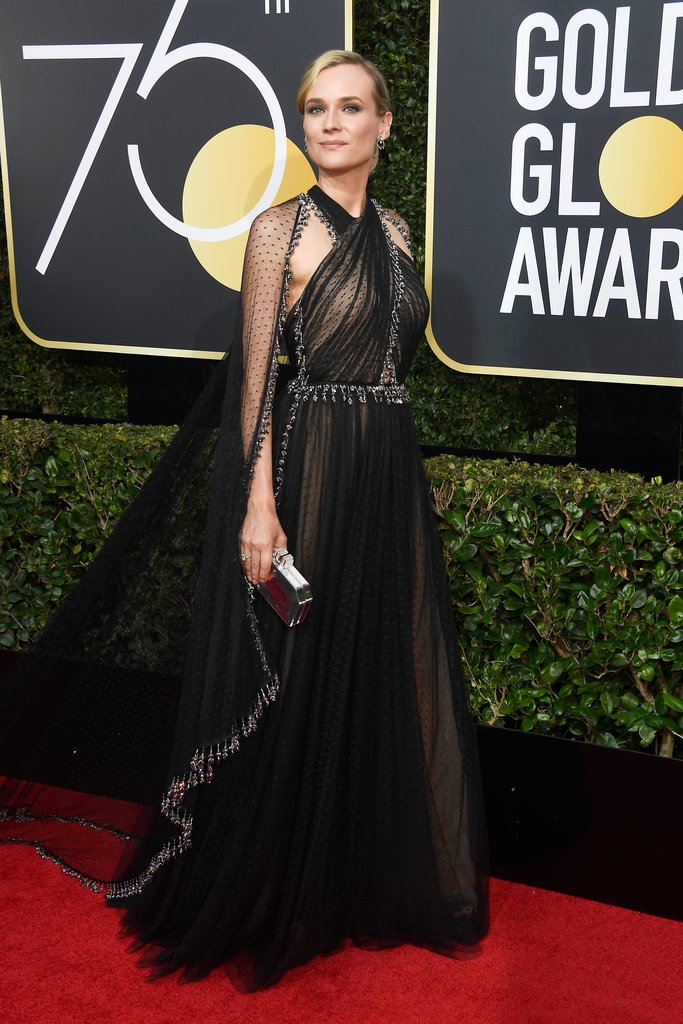 The more I look at this number, the more I fall in love with this ethereal mesh gown styled by the beautiful Diane Kruger. The cross over detail seen in the bodice is further highlighted with a unique trim of silver trinkets. The cape is also a sophisticated statement, creating a billowing train behind the starlet.
I'de love to hear your thoughts on my Top 5 or perhaps your favourite red carpet moments! Were you living for the noir? Leave me a note in the comments below! x
---