Fit For A Queen ft Avon Luxe Cosmetics
Sunday, March 12th, 2017
Add a lavish touch to your beauty table, with the Avon Luxe Collection. Did I mention it's comprised of diamond and sapphire extract? Now that's the crème de la crème of cosmetics!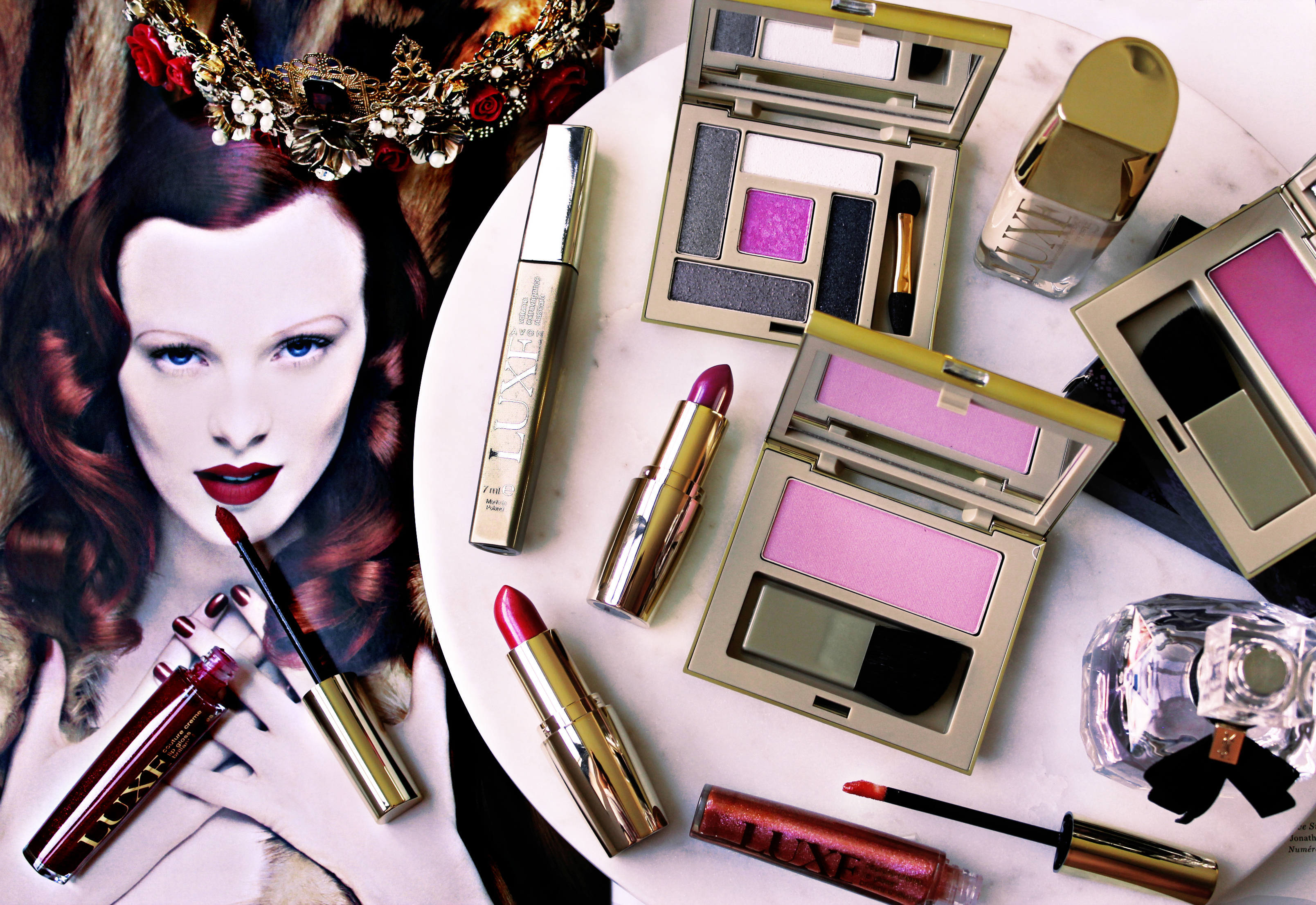 Avon Luxe Silken Foundation in Beige Linen, Avon Luxe Temptation Blush in Show Stopping Pink & Elite Mauve, Avon Luxe Cashmere Eyeshadow in Black Tie, Avon Luxe Volumising Mascara Caviar Black, Avon Luxe Couture Cremé Lipstick in Silky Apricot & Runway Plum, Avon Luxe Couture Cremé Lip Gloss in Luxurious Red & Dazzling Nude.
I'm feeling nothing short of royal as I apply the Avon Luxe cosmetic range to my beauty routine, taking in the super luxurious textures and finishes that the formula promises. This collection certainly upholds the renowned Avon reputation for crafting high quality and beautiful products, seen within the premium ingredients that have been used; white sapphire extract, black diamond powder, orchid extract and lustrous silk.
My favourite product from this collection, is the Couture Cremé Lipstick as they have the smoothest finish, having been infused with silk. The formula is super hydrating with a natural plumping agent, helping to keep my pout looking supple, plump and oh so kissable. Of course, these colours are so rich and regal, it's too easy to rule this lippy a winner.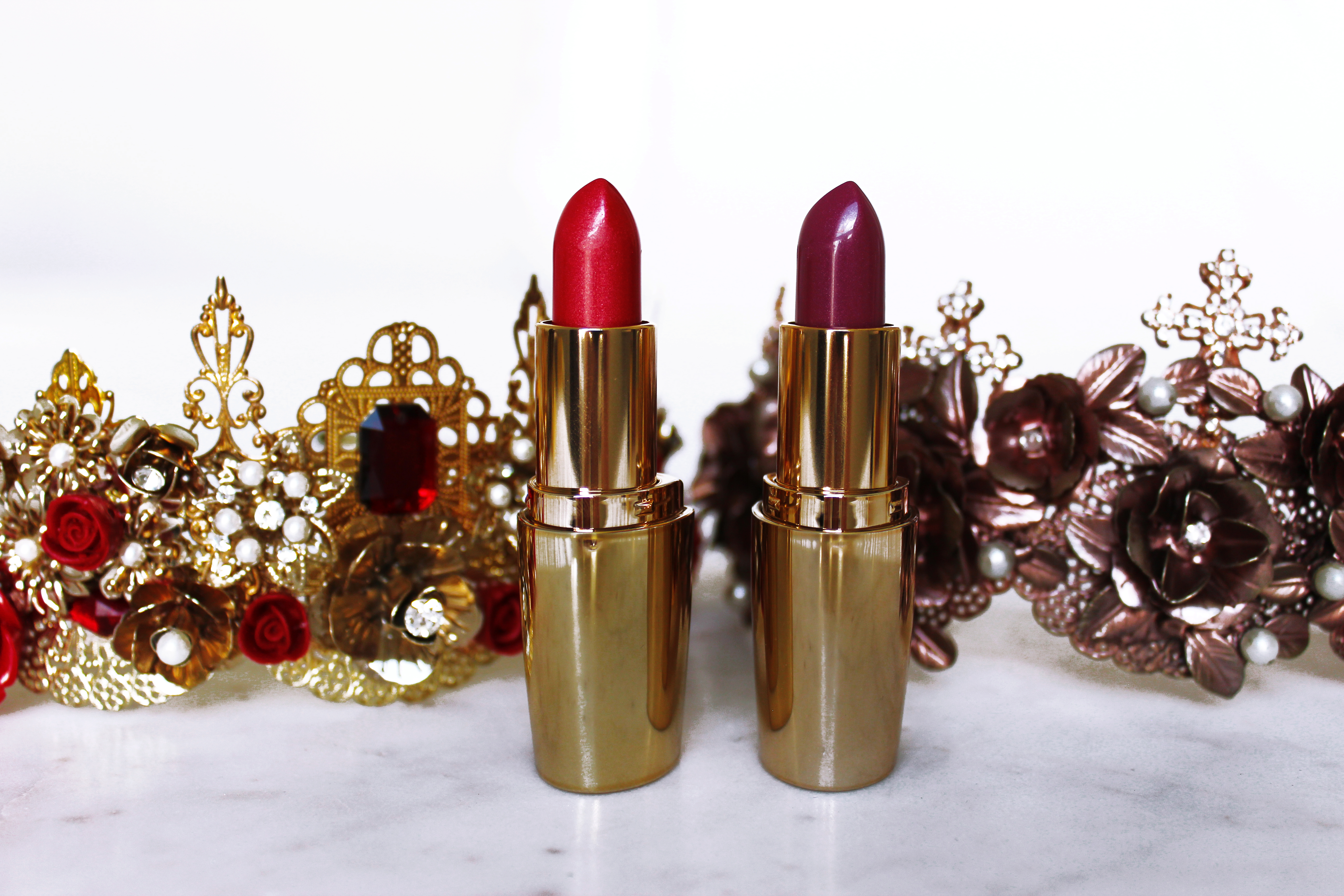 I'de also like to point out the packaging, because this liquid gold casing is just so perfect, allowing this range to live up to it's luxurious name. Have you experienced the glam that is Avon Luxe? Let me know what luxe product you are obsessed with in the comments below!
---