Fashion Fridays Final
Monday, December 2nd, 2013
Princess Polly Dress, Lovisa Earrings, Jo Mercer Dice Heels.
SHOP THIS LOOK:
Blogger fash pack: Claire of Fashion's Sweethart, Elise of Offbeat Imaging and Myself
Looking as luxe as ever, Jessica Tovey and Moi.
#foodstagram indeed!
There were celebrations to be had as the bloggers, stylists, photographers and fashionistas gathered to watch the final round of the 2013 Fashion Fridays at Capulet Bar yesterday. I was super excited for my three favvy Brisbane designers; Jessica Tovey with her bold self titled label, Jaye Wolfe with her vintage pretties of Fabled and True and Lexi Wittke of the classic, feminine label, Evelyn Curtis. Each of the afore mentioned labels, resonates a different tone in my fashion palette. To relate to only one of these labels and vote for one soul winner is a difficult task, as I love leather luxury items (Jessica Tovey The Label), adore floral patterns (Fabled and True) and crave floaty, feminine, structure (Evelyn Curtis).
Having missed two of the four heats, I was so impressed to see the other finalists and was wowed by the innovations of Flynn and Undral. Attending the recent Brisbane Designer Fashion Show, it was lovely to experience for the second time, the brightly coloured pieces from LIPOA Threads and the sequinned embellishment of Hoskin Designs. Finally, through a whimsical and colourful collection by I Found Lucy, I longed to be transported into a mystical wonderland, wishing I could slip on one of the super cute bow detailed pieces and escape down a rabbit hole.
Presenting my favourites pieces from the afternoon delight!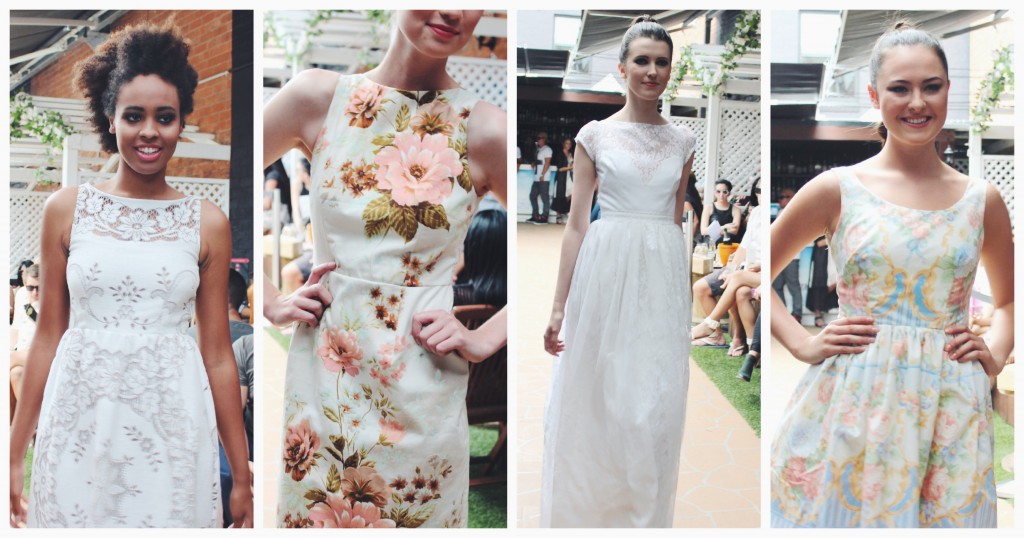 I was pleased to hear that Fabled and True won the Fashion Fridays competition with Flynn receiving a prize for being the runner up. A huge congratulation goes out to all the competing labels as I have never been so impressed and inspired by emerging Brisbane Creatives.
Photography credits: BNEstyle
---