Hey Senorita!
Monday, March 27th, 2017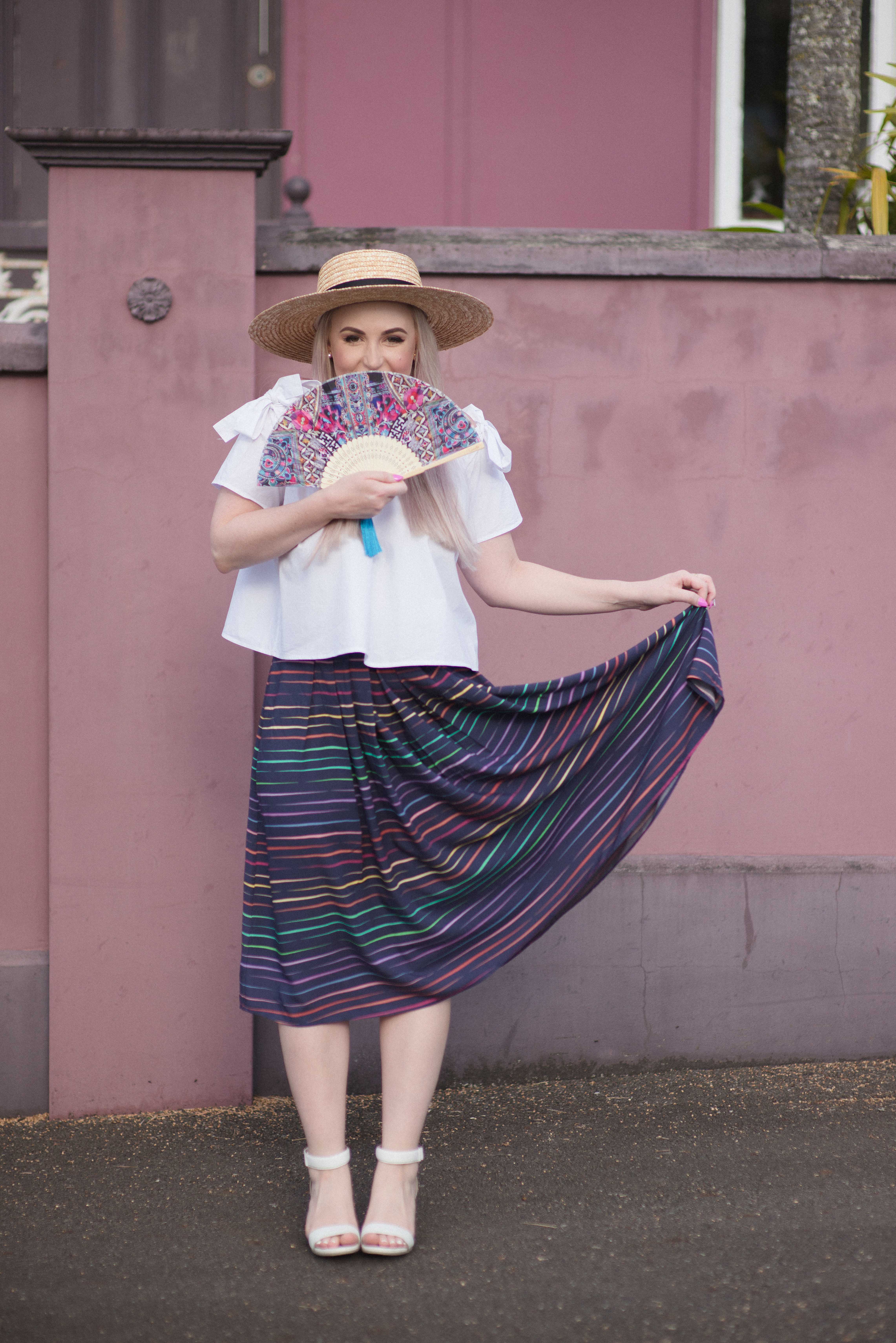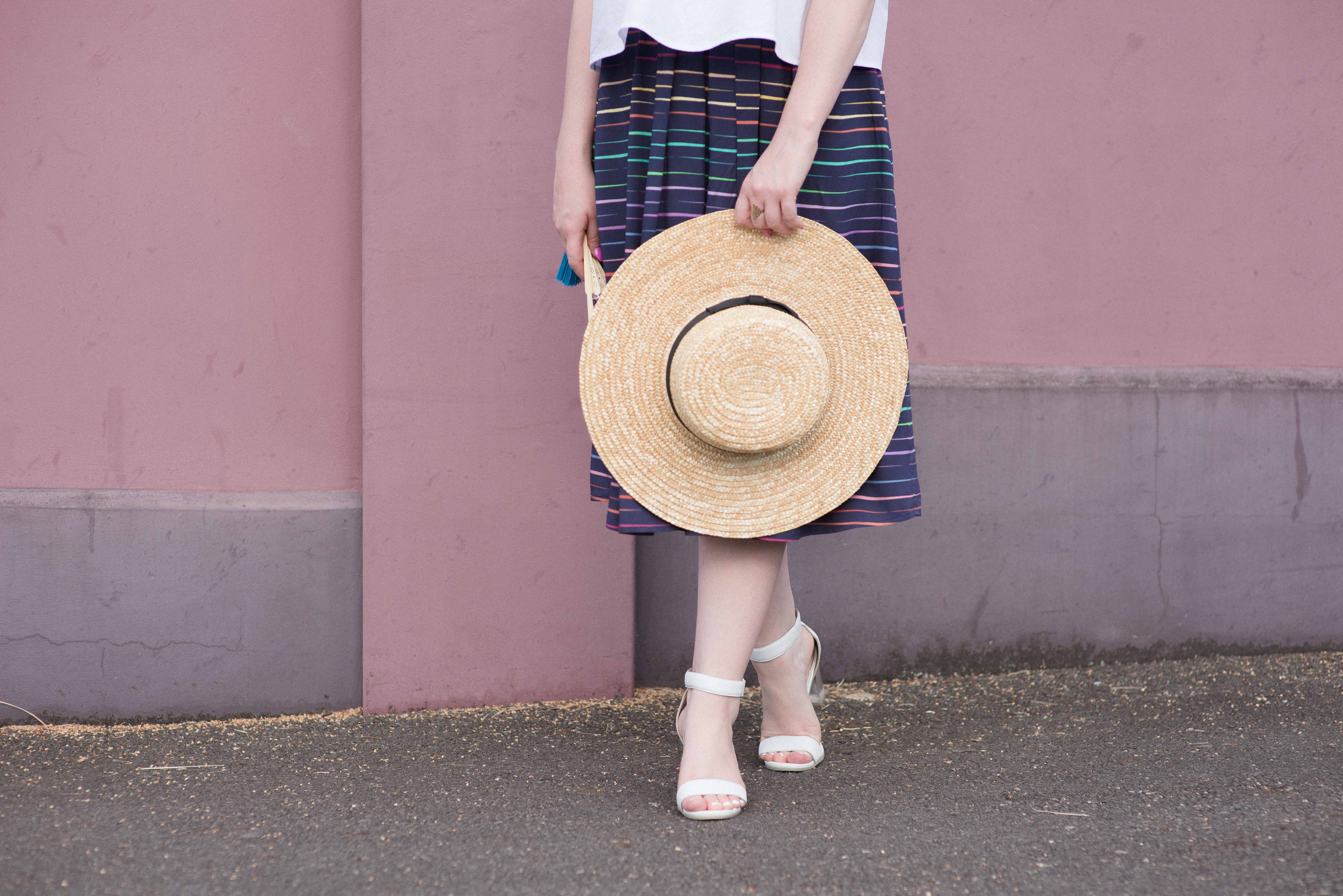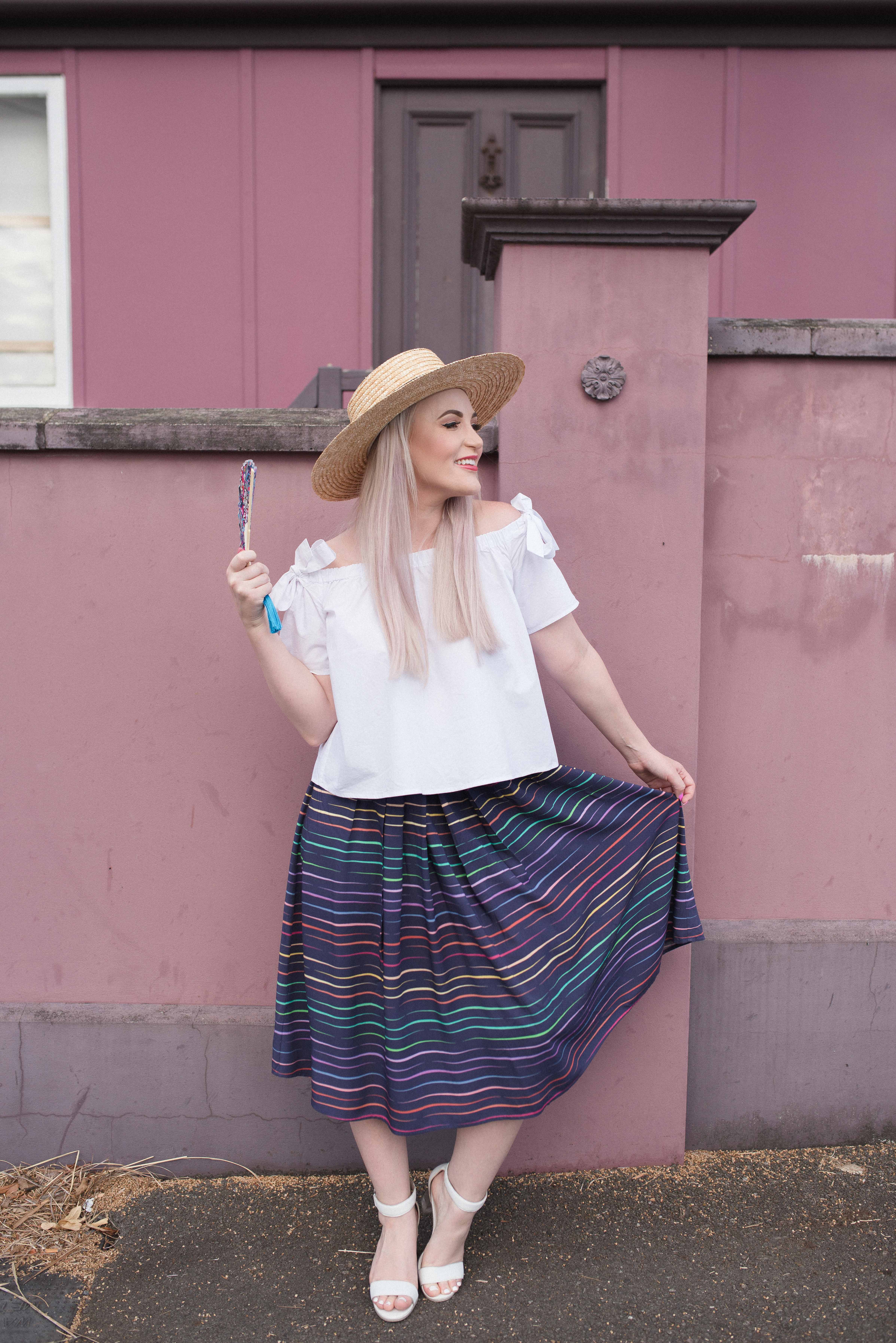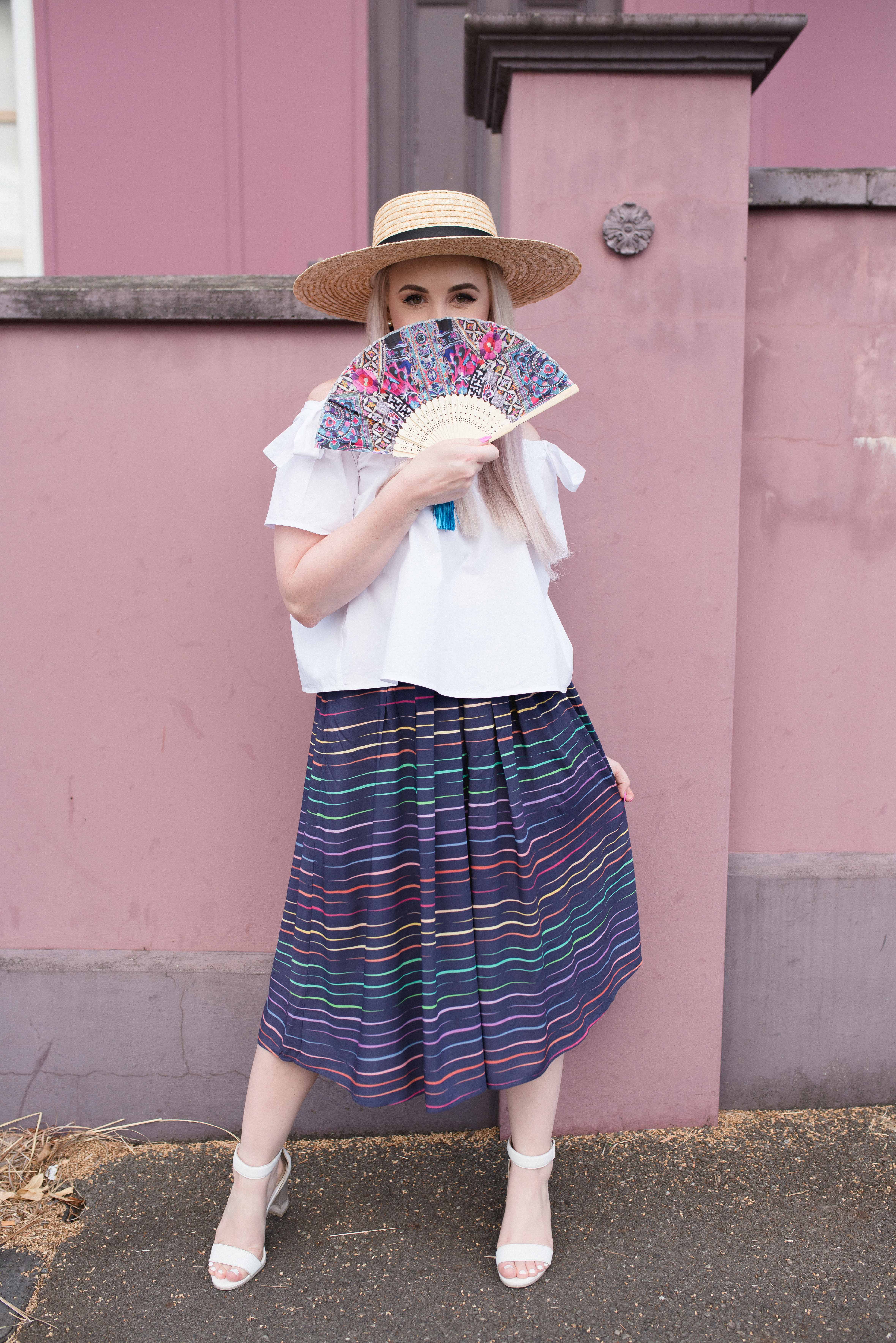 Marcs Rainbow Stripe Midi Skirt, Seed Tie Off Shoulder Top, Wittner Otto Heels, Lack Of Color Spencer Boater, Camilla Fan.
Feelin' the mexicola magic as I swirl around in this Marcs Rainbow Midi Skirt – a colourful little number sure to spice up your wardrobe in the best way! With super lightweight material, this pleated piece has gorgeous movement as you stride along the street in the sunshine. Did I mention this skirt is on sale? Check it out, along with other goodies in the Marcs Sale!
I'm pairing this piece with a crisp, shoulder-baring blouse from Seed. This top has super cute detail seen in its shoulder ties, floaty short sleeves and swing hem. Love this piece as much as I do? It's your lucky day, because it's on sale too! What. A. Steal! Spoil yourself and snap it up here. Happy Shopping!
SHOP THE POST:
Photography by Erin Smith Photography
---
Girl Interrupted in C/MEO Collective
Monday, March 20th, 2017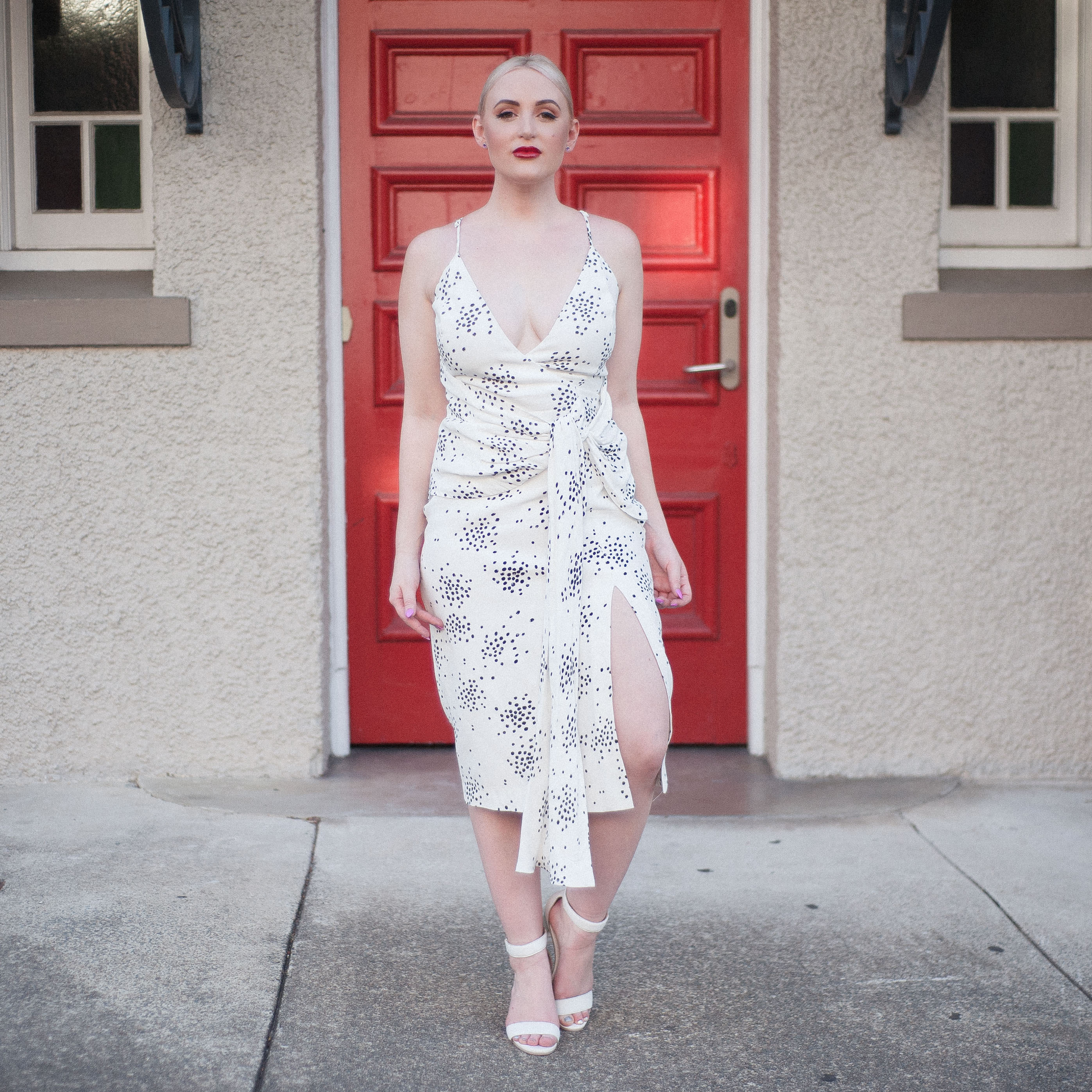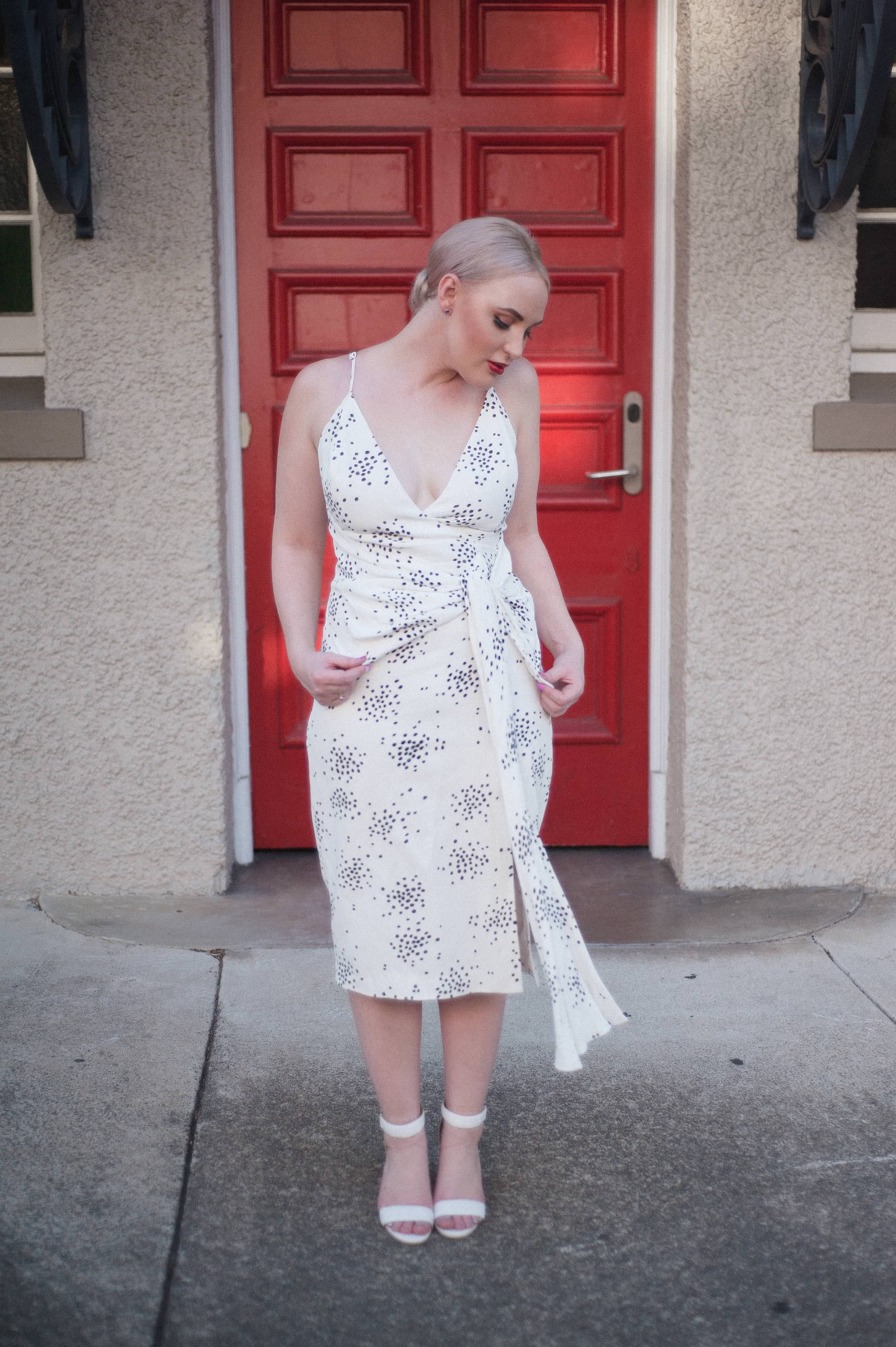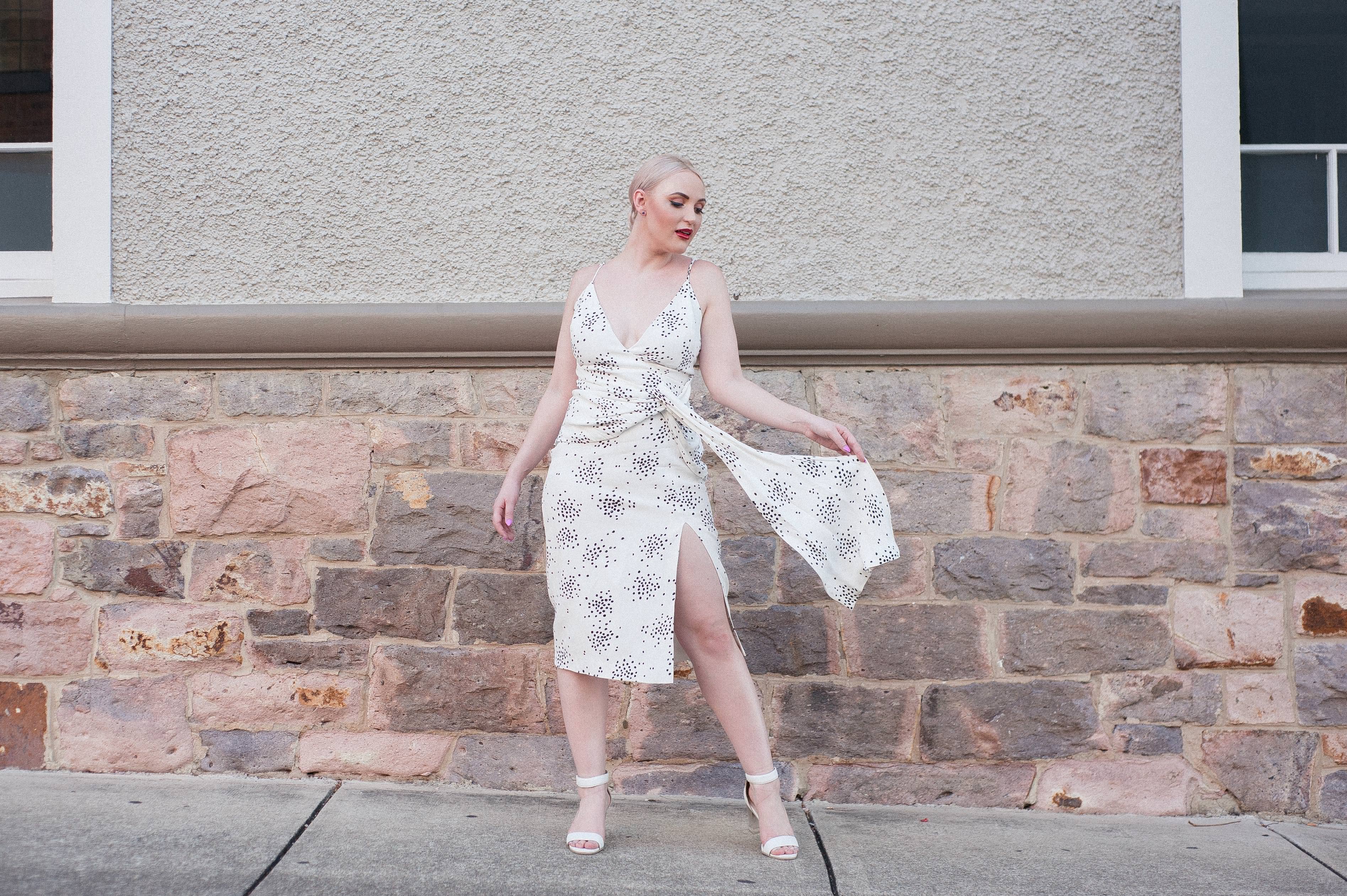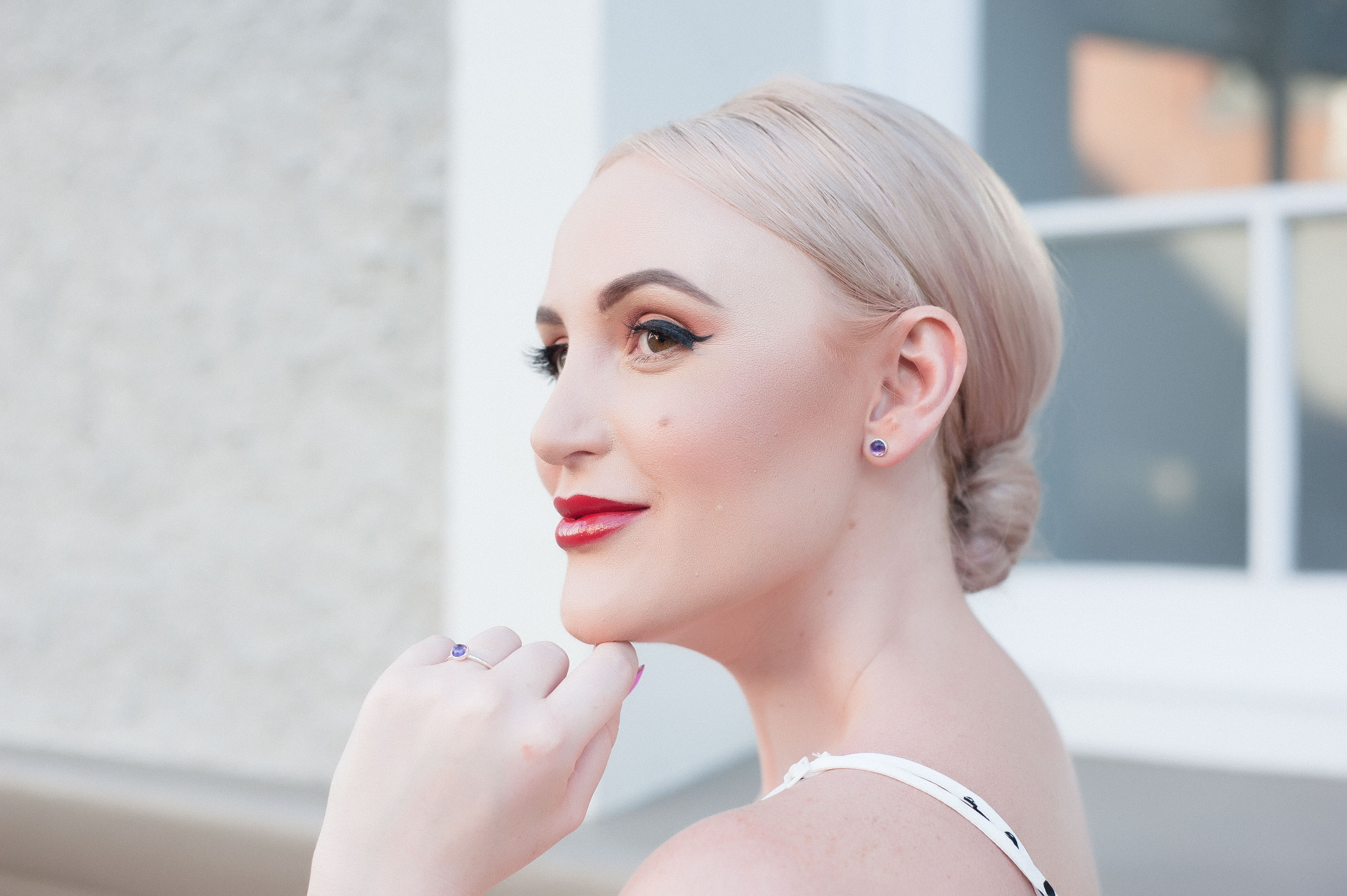 C/MEO Collective Interrupt Dress, Wittner Otto Heels, Pandora February Droplet Ring, Pandora February Droplet Earrings.
It's not often I find myself in a midi length dress, mostly due to the awkward length on my petite 163cm frame, however this C/MEO Collective frock is my current go-to! I absolutely love the detail seen in this slip dress, from the drapey structure, to the gathered waist tie. Of course, it's only necessary to pop that leg like Angelina Jolie when embracing such a fabulous side front split as this. #WERKITGIRL!
There's something very fresh about the monochromatic, confetti print and yet it's versatile enough to style as a transeasonal piece, teamed with a pair of ankle boots and layered with a leather jacket. But for today, I'm strolling along in a pair of cute heels and a bold red lippy, because Mondays need a side of glam!
SHOP THE POST:
Photography by Erin Smith Photography
---
Fit For A Queen ft Avon Luxe Cosmetics
Sunday, March 12th, 2017
Add a lavish touch to your beauty table, with the Avon Luxe Collection. Did I mention it's comprised of diamond and sapphire extract? Now that's the crème de la crème of cosmetics!
Avon Luxe Silken Foundation in Beige Linen, Avon Luxe Temptation Blush in Show Stopping Pink & Elite Mauve, Avon Luxe Cashmere Eyeshadow in Black Tie, Avon Luxe Volumising Mascara Caviar Black, Avon Luxe Couture Cremé Lipstick in Silky Apricot & Runway Plum, Avon Luxe Couture Cremé Lip Gloss in Luxurious Red & Dazzling Nude.
I'm feeling nothing short of royal as I apply the Avon Luxe cosmetic range to my beauty routine, taking in the super luxurious textures and finishes that the formula promises. This collection certainly upholds the renowned Avon reputation for crafting high quality and beautiful products, seen within the premium ingredients that have been used; white sapphire extract, black diamond powder, orchid extract and lustrous silk.
My favourite product from this collection, is the Couture Cremé Lipstick as they have the smoothest finish, having been infused with silk. The formula is super hydrating with a natural plumping agent, helping to keep my pout looking supple, plump and oh so kissable. Of course, these colours are so rich and regal, it's too easy to rule this lippy a winner.
I'de also like to point out the packaging, because this liquid gold casing is just so perfect, allowing this range to live up to it's luxurious name. Have you experienced the glam that is Avon Luxe? Let me know what luxe product you are obsessed with in the comments below!
---
Wine & Dine Me ft Ministry Of Style
Wednesday, March 1st, 2017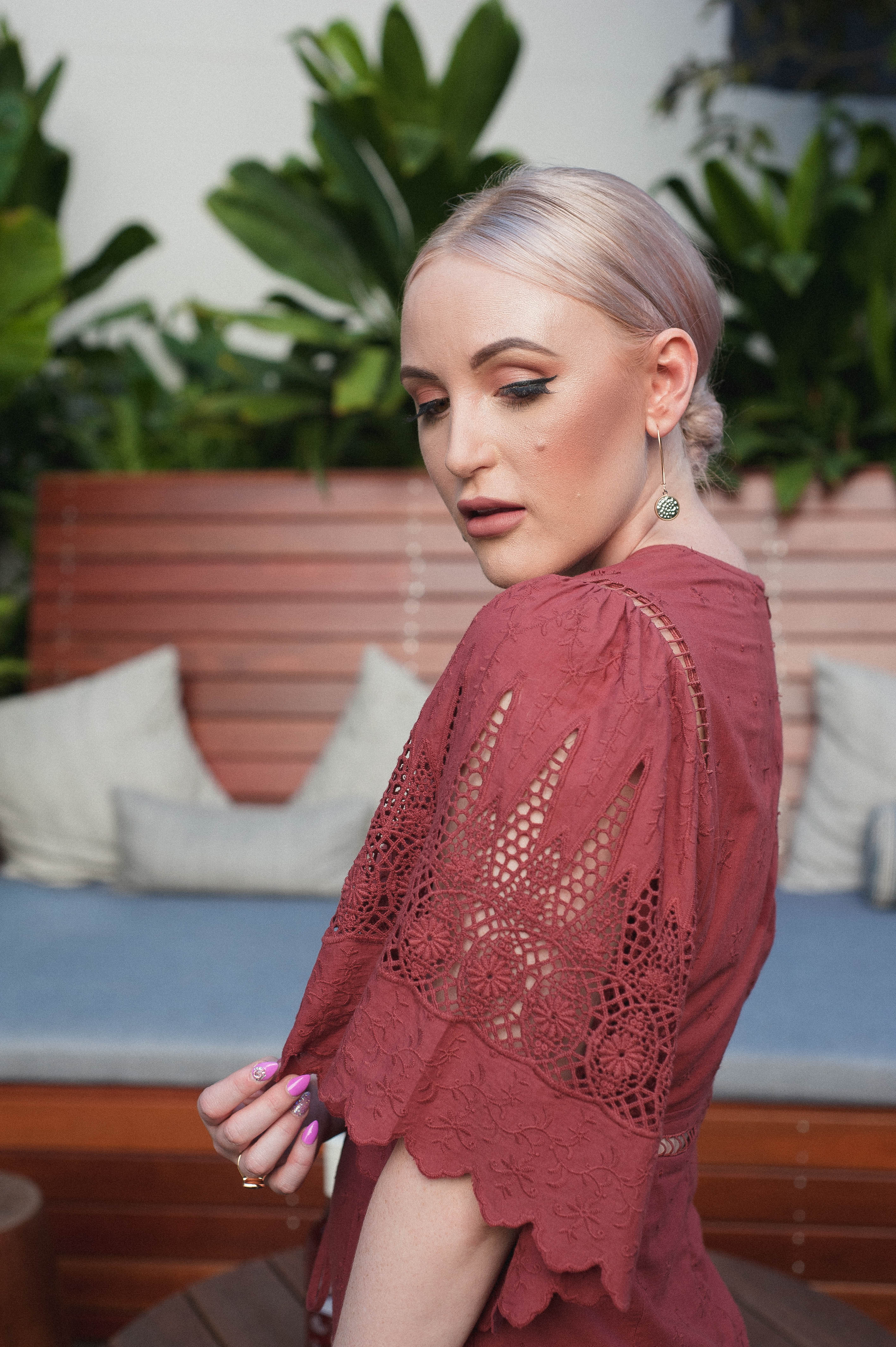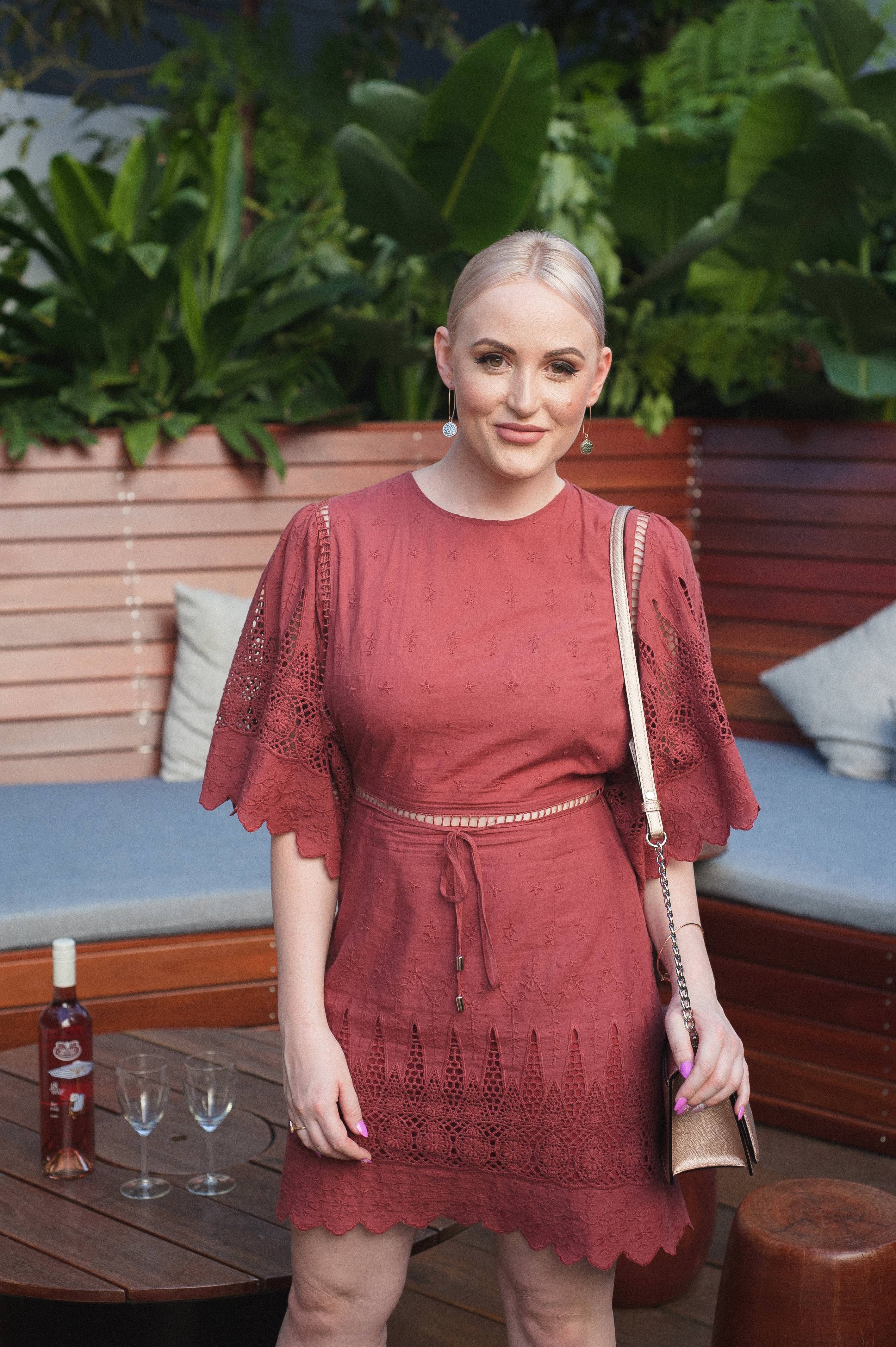 Ministry Of Style Twilight Dress, Tony Bianco Kala Heel, Oroton Forte Bag Clutch Bag, Wallace Bishop Earrings & Bracelet, Swarovski Ring.
Shake up date night by swapping your LBD for a seductive swatch, like this delicious wine hue seen in this Ministry Of Style number. As today marks the first day of Autumn, there has never been a more perfect moment to add to your earthy colour palette. Not only do I love it's colour, but this frock features such gorgeous detailing, from the flared sleeve and scalloped hemline, to the delicate fagoting that gently traces the waistline.
In line with a date night dress code, I'm teaming this piece with metallic accessories, finding that rose gold looks particularly luxe against this warm hue. Just how gorgeous are these two-tone, drop earrings and matching bangle set from Wallace Bishop? I find they provide just enough sparkle without detracting from the detailed broderie anglaise seen in the dress. Of course no date night look is complete without a killer pair of heels and these laced Tony Bianco stilettos create instant pins #goals!
I'de love to hear what makes your date night ensemble special? Leave me a comment below! x
SHOP THE POST:
Photography by Erin Smith Photography
---