The Red Queen
Tuesday, April 18th, 2017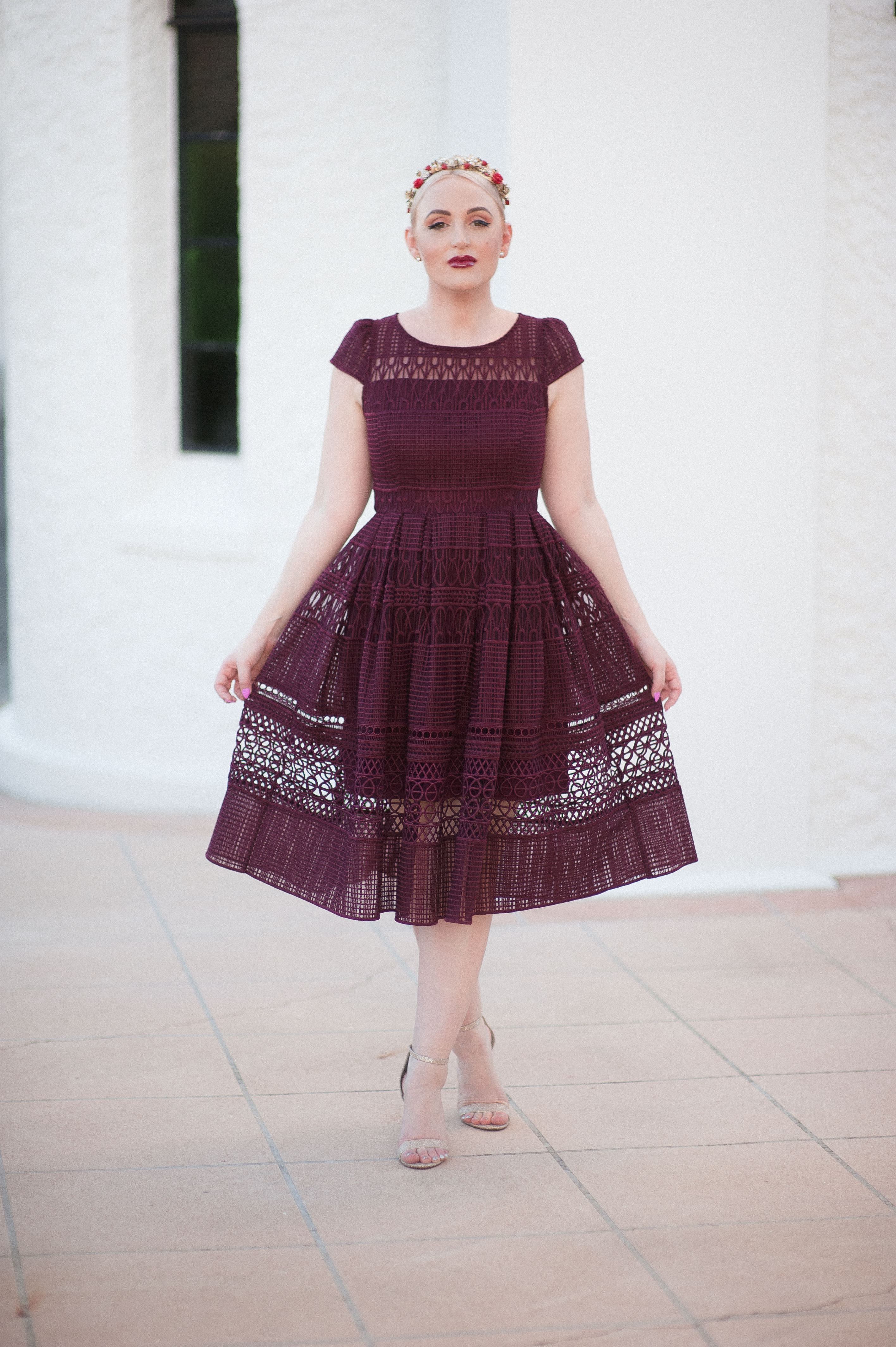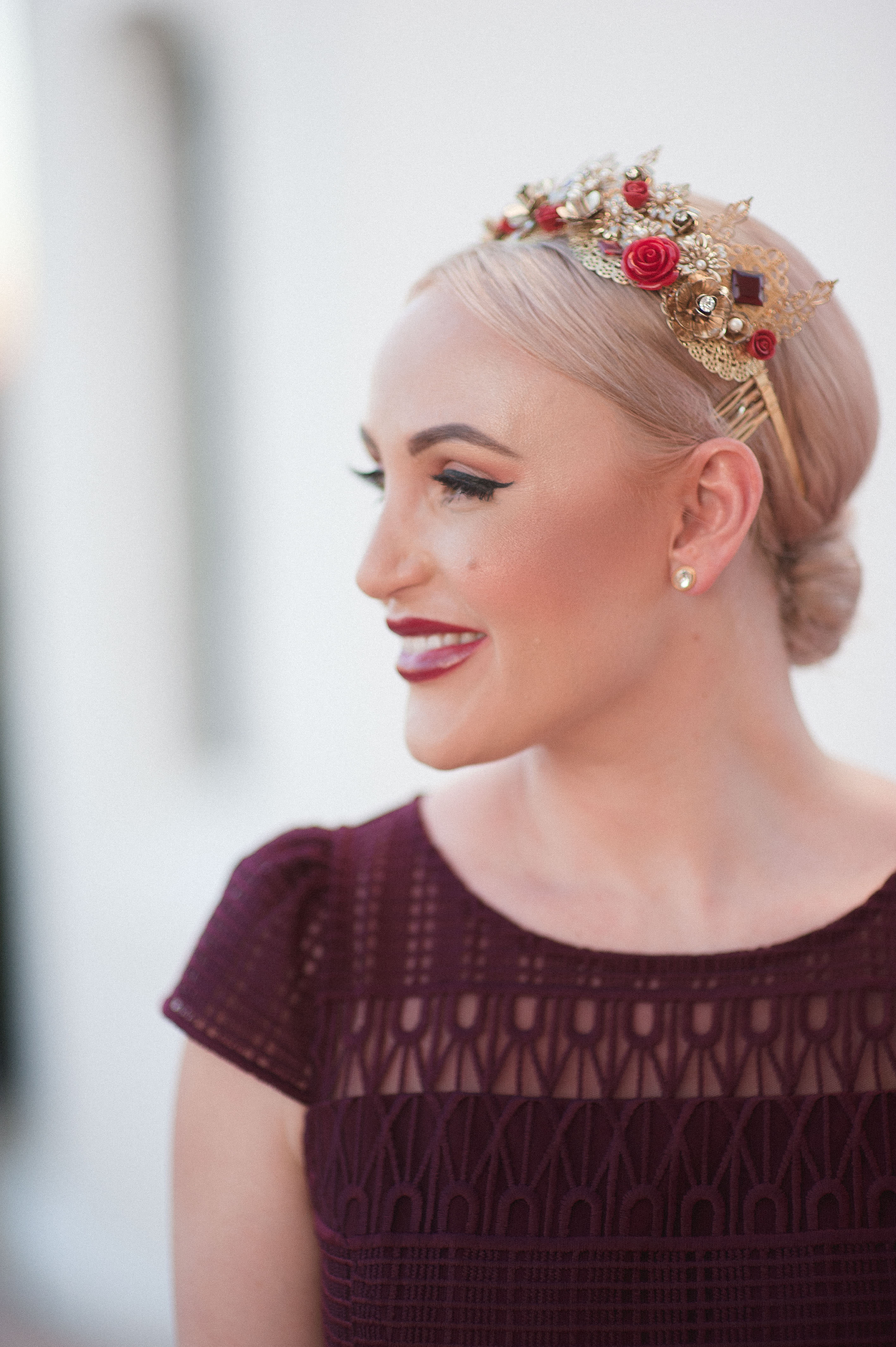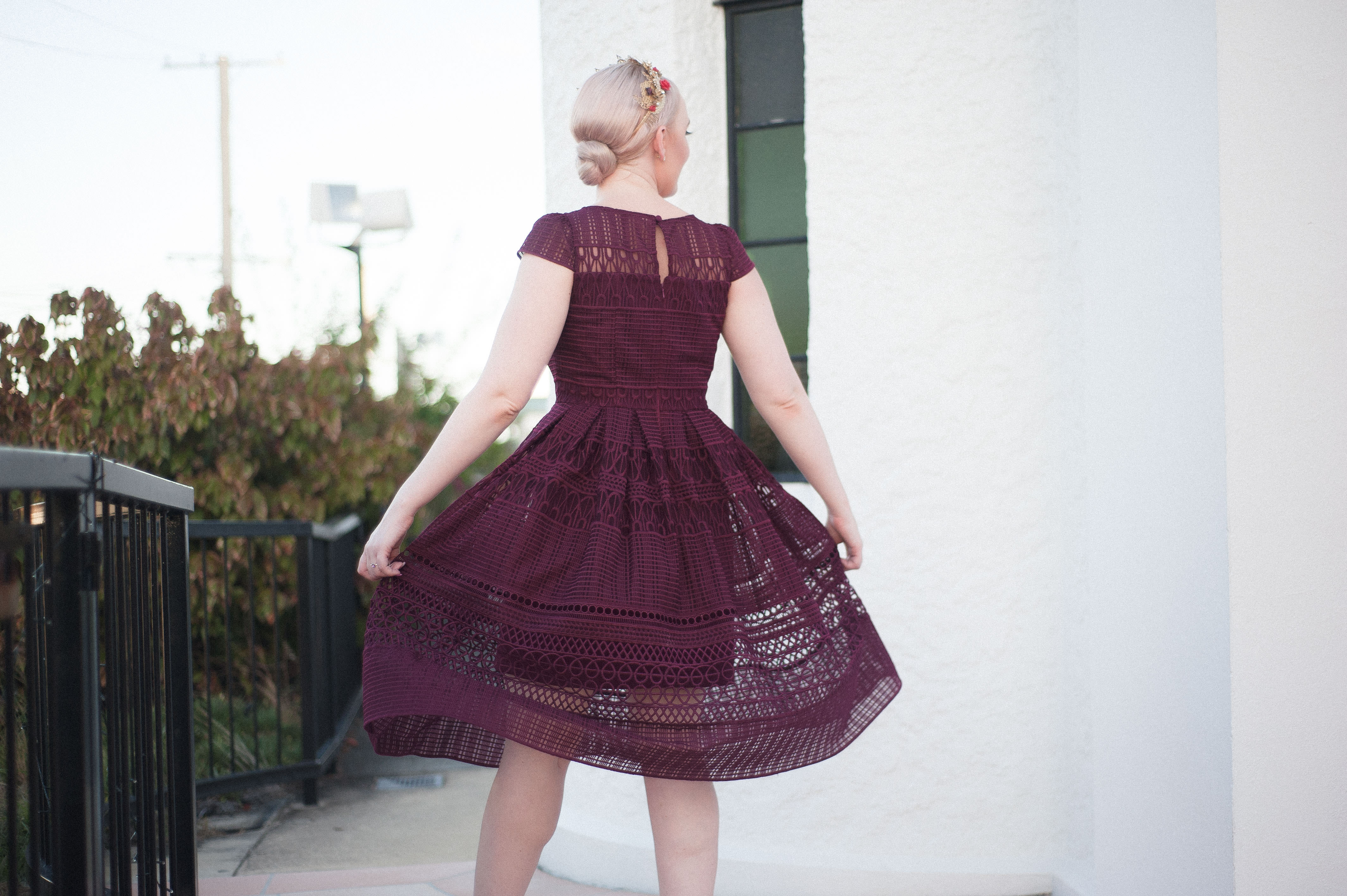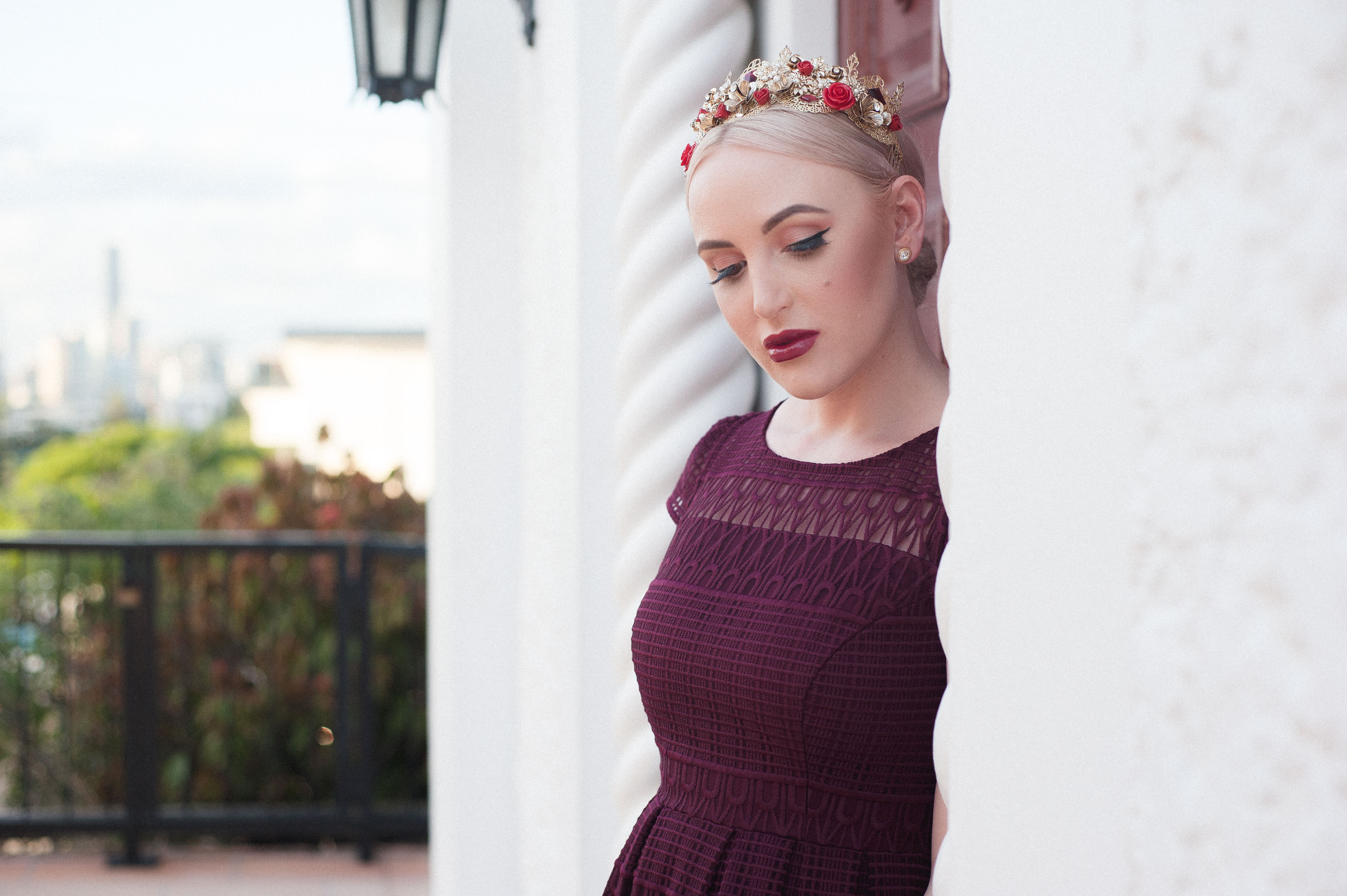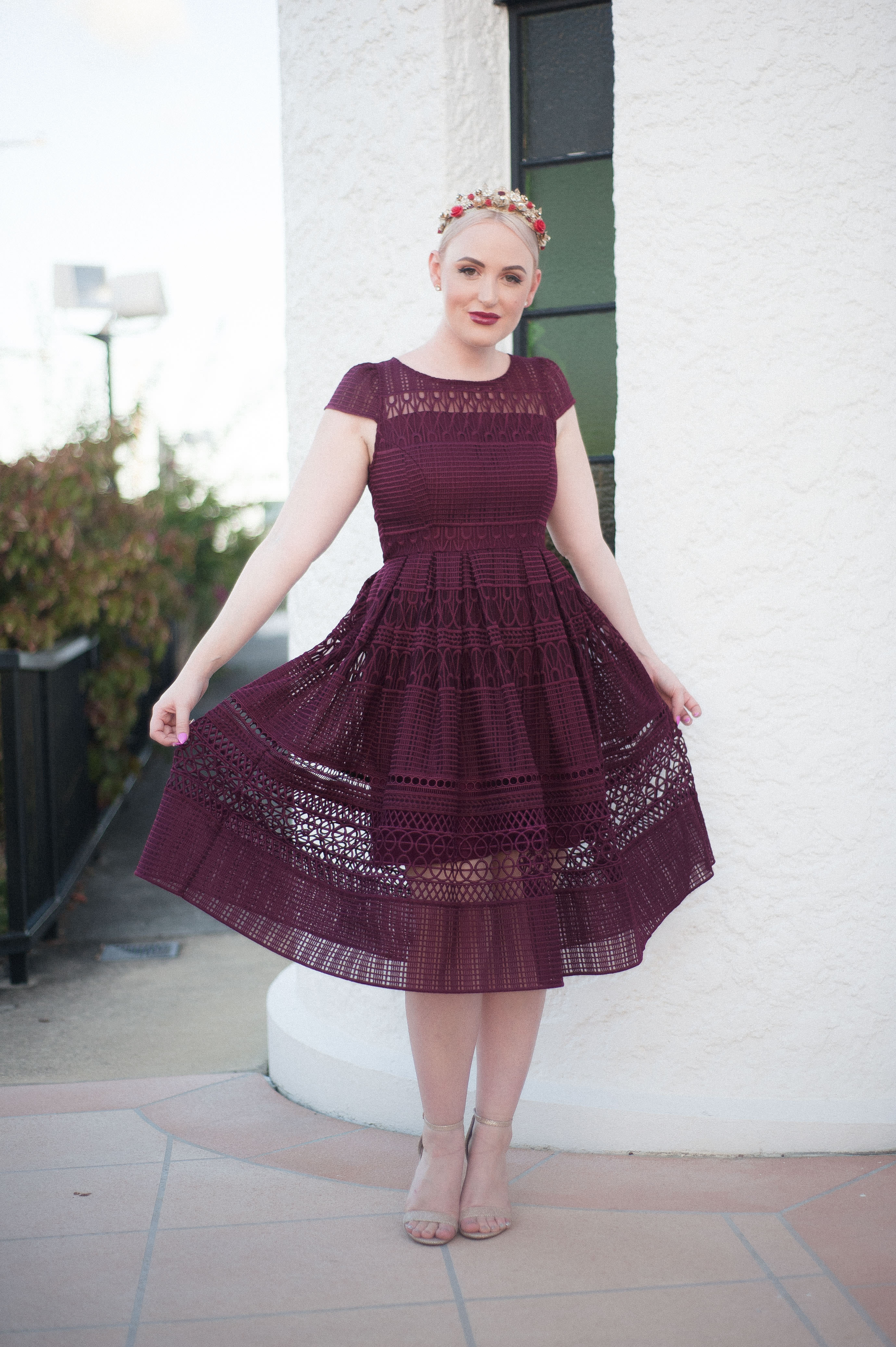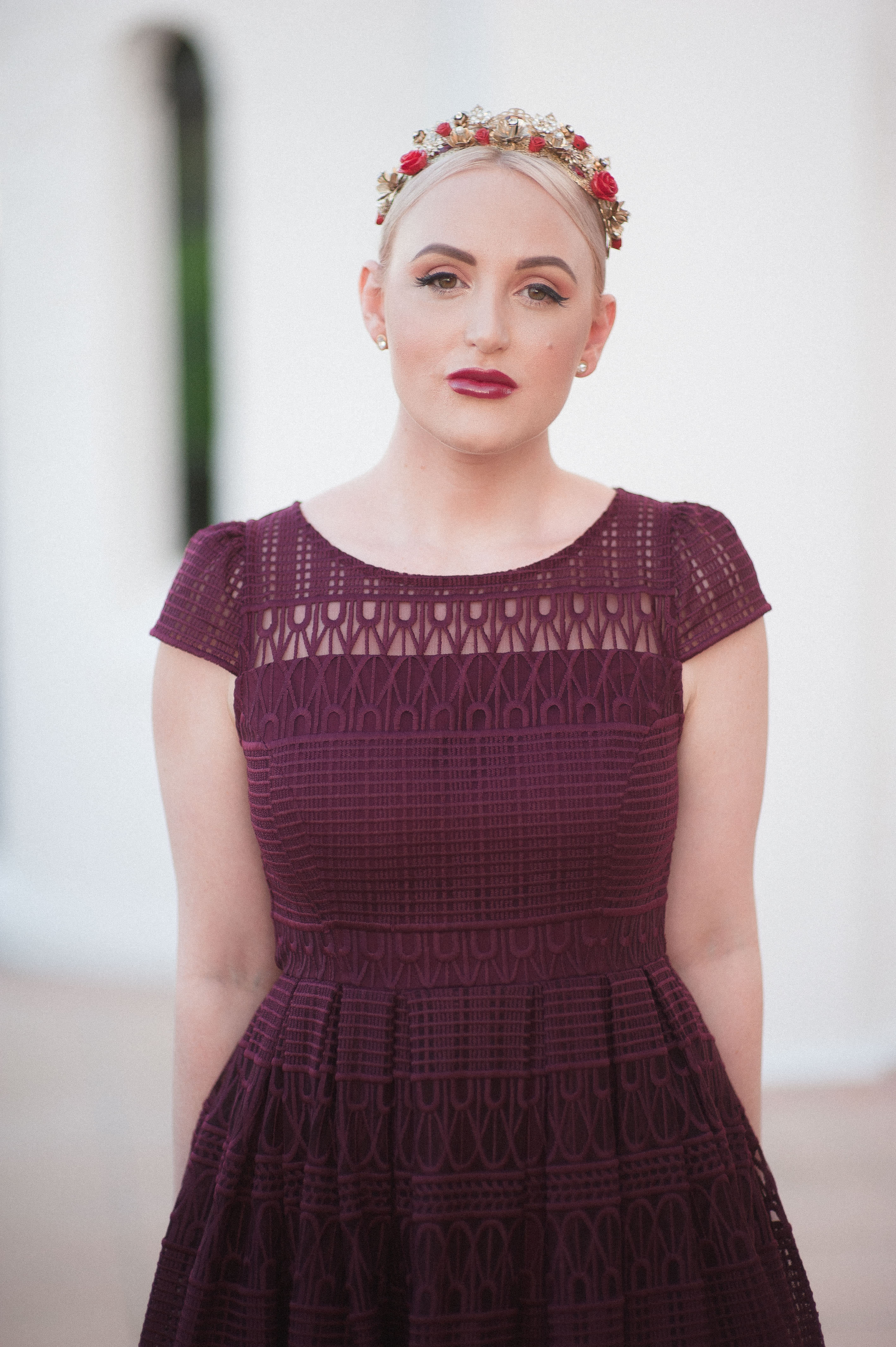 Review Dress (similar style here), Marilyn Van den Berg The Red Queen Crown, Sachi Shoes (similar style here).
It's impossible not to feel those queen vibes while wearing such a rich and opulent colour as this seductive wine shade. Branching out from their signature floral and feminine fabrics, Review are serving up a statement with this bold, geometric lace dress. Unsurprisingly this little piece sold like hotcakes and is no longer available to purchase (tear!) however there are some absolute gems amongst the new arrivals! 
SHOP THE POST:
Photography by Erin Smith Photography
Lead The Way, Flower Child!
Sunday, April 2nd, 2017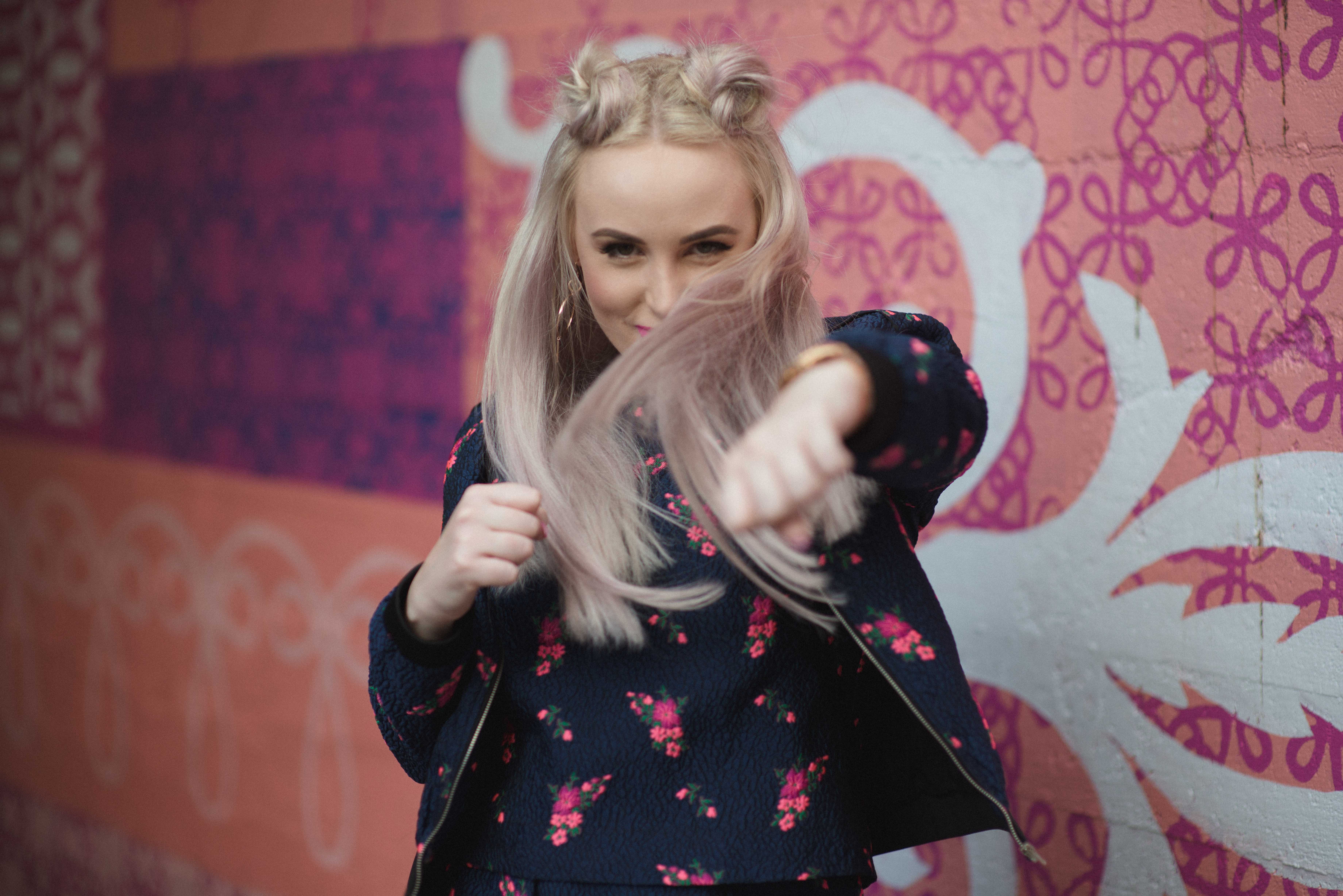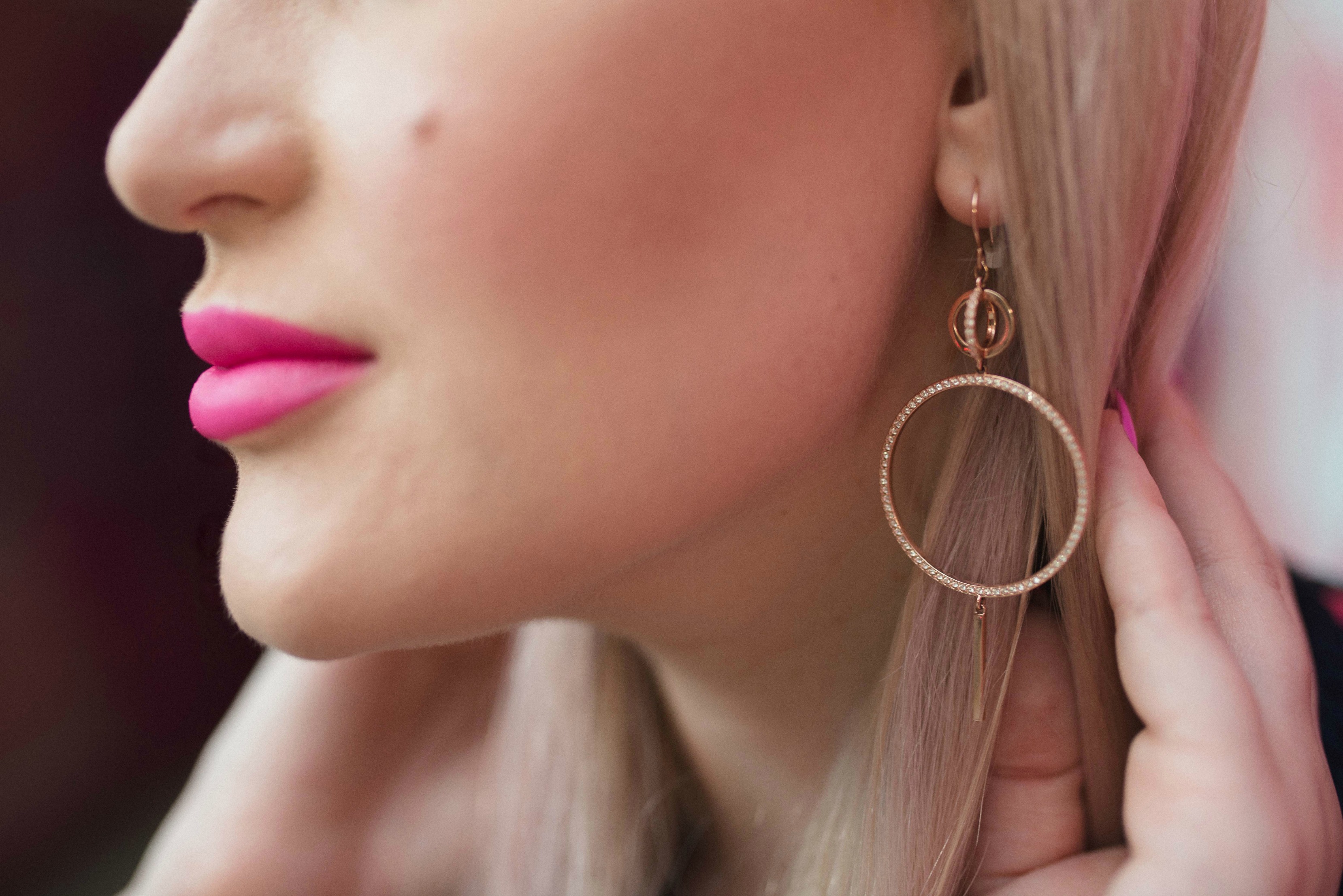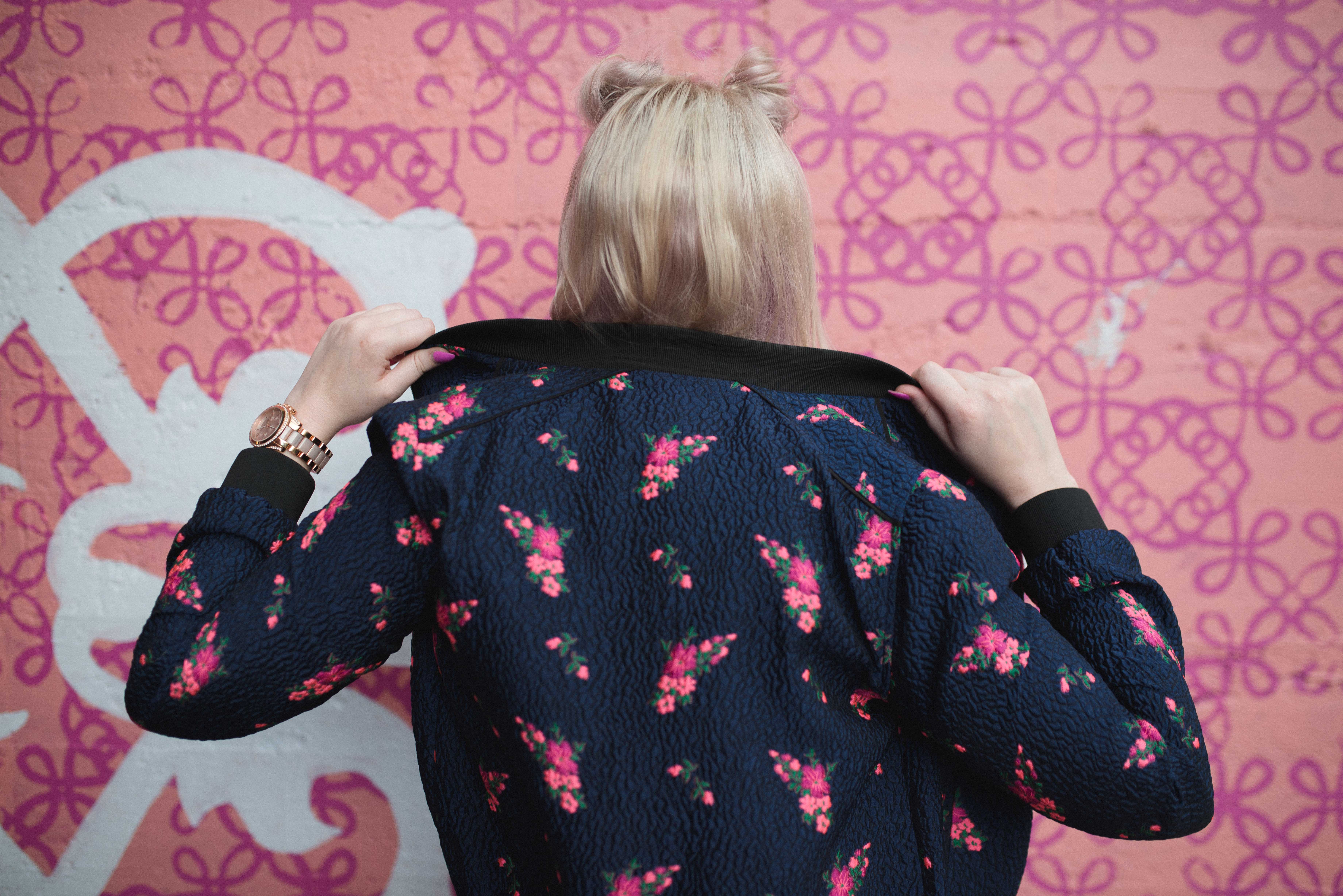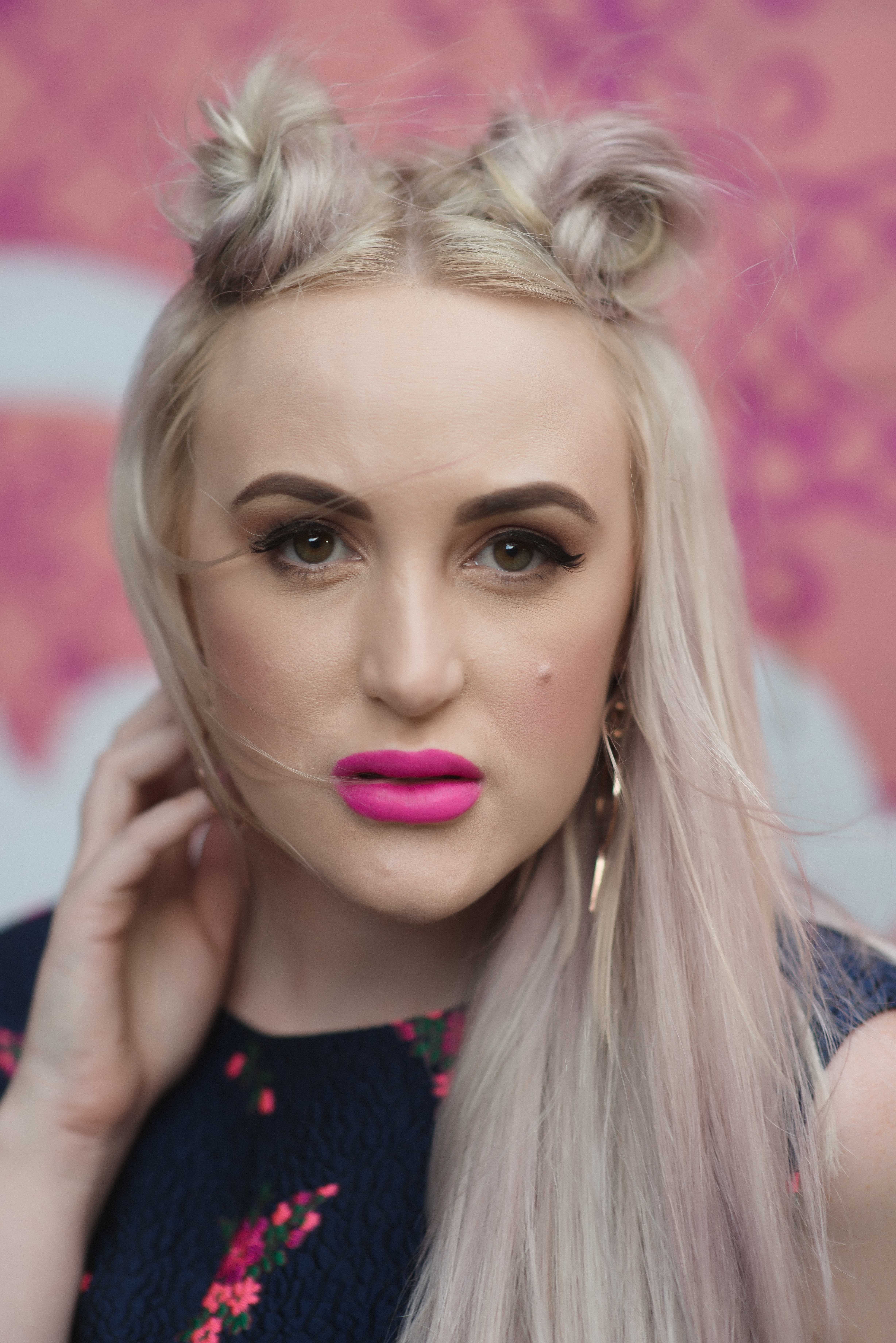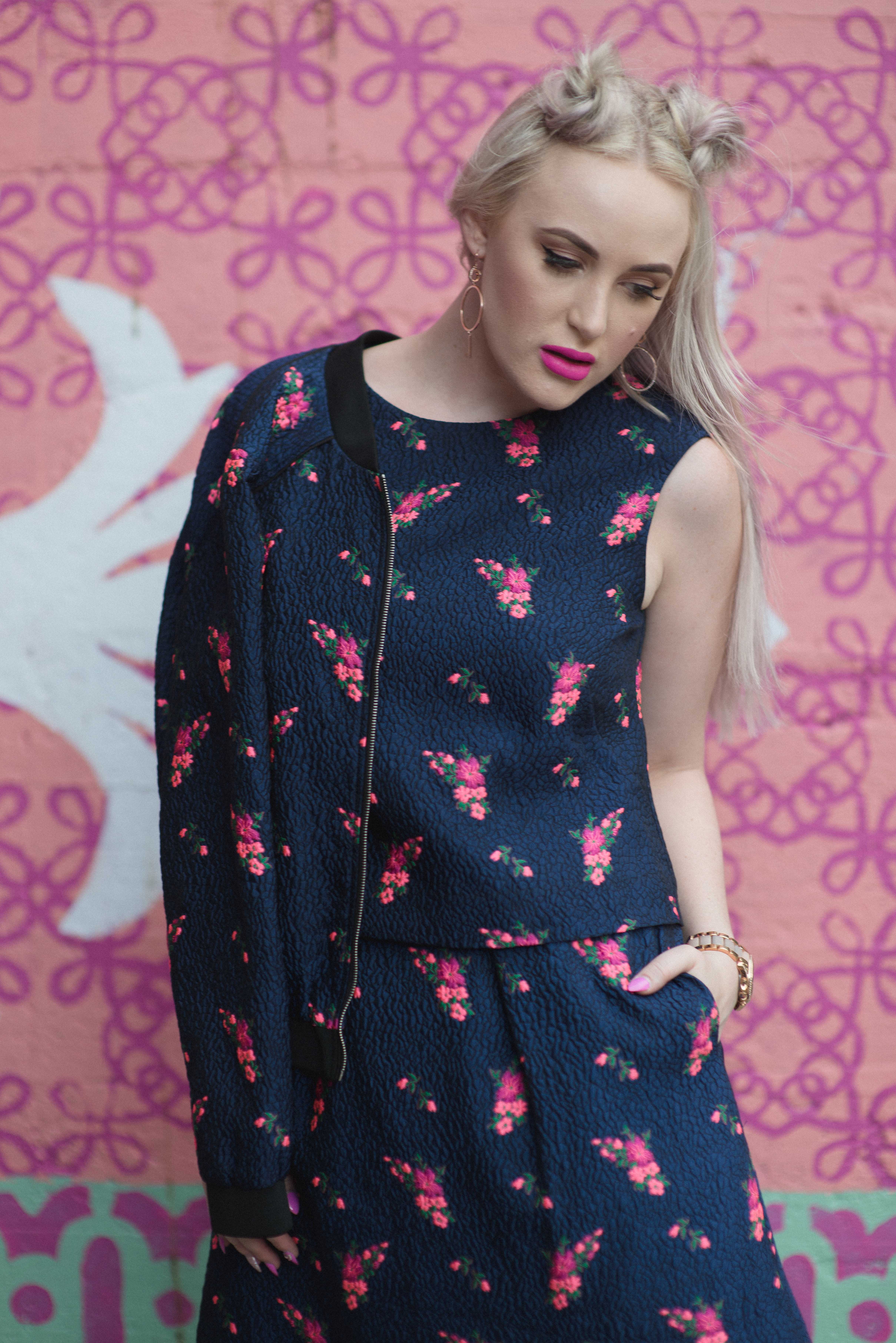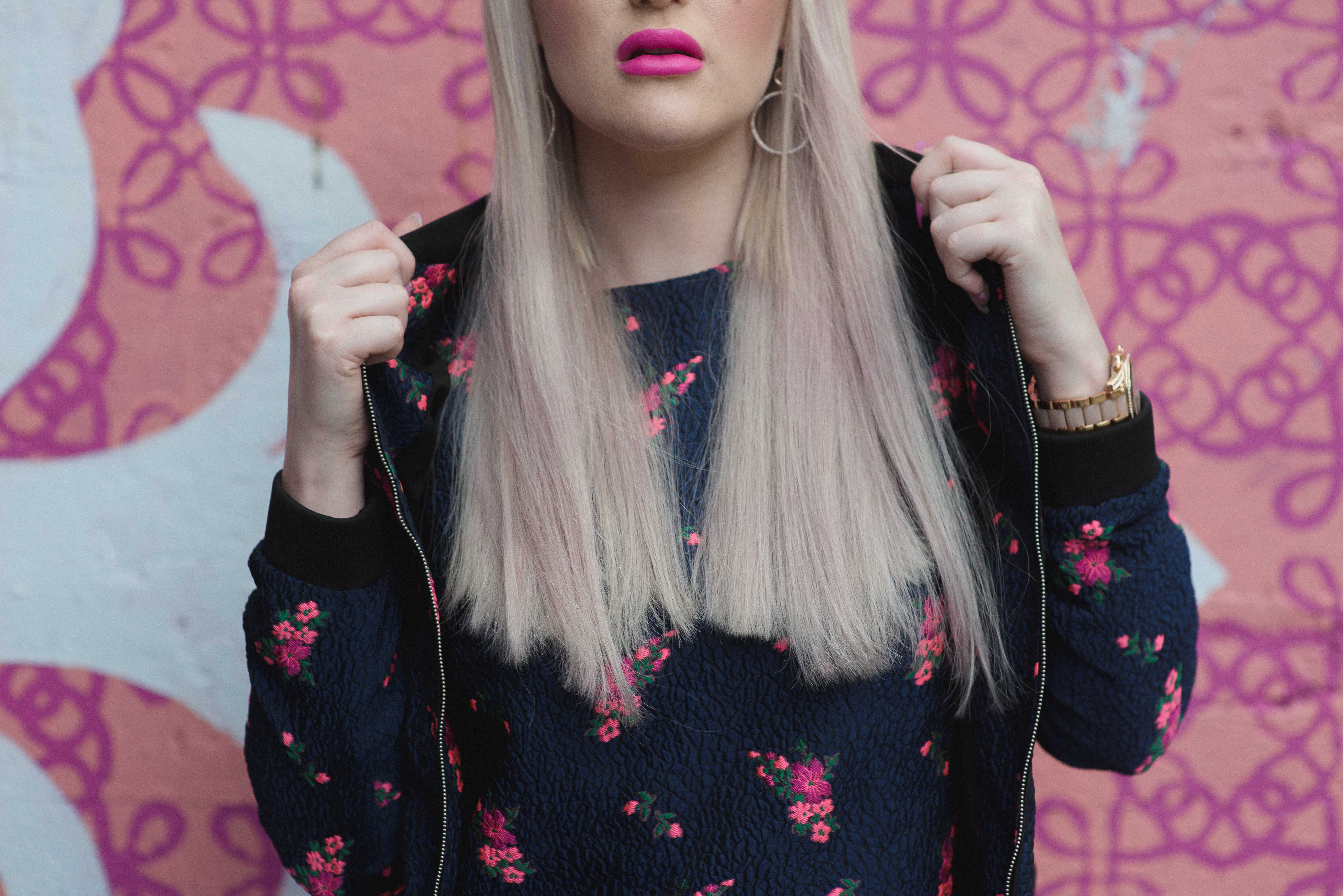 Marcs Madeline Floral Jacquard Top, Marcs Madeline Floral Jacquard Skirt, Marcs Madeline Floral Jacquard Bomber Jacket, Marcs Lead The Way Chain Strap Shoulder Bag, Nine West Sasha Heels, Swarovski Flash Pierced Earrings.
Oh Marcs – you sure know how to WOW with print! I instantly fell in love with this three piece floral jacquard ensemble and I'm sure you can see why. It's vibrant, playful and kind of hints on a 90's vibe with it's retro bomber jacket, neon and navy hues and embroidered floral design. While each piece looks fabulous styled individually, I like the bold statement created by styling together as a head-turning suit. I've always had a thing for matchy matchy outfits, check out this blast from the past post, highlighting my little tips and tricks for styling a matched set.
When it comes to beauty, I'm channelling barbie with a double bun hairstyle and a fuchsia pout – flirty, girly with a touch of quirky! I'm thinking of doing a tutorial on this hairstyle – if this is something you would like to learn, please comment below cuties!
Finally, I'm complimenting this ensemble with a touch of rose gold sparkle, seen with a twinkling pair of Swarovski earrings and pavé watch from Michael Kors. Simple and elegant accessories, to keep the attention on that gorgeous, matching floral suit.
I'd love to hear your thoughts on this look, please leave me a little love note in the comments! x
SHOP THE POST:
Photography by Erin Smith Photography
Hey Senorita!
Monday, March 27th, 2017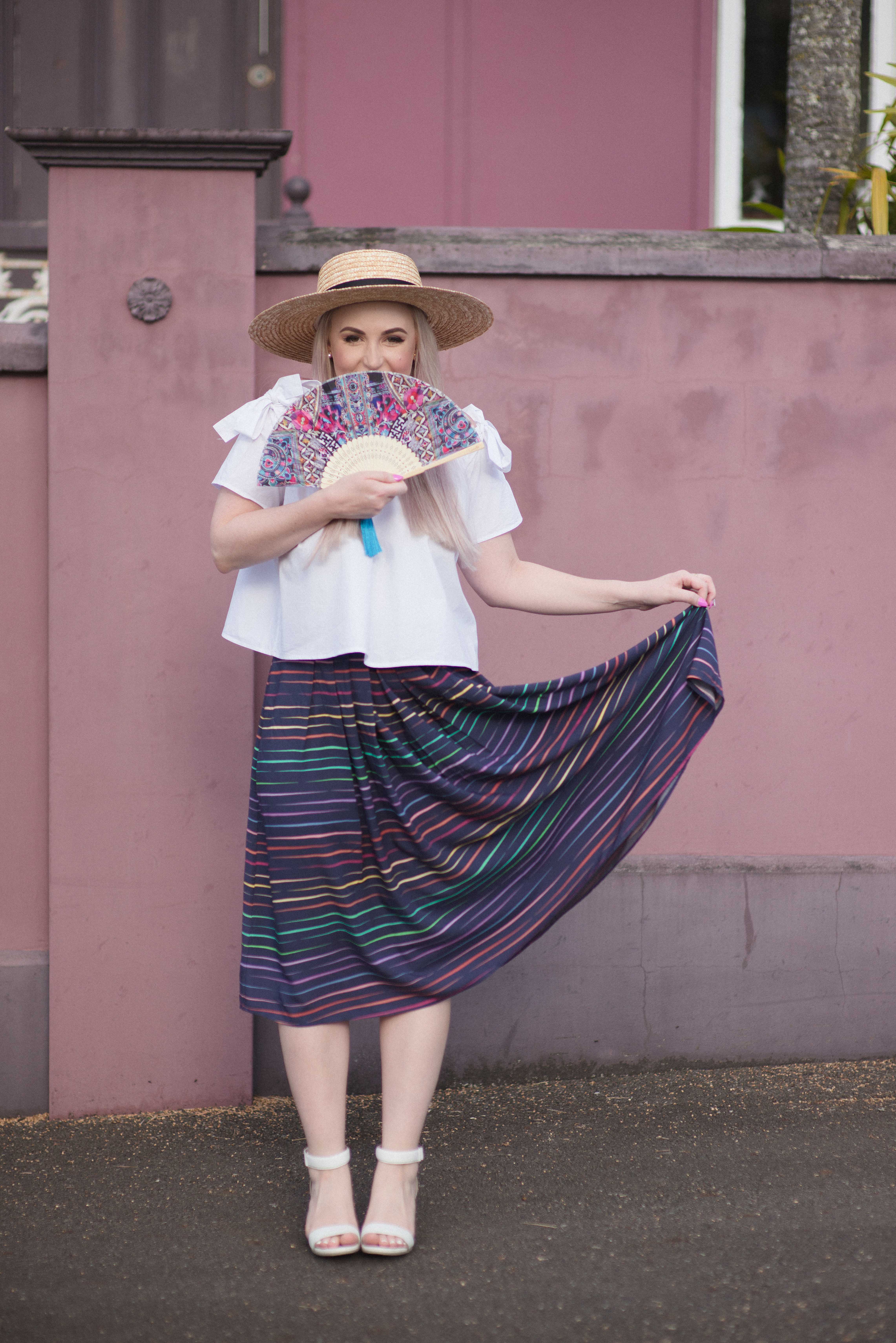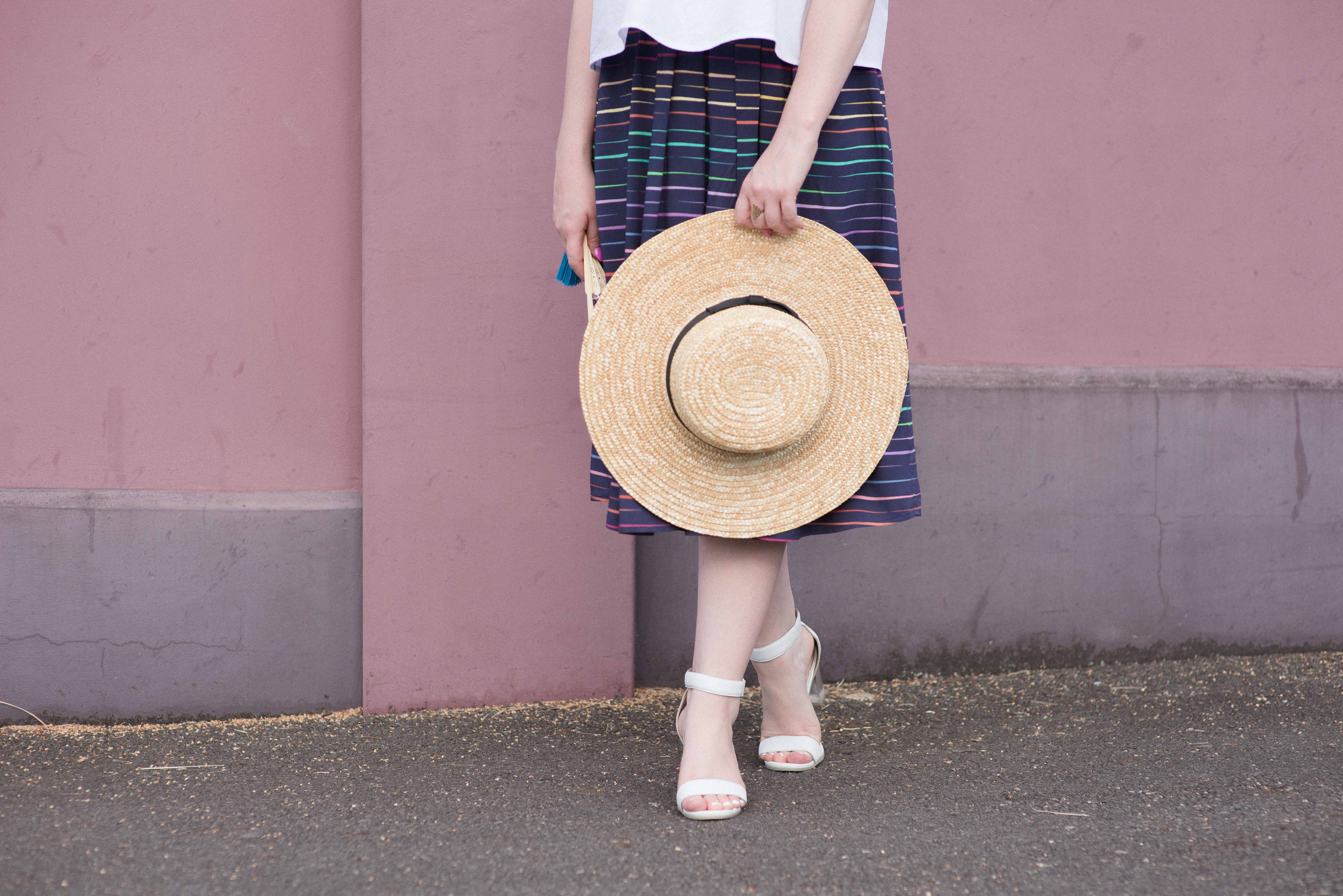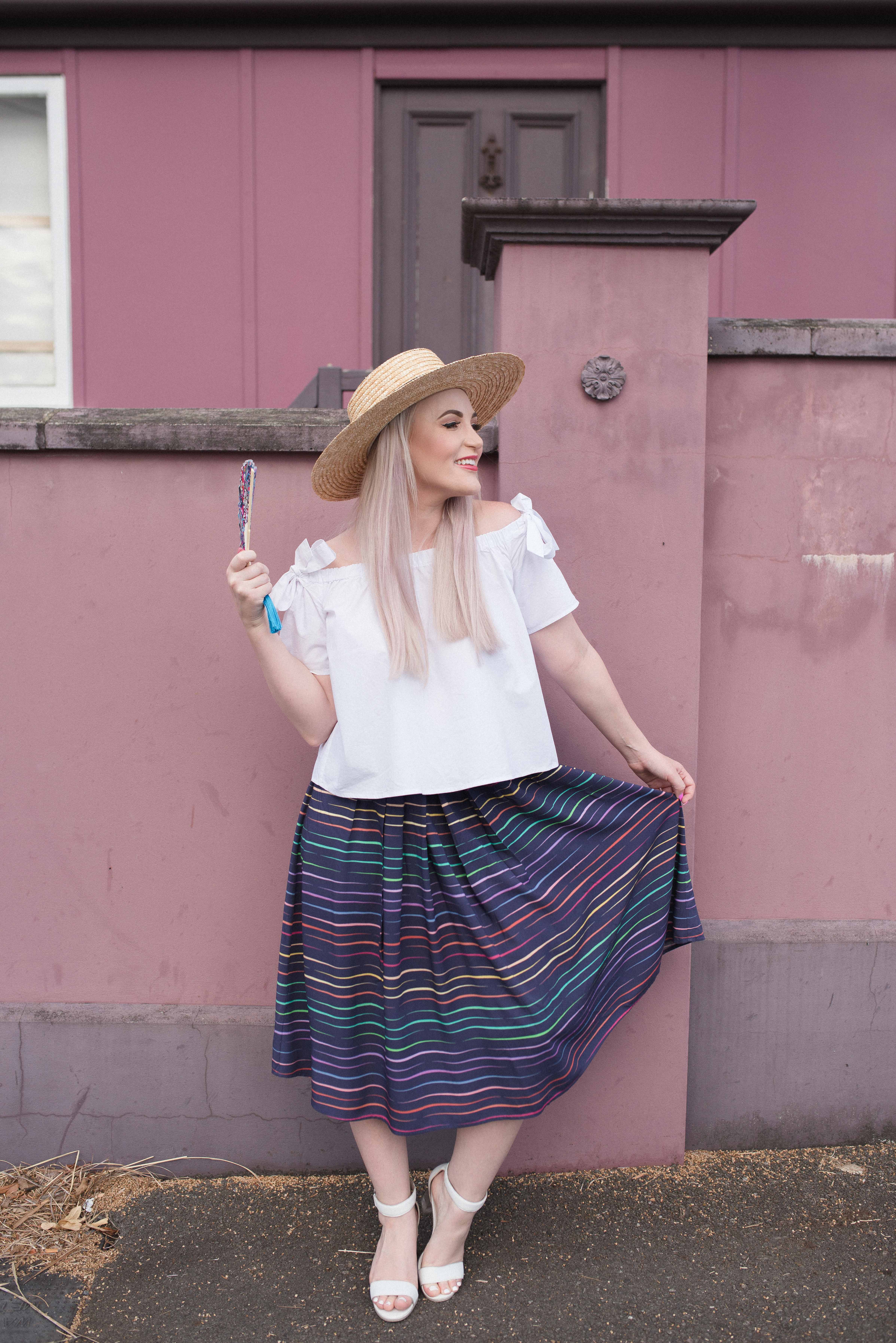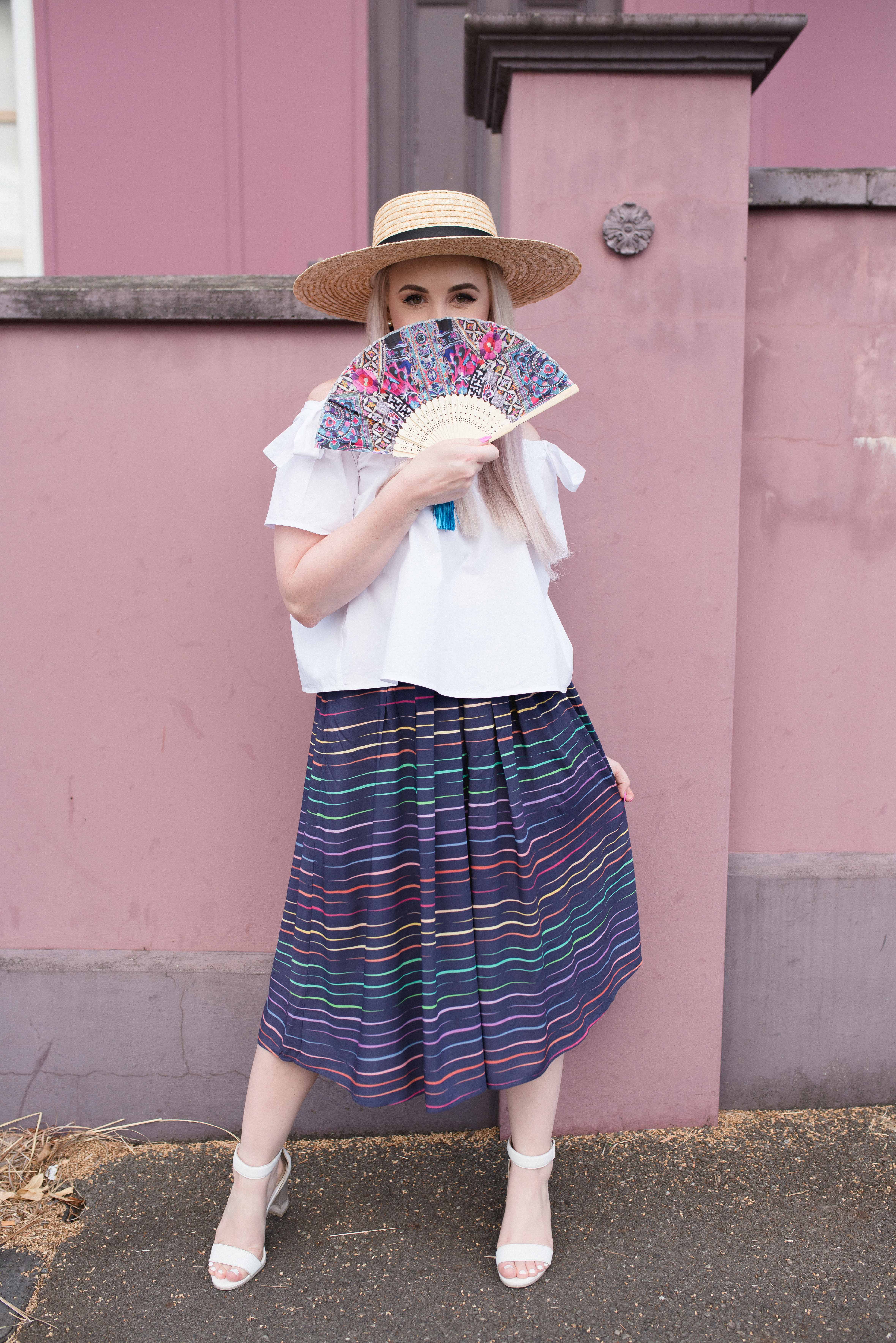 Marcs Rainbow Stripe Midi Skirt, Seed Tie Off Shoulder Top, Wittner Otto Heels, Lack Of Color Spencer Boater, Camilla Fan.
Feelin' the mexicola magic as I swirl around in this Marcs Rainbow Midi Skirt – a colourful little number sure to spice up your wardrobe in the best way! With super lightweight material, this pleated piece has gorgeous movement as you stride along the street in the sunshine. Did I mention this skirt is on sale? Check it out, along with other goodies in the Marcs Sale!
I'm pairing this piece with a crisp, shoulder-baring blouse from Seed. This top has super cute detail seen in its shoulder ties, floaty short sleeves and swing hem. Love this piece as much as I do? It's your lucky day, because it's on sale too! What. A. Steal! Spoil yourself and snap it up here. Happy Shopping!
SHOP THE POST:
Photography by Erin Smith Photography
Girl Interrupted in C/MEO Collective
Monday, March 20th, 2017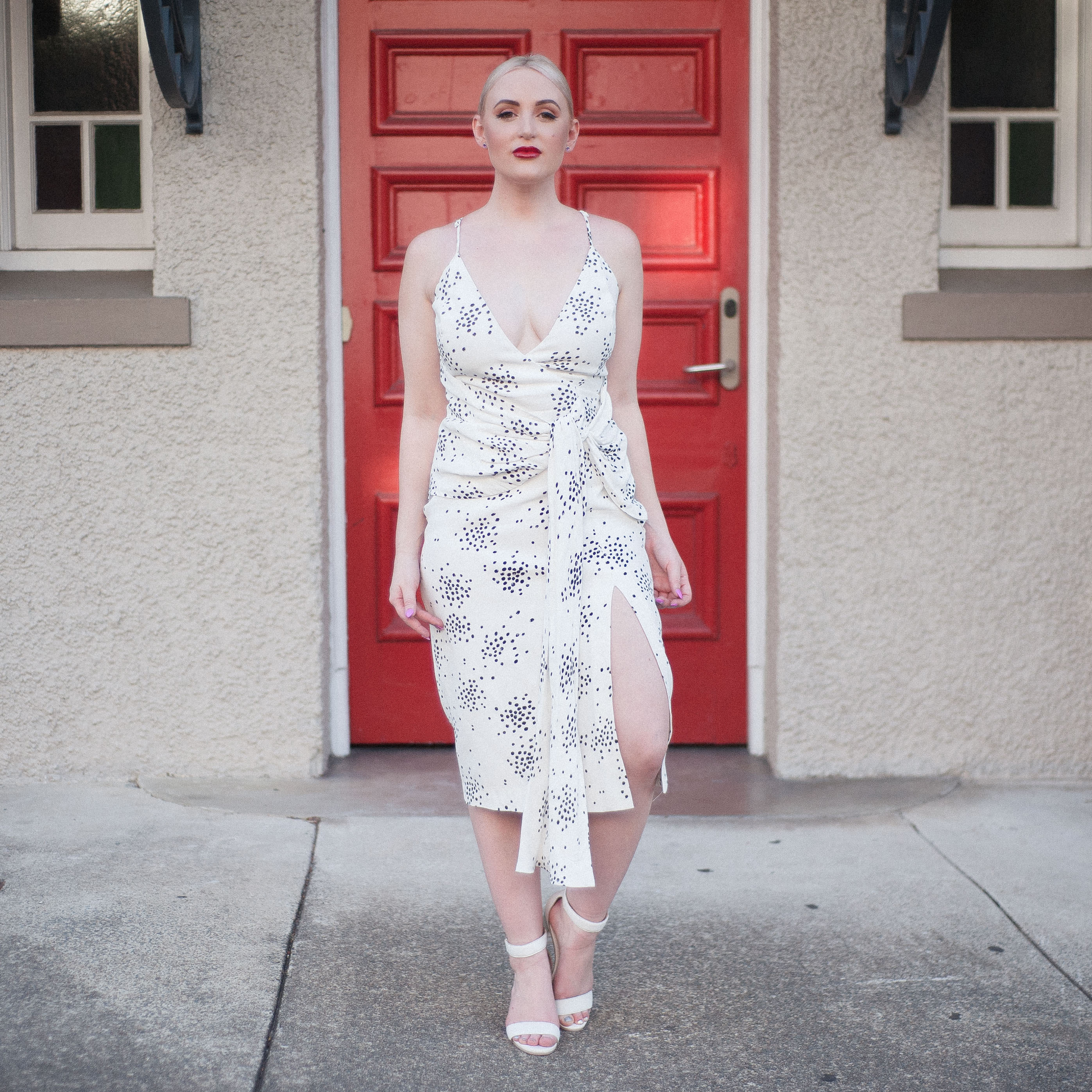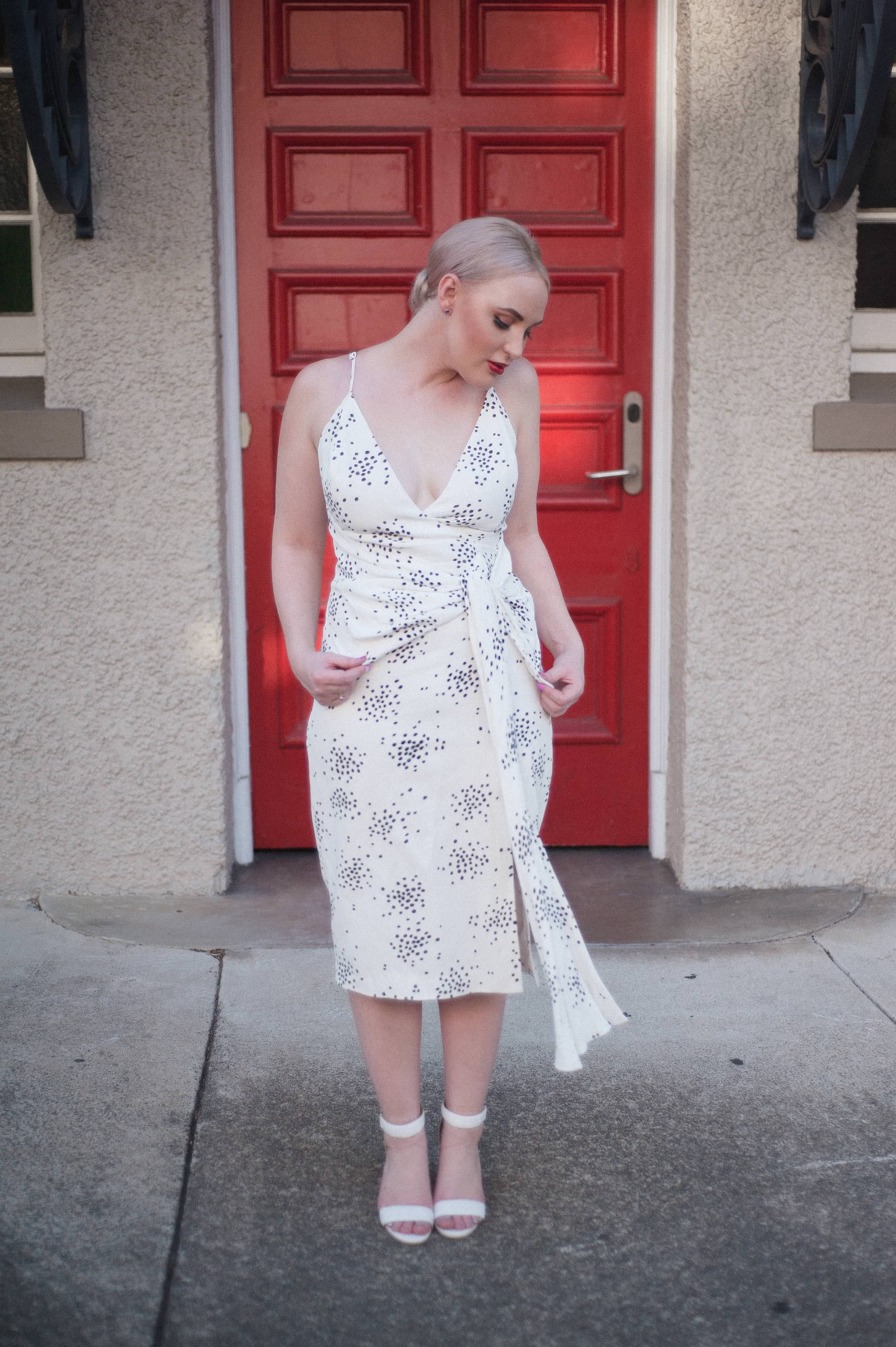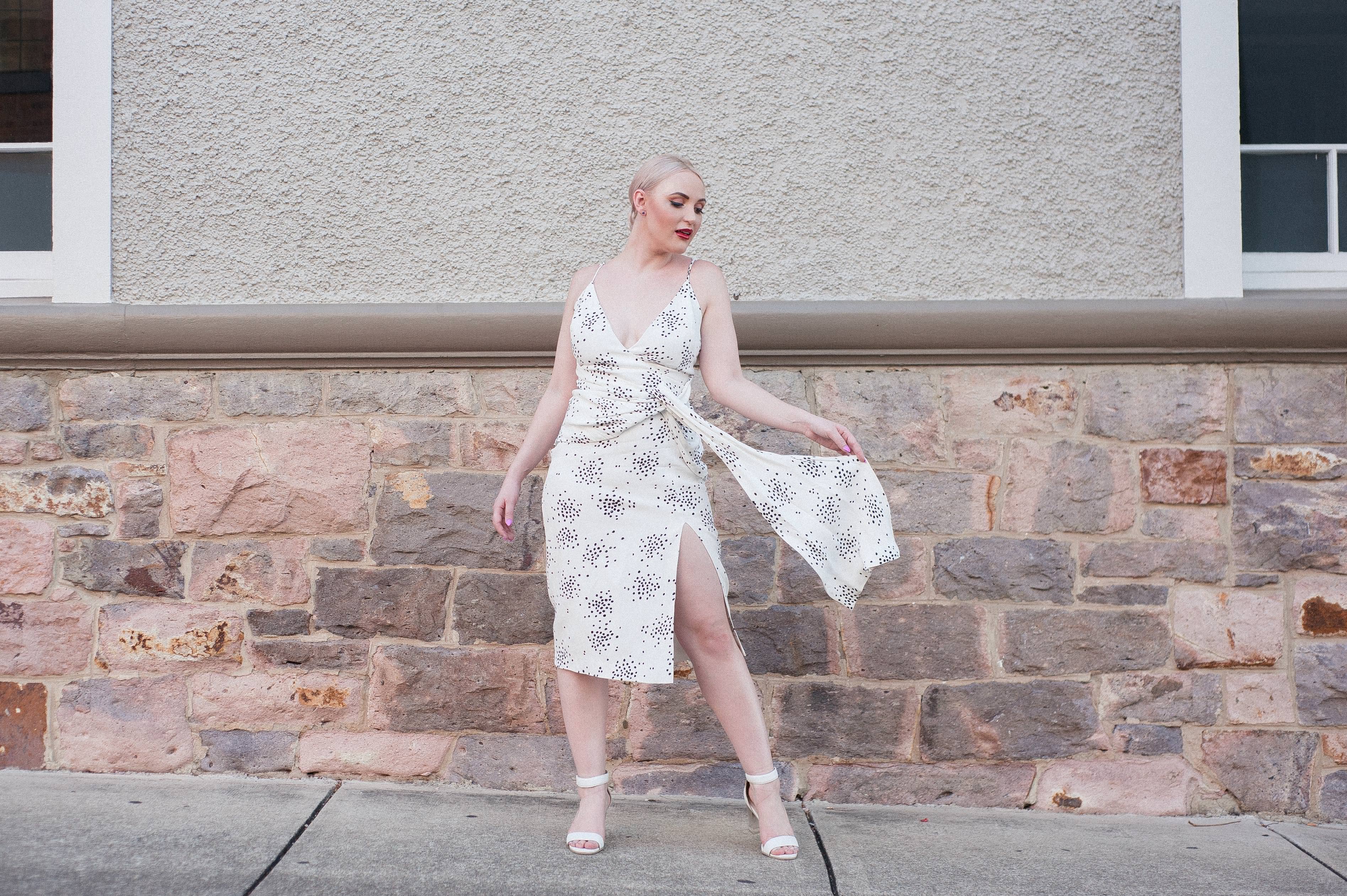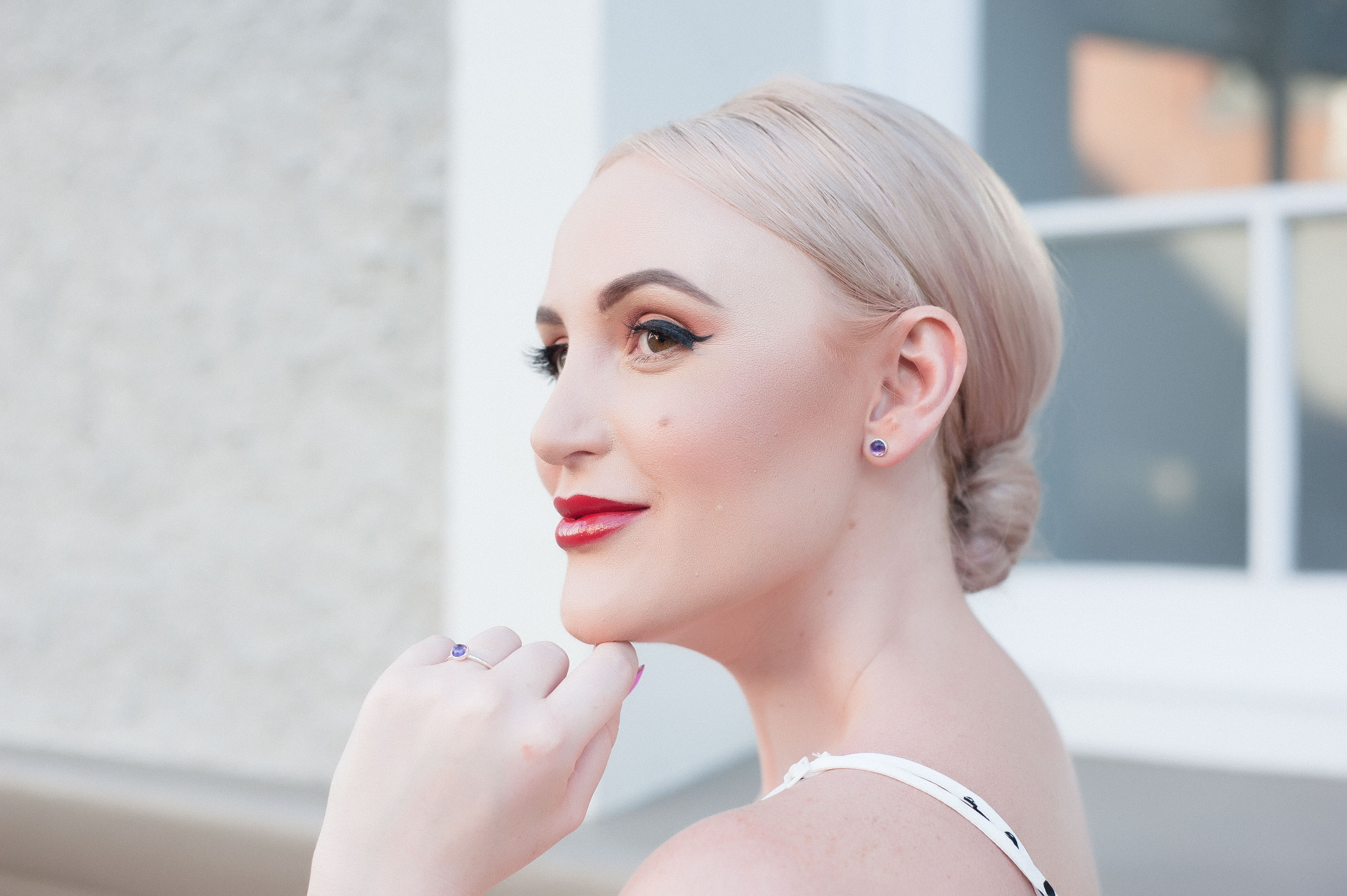 C/MEO Collective Interrupt Dress, Wittner Otto Heels, Pandora February Droplet Ring, Pandora February Droplet Earrings.
It's not often I find myself in a midi length dress, mostly due to the awkward length on my petite 163cm frame, however this C/MEO Collective frock is my current go-to! I absolutely love the detail seen in this slip dress, from the drapey structure, to the gathered waist tie. Of course, it's only necessary to pop that leg like Angelina Jolie when embracing such a fabulous side front split as this. #WERKITGIRL!
There's something very fresh about the monochromatic, confetti print and yet it's versatile enough to style as a transeasonal piece, teamed with a pair of ankle boots and layered with a leather jacket. But for today, I'm strolling along in a pair of cute heels and a bold red lippy, because Mondays need a side of glam!
SHOP THE POST:
Photography by Erin Smith Photography
---