Lace, Lilac Coats & Queen Status
Monday, June 19th, 2017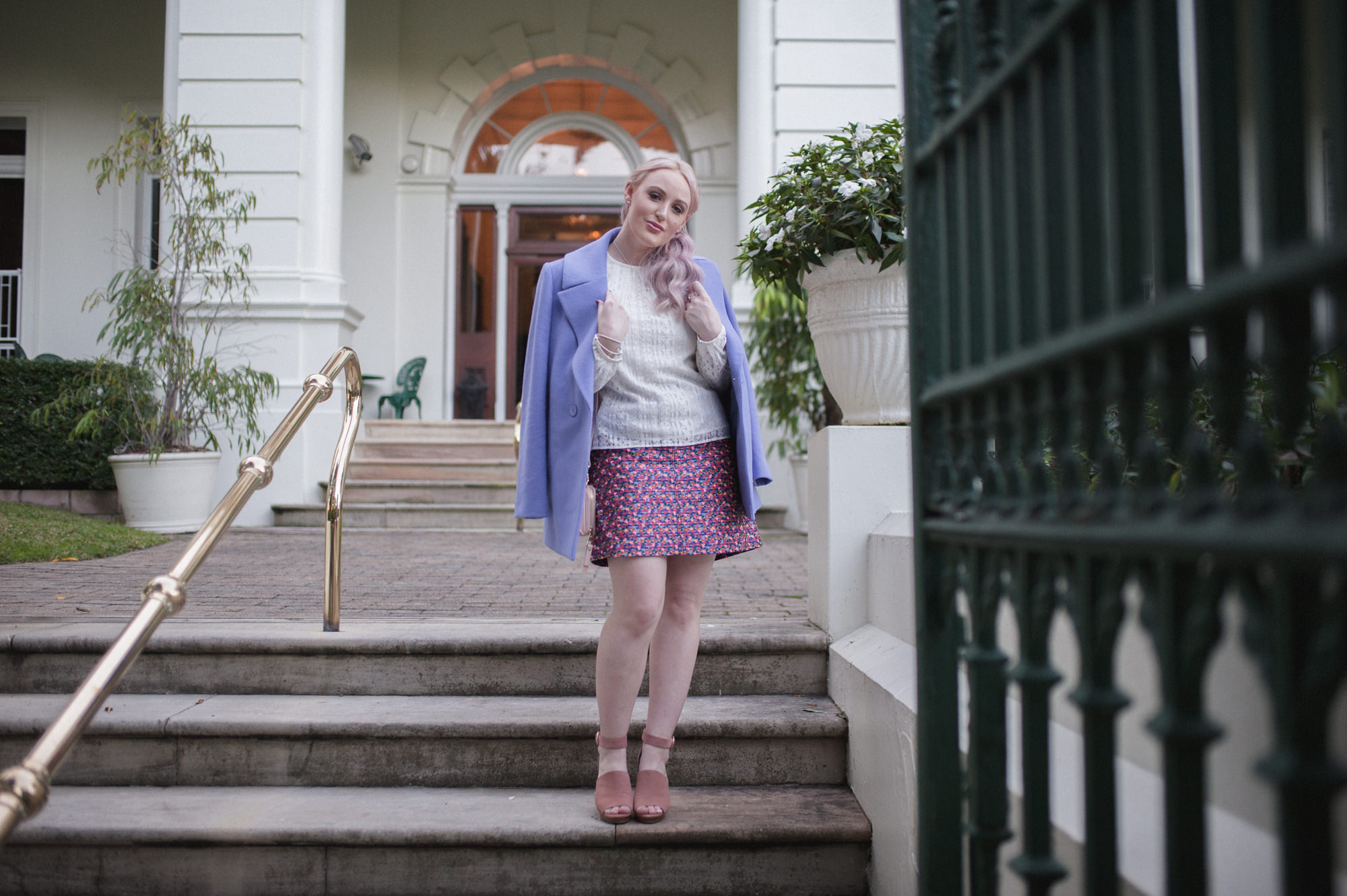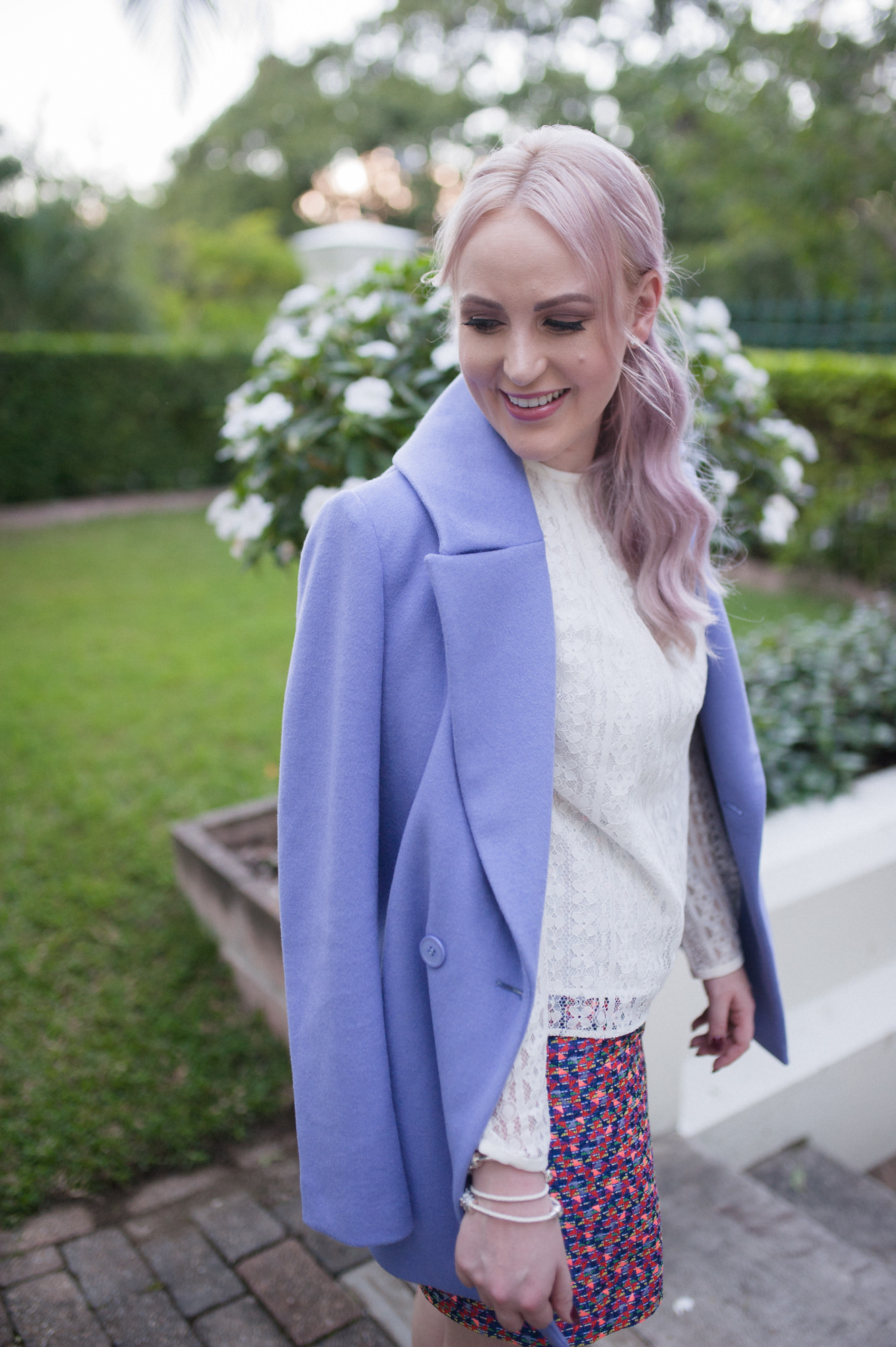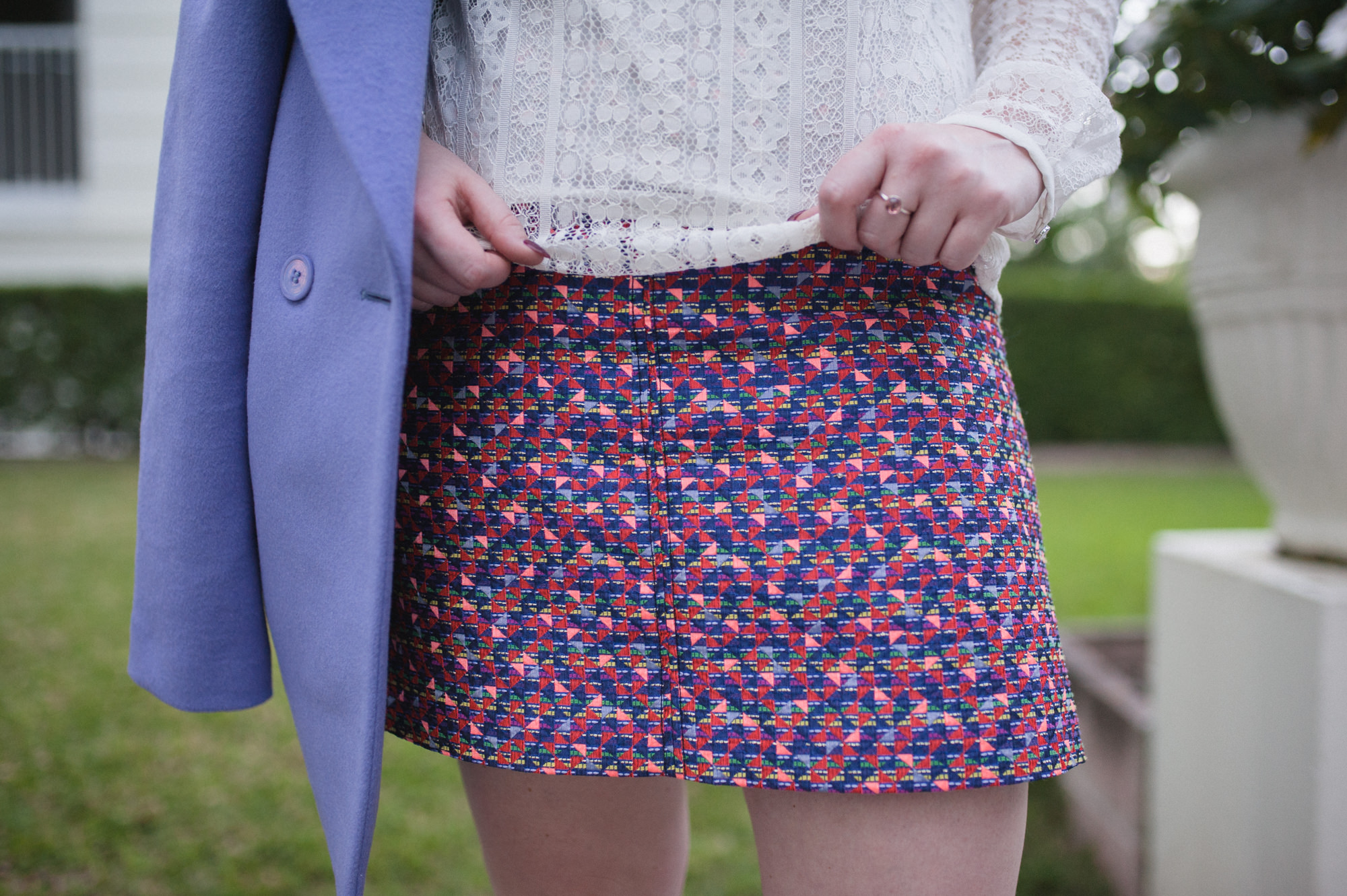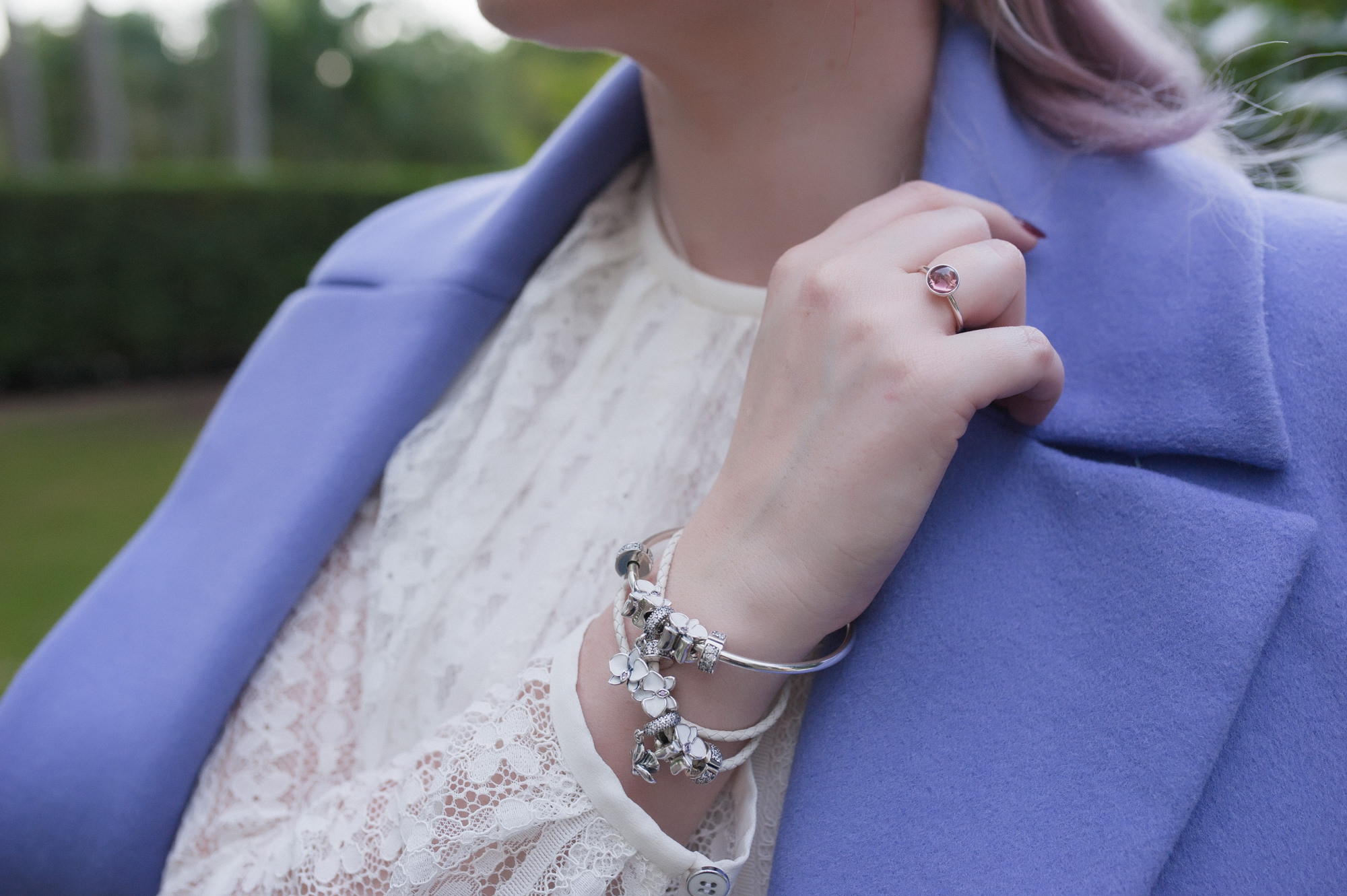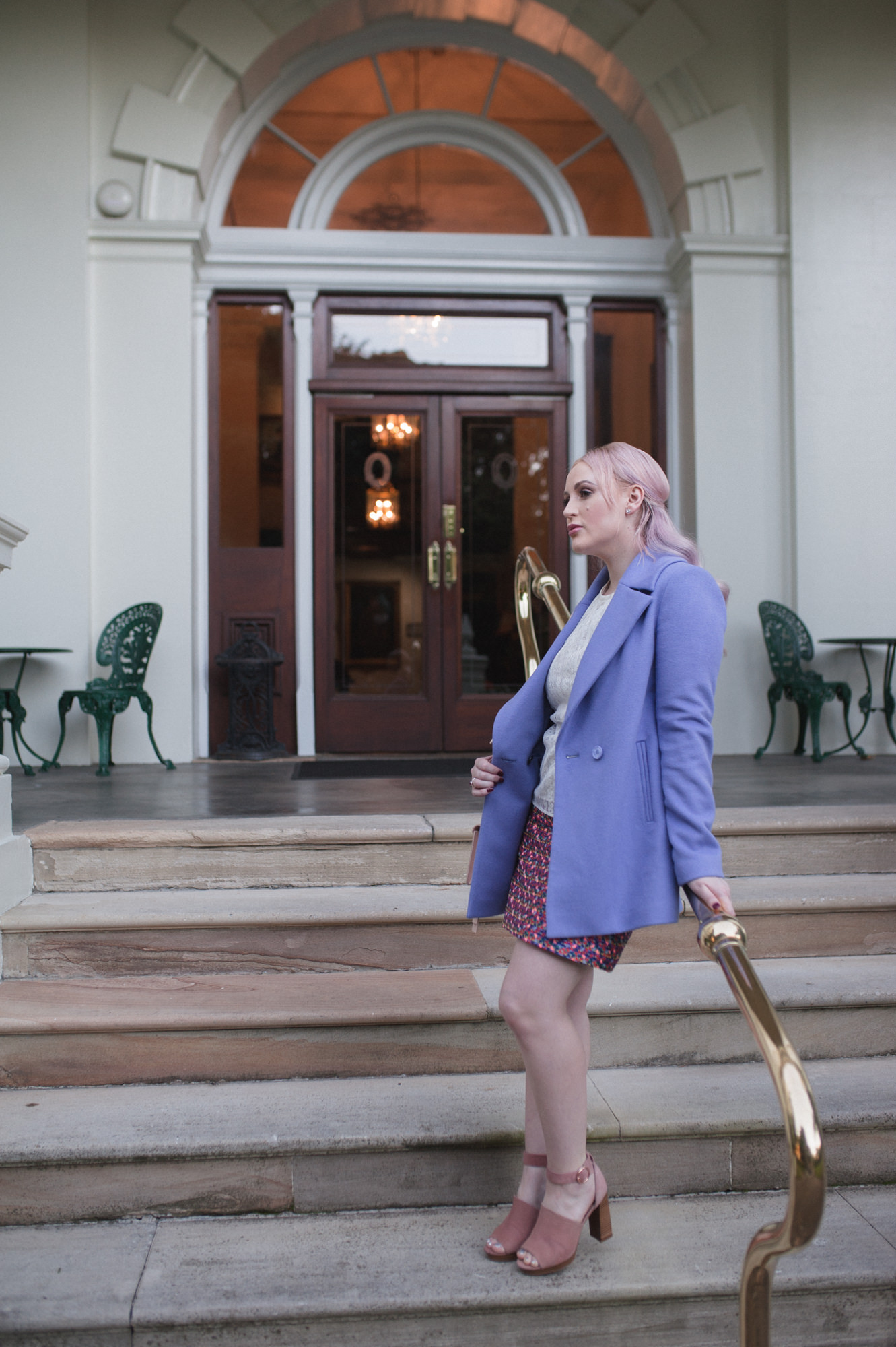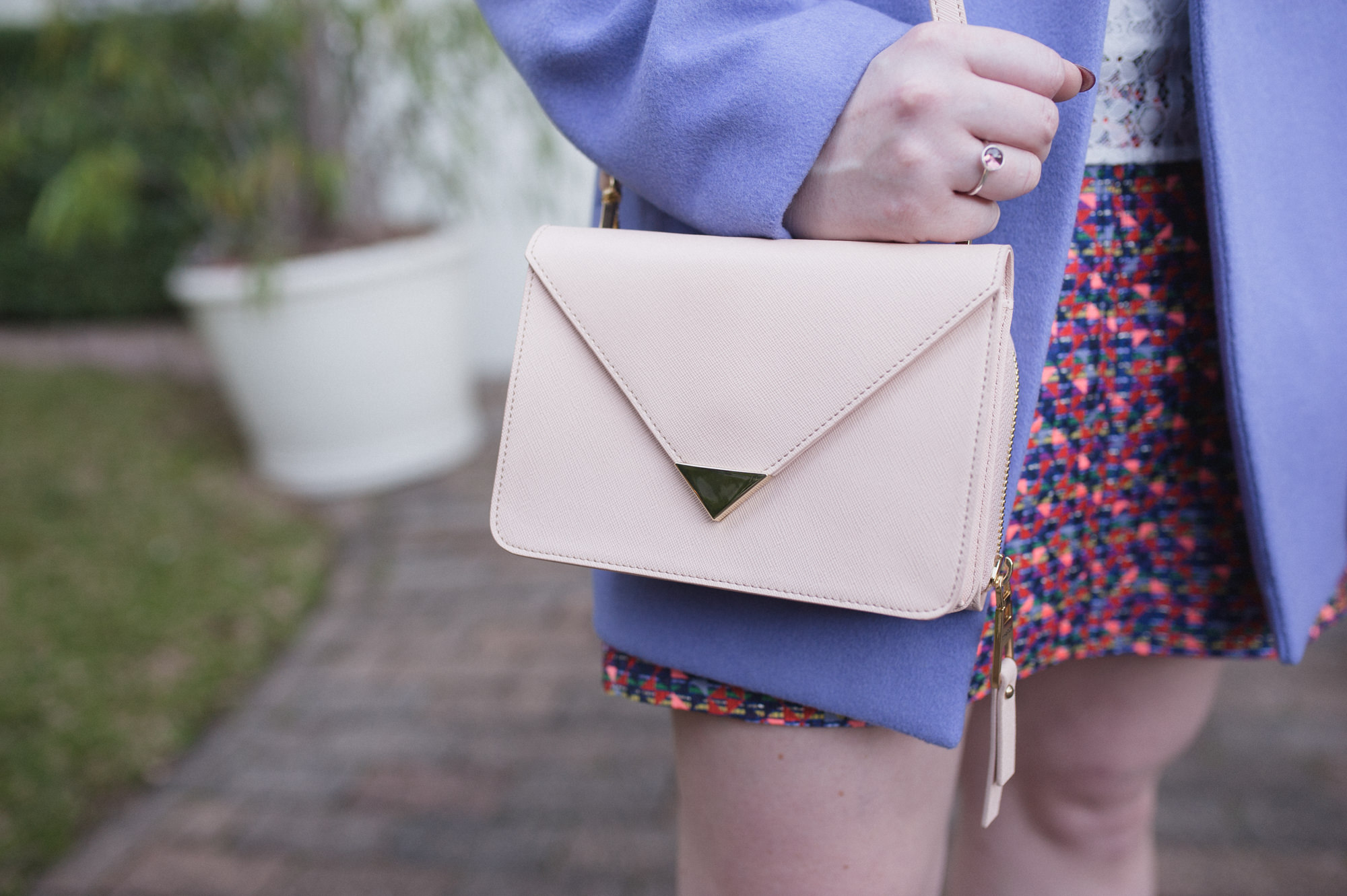 Marcs Nicole Long Sleeve Lace Top, Marcs Triangle Jacquard A-Line Skirt, Marcs Coat, Skin Footwear Bloodstone Blush Heels, Pandora White Orchid Necklace & Earrings, Pandora Ivory White Moments Double Woven Leather Bracelet.
There's a little prep in my step as I flaunt my new Marcs ensemble, a feminine blouse and skirt combination, reminiscent of Blair Waldorf. The only thing missing is a monogrammed BW headband and of course, a Chuck Bass substitute.
The first thing I really fell in love with when styling this little outfit, was the intricate lace detailing seen in this feminine blouse. It also sits beautifully on, allowing for effortless layering on those crisp winter mornings. I'm teaming this piece with a classic A-line skirt, in a playful geometric print. Time and time again I'm reminded just how much Marcs nail their abstract, vibrant and sometimes quirky prints.
The real head turning detail from this look is this darling lilac trench coat (again Marcs). Believe me when I say that this piece is the comfiest, warmest coat that I have slipped on. I also love how this piece falls gracefully, allowing me to sling it over my shoulder for that nonchalant preppy vibe. I'm sure Blair would approve.
SHOP THE POST:
http://rstyle.me/n/cpi77vvedn
Blurred Lines
Monday, June 5th, 2017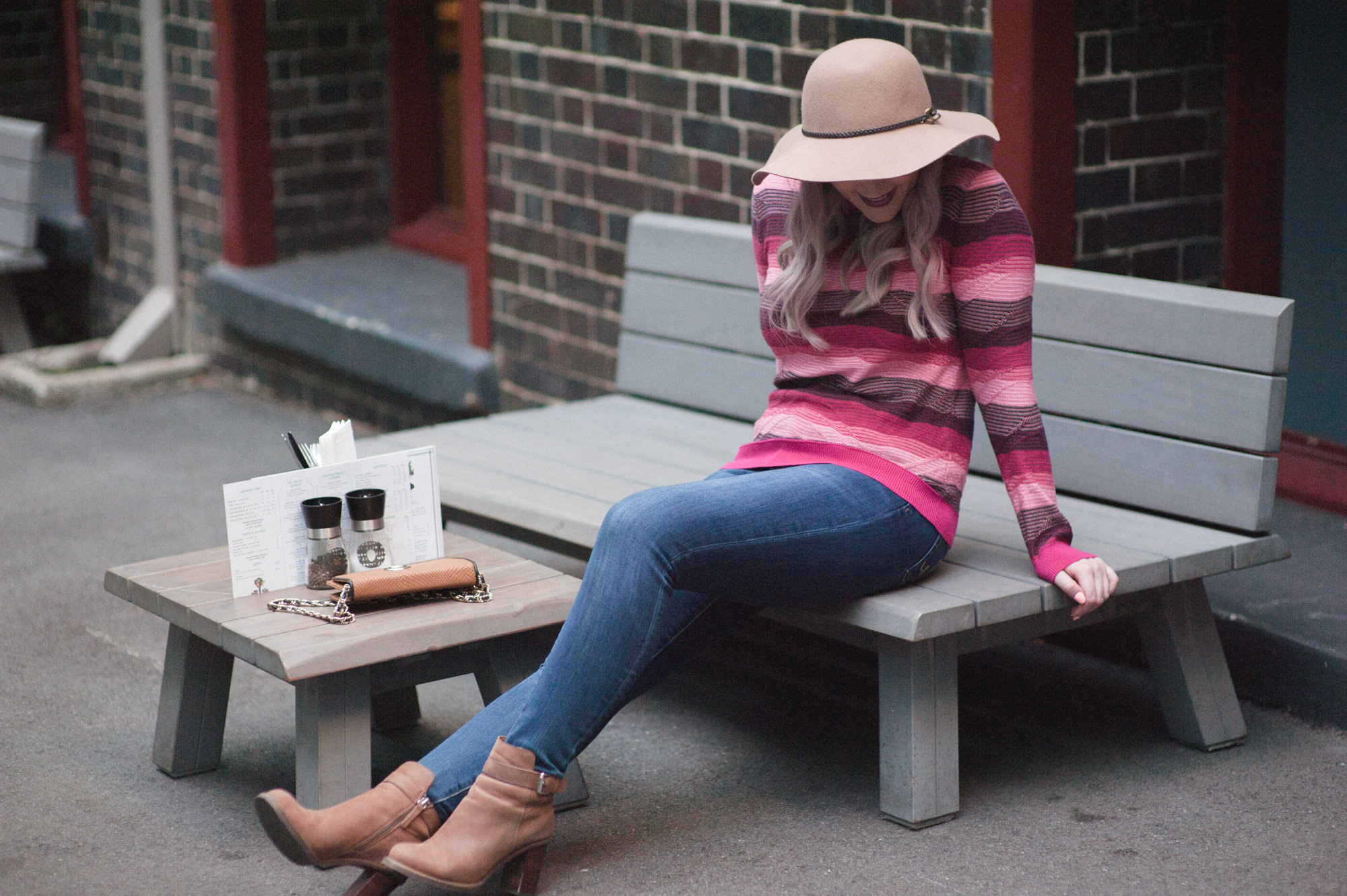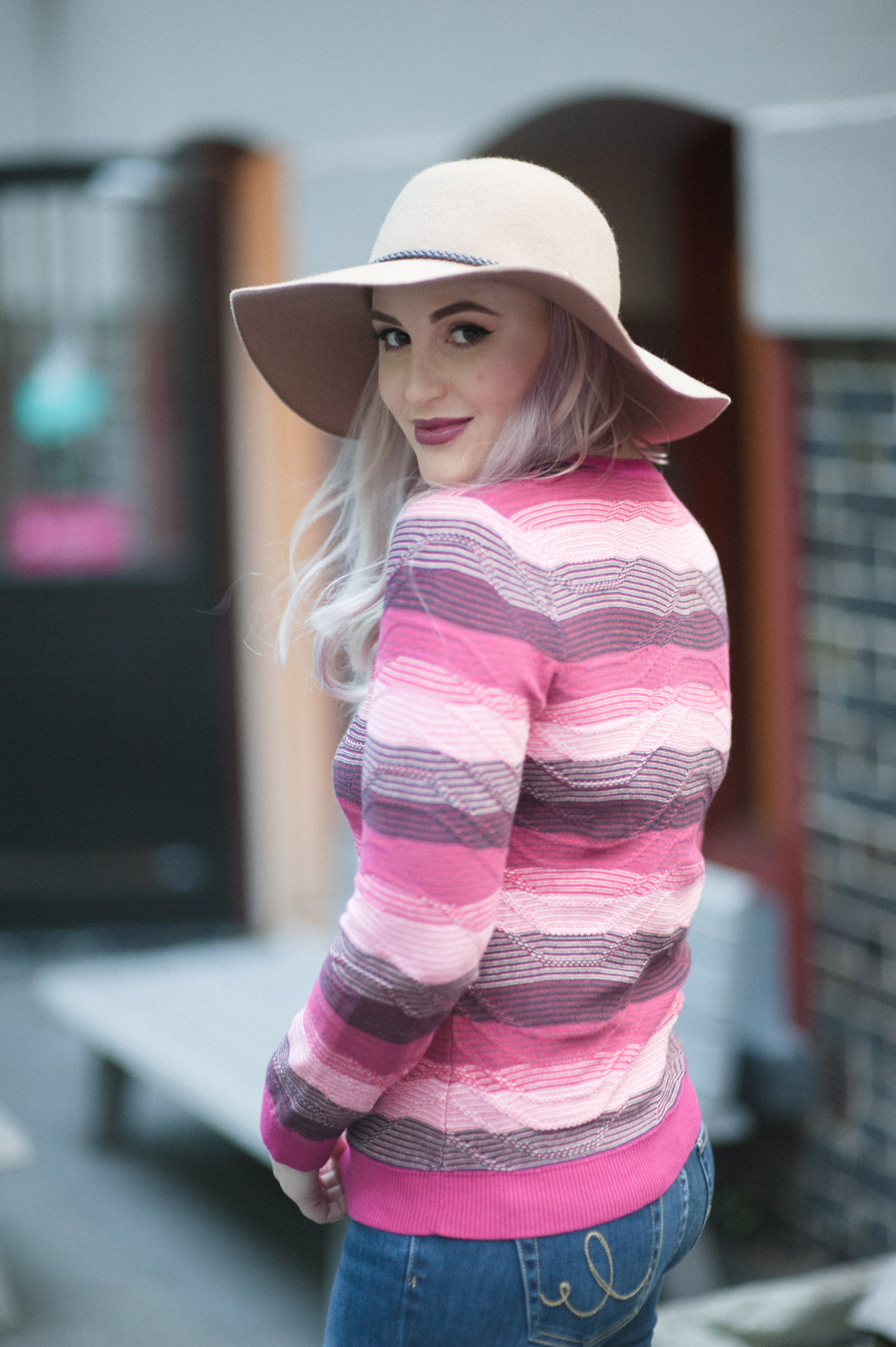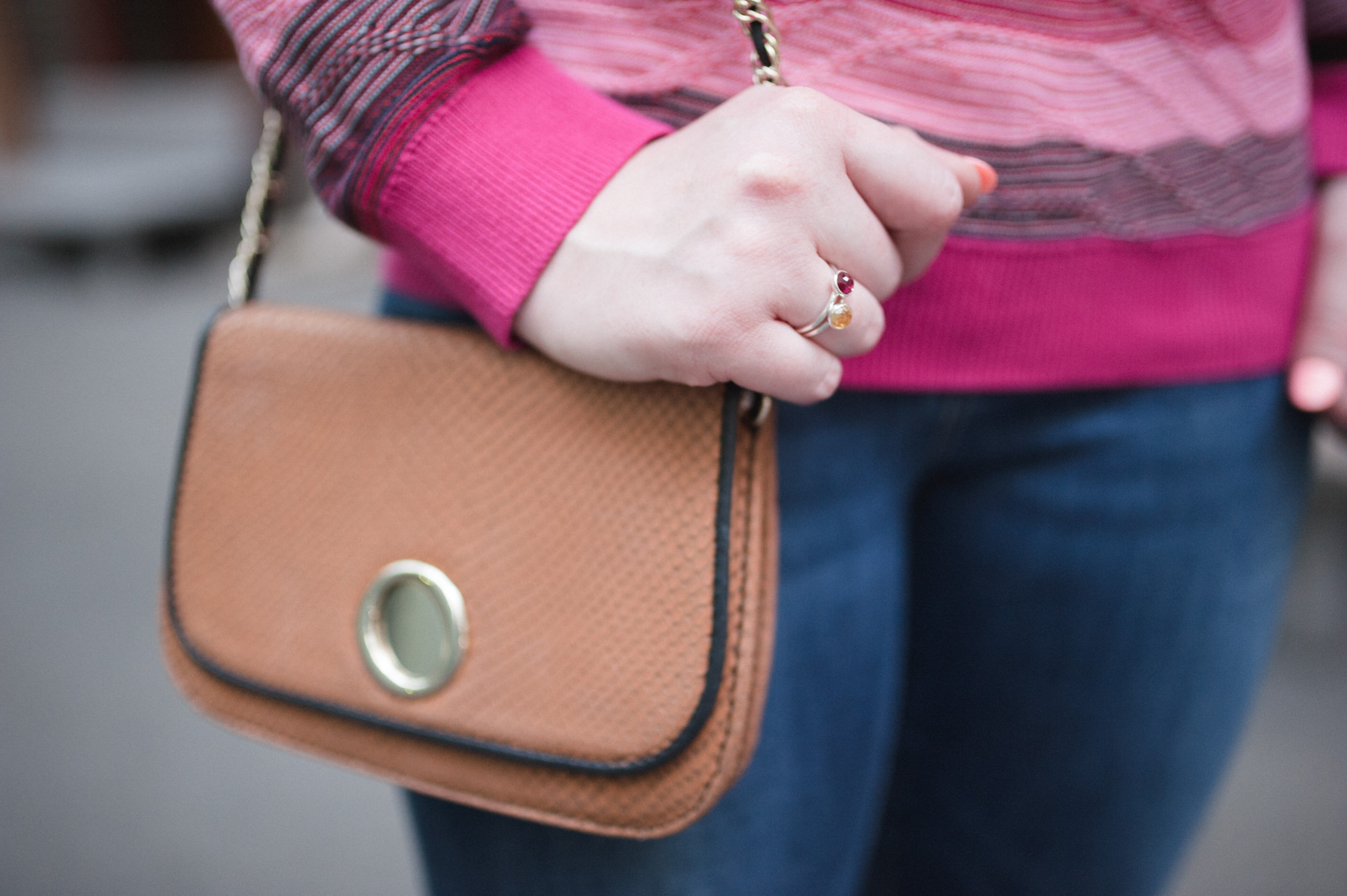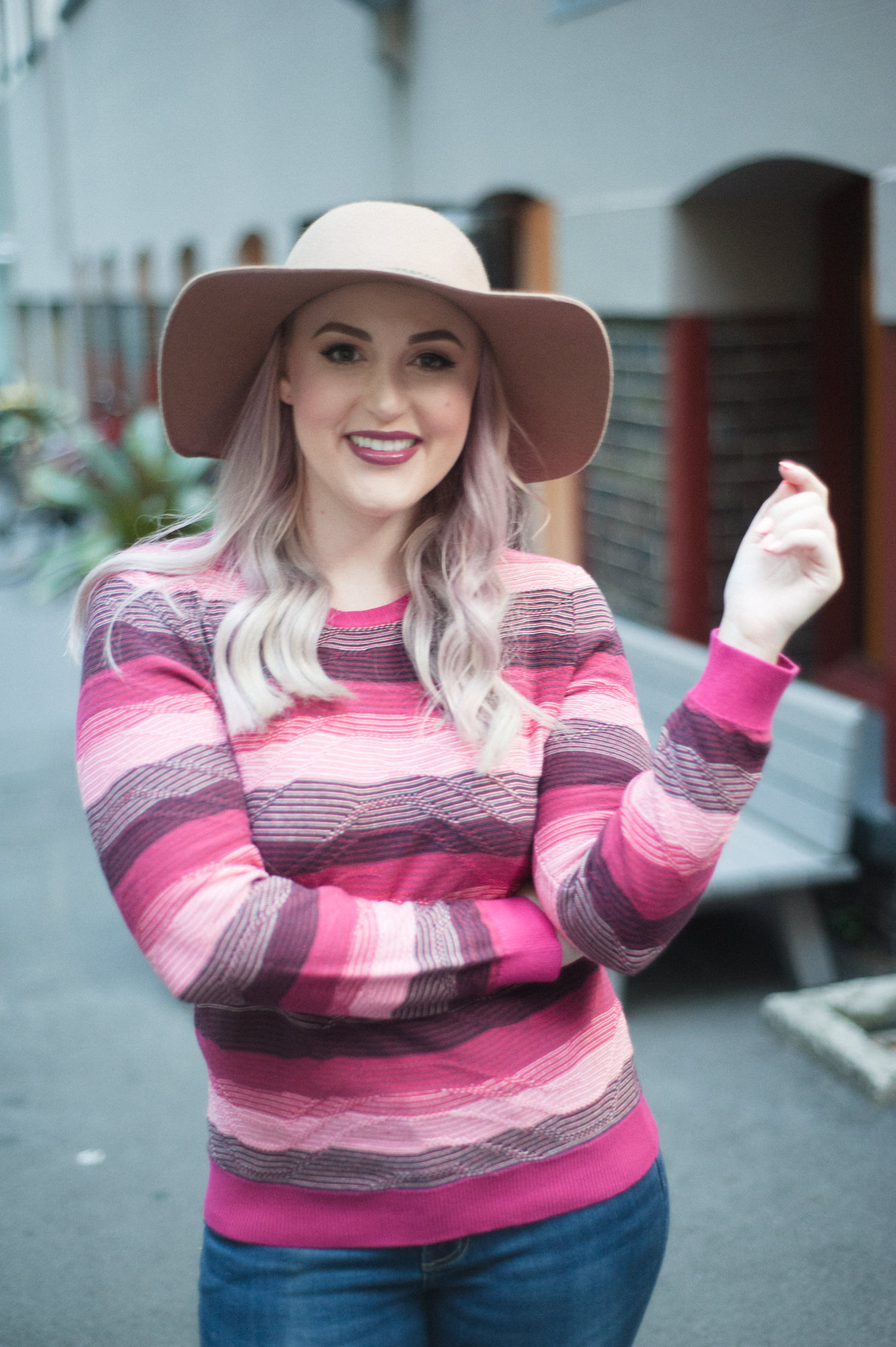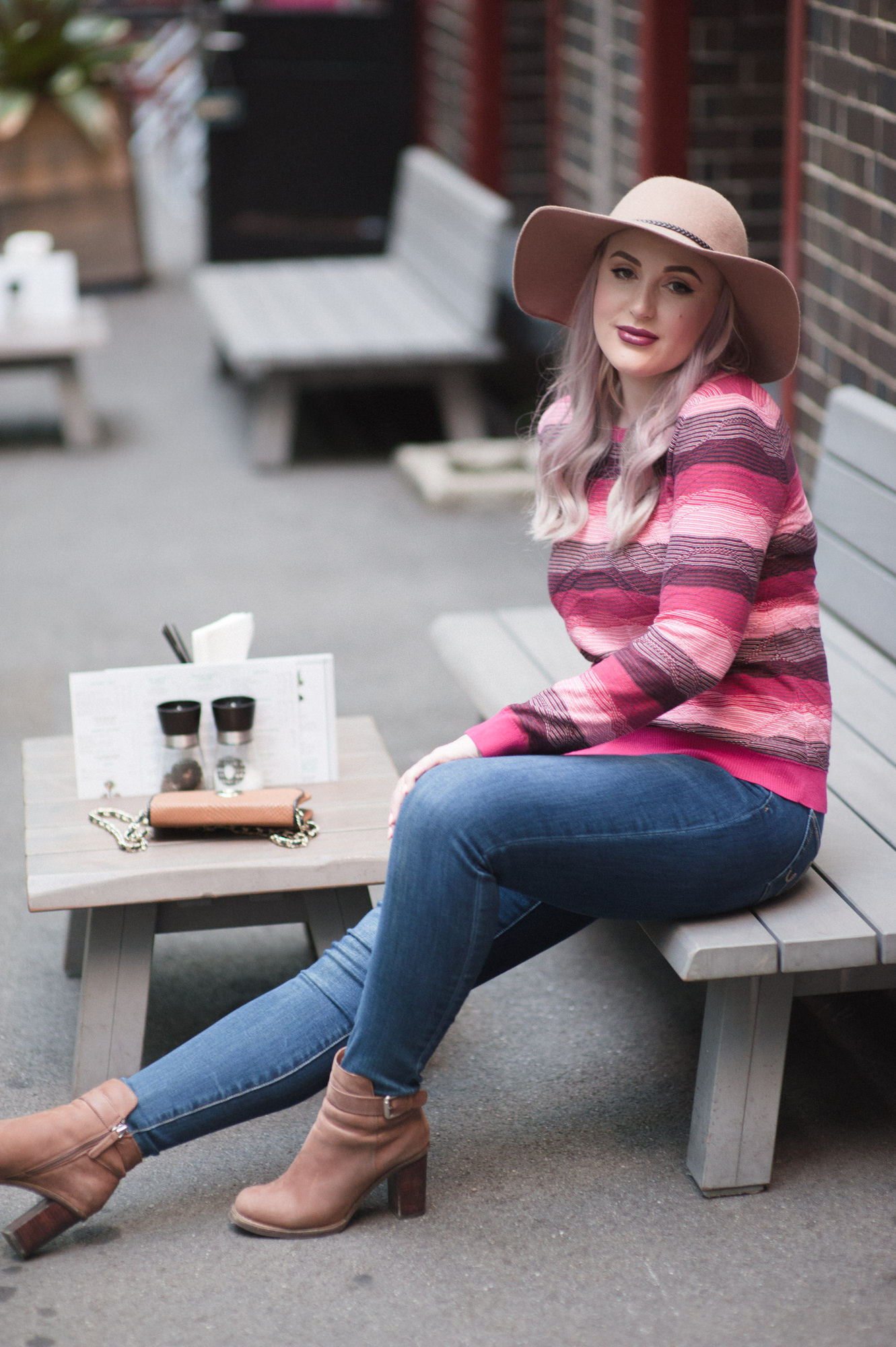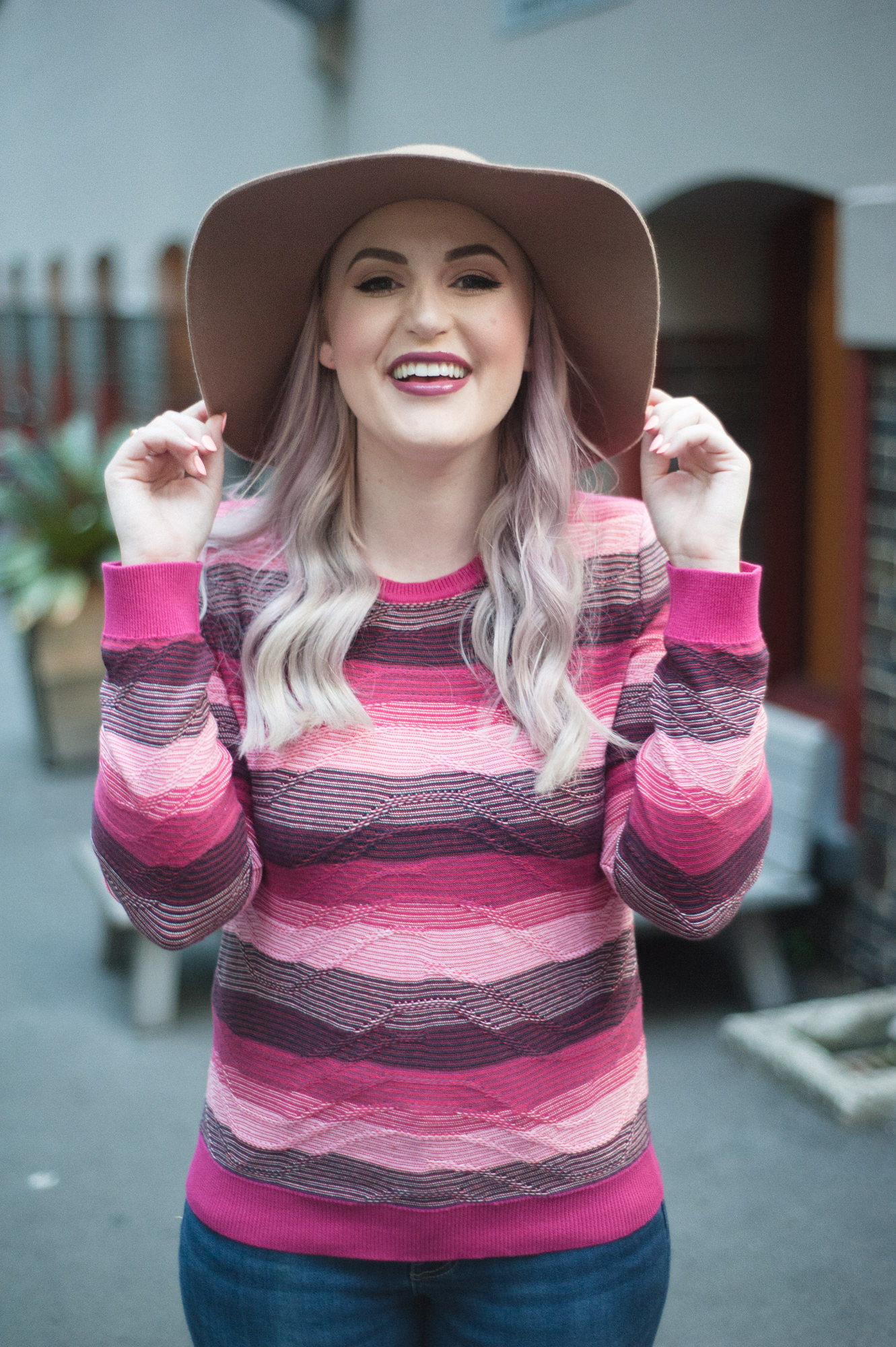 Marcs Blurred Vision Stripe Knit Jumper, Vintage Jeans (similar style here), Jo Mercer Boots (similar style here), Portmans Hat (similar style here), Pandora November Droplet Ring, Pandora July Droplet Ring.
I'm humming a familiar tune as I pull on my new Marcs Blurred Vision Knit, adoring it's daring print of deep berry hues. The perfect pullover for early morning chai lattes, I'm keeping this piece casual with relaxed denim, tan ankle boots and my old faithful, felt hat. If I haven't already convinced you to snap up this piece, then this next piece of info will have you reaching for your credit card. It's. On. SALE! Click click through to checkout – this knit is an absolute steal!
Photography by Erin Smith Photography
Kissing Autumn's Sunset Goodbye!
Tuesday, May 30th, 2017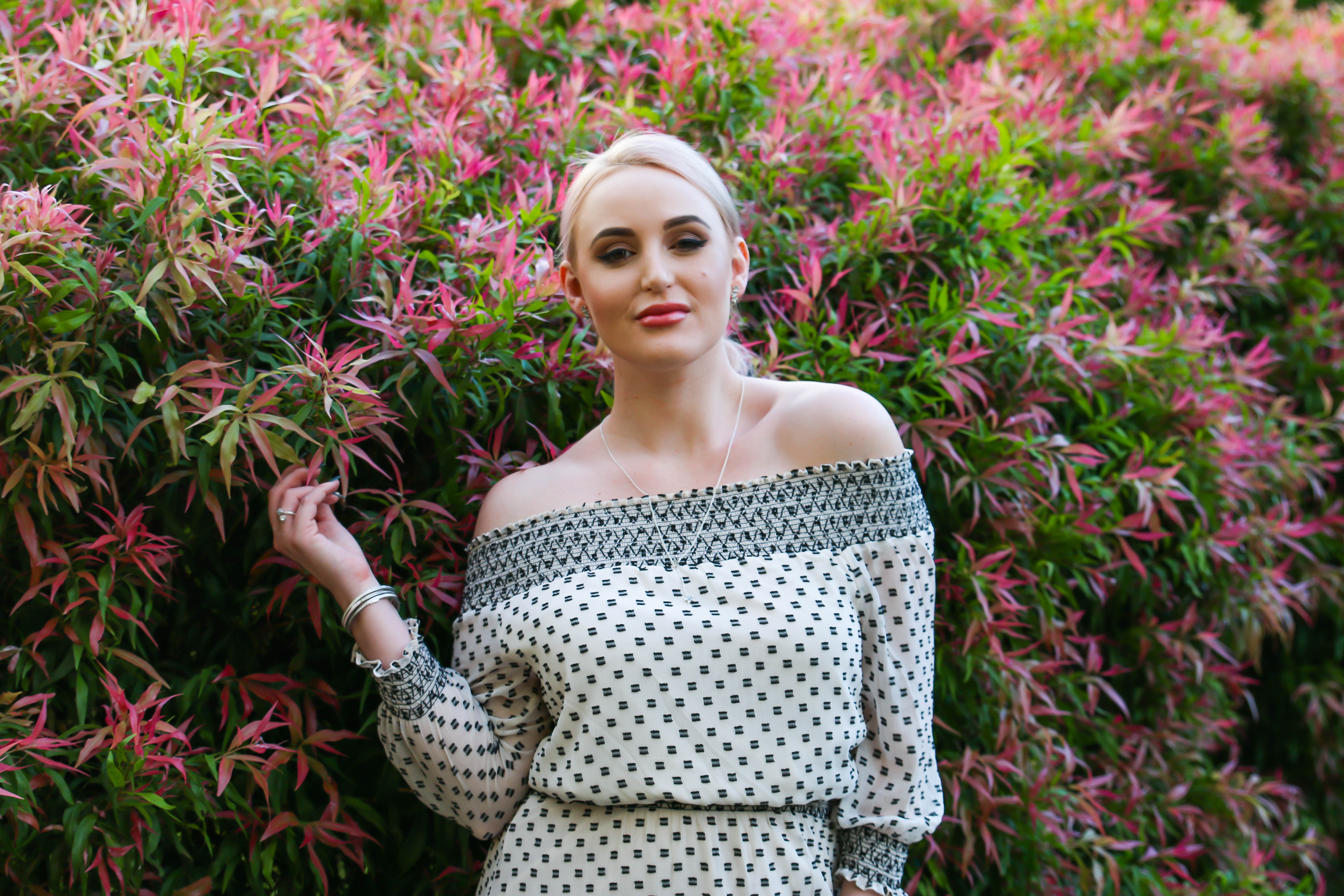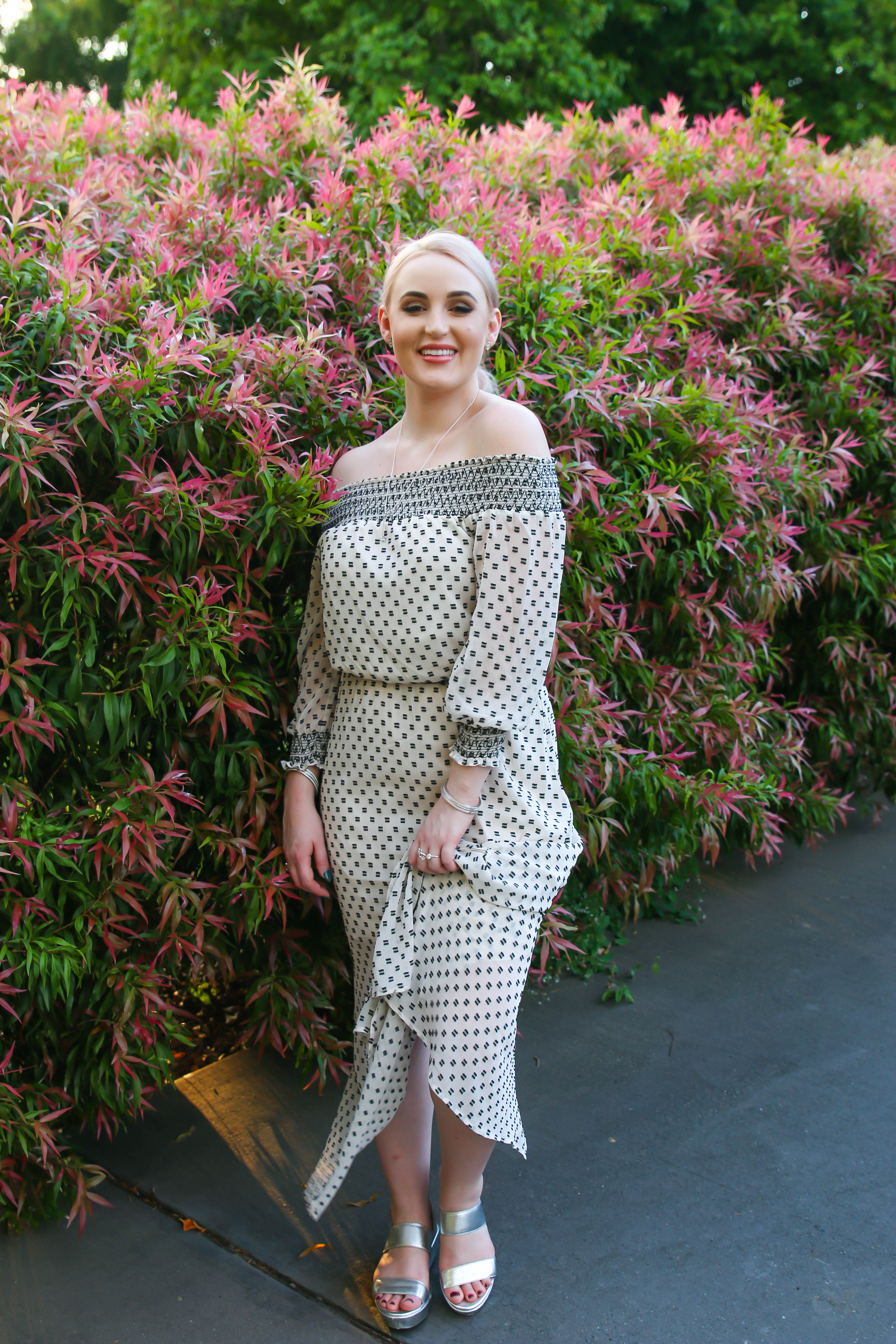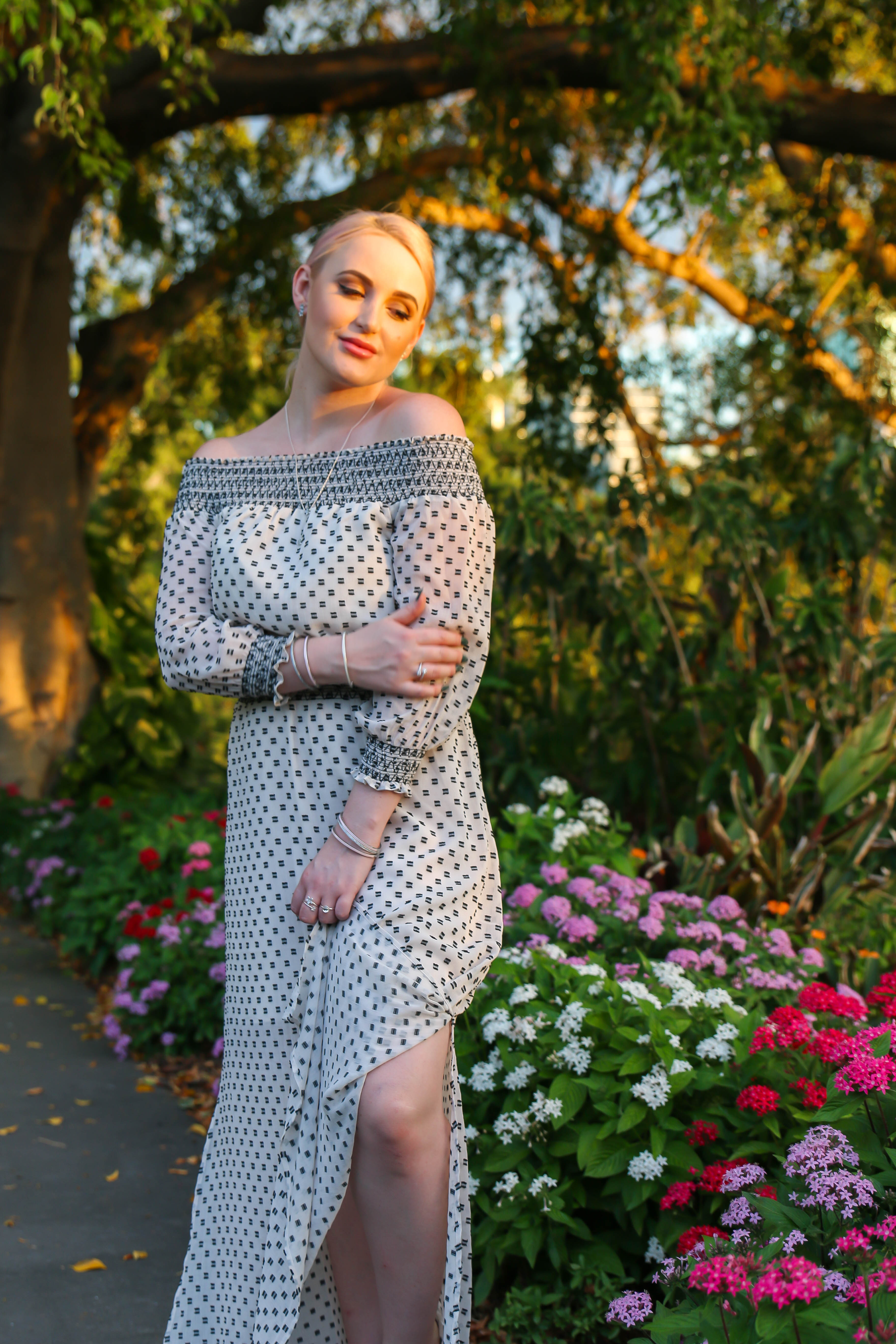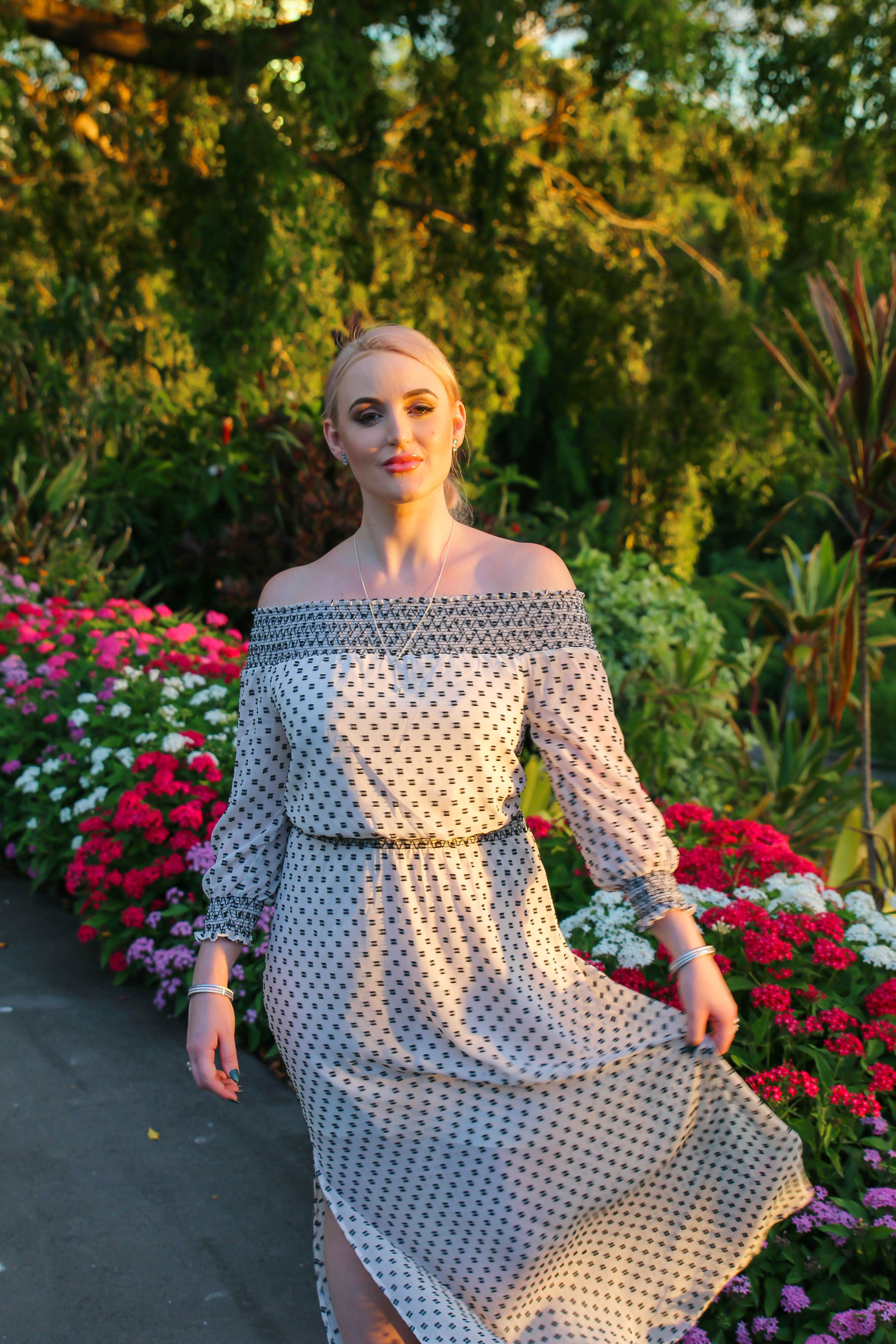 Seed Heritage Bare Shoulder Dress, Wittner Flynn Flatforms, Pandora Dazzling Daisies Necklace, Dazzling Daisy Earrings, Pandora Light Pink Radiant Hearts Bangle, Pandora Air Blue Radiant Hearts Bangle, Pandora Dazzling Daisies Open Ring, Pandora Silver Poetic Medium Droplet Ring, Pandora Abstract Elegance Ring.
There's nothing like farewelling a beautiful Autumn season, then seeking a gorgeous sunset in your favourite maxi. When in Brisbane, keep the layers light, fresh and in a fabulous print, like this Seed Heritage piece. Keeping things short and sweet, for all those social butterflies, of which I am one of, as I dash off to the Baywatch premier!
SHOP THE POST:
Photography by Folk & Fawn
Falling In Love With Fall Fashion
Thursday, May 11th, 2017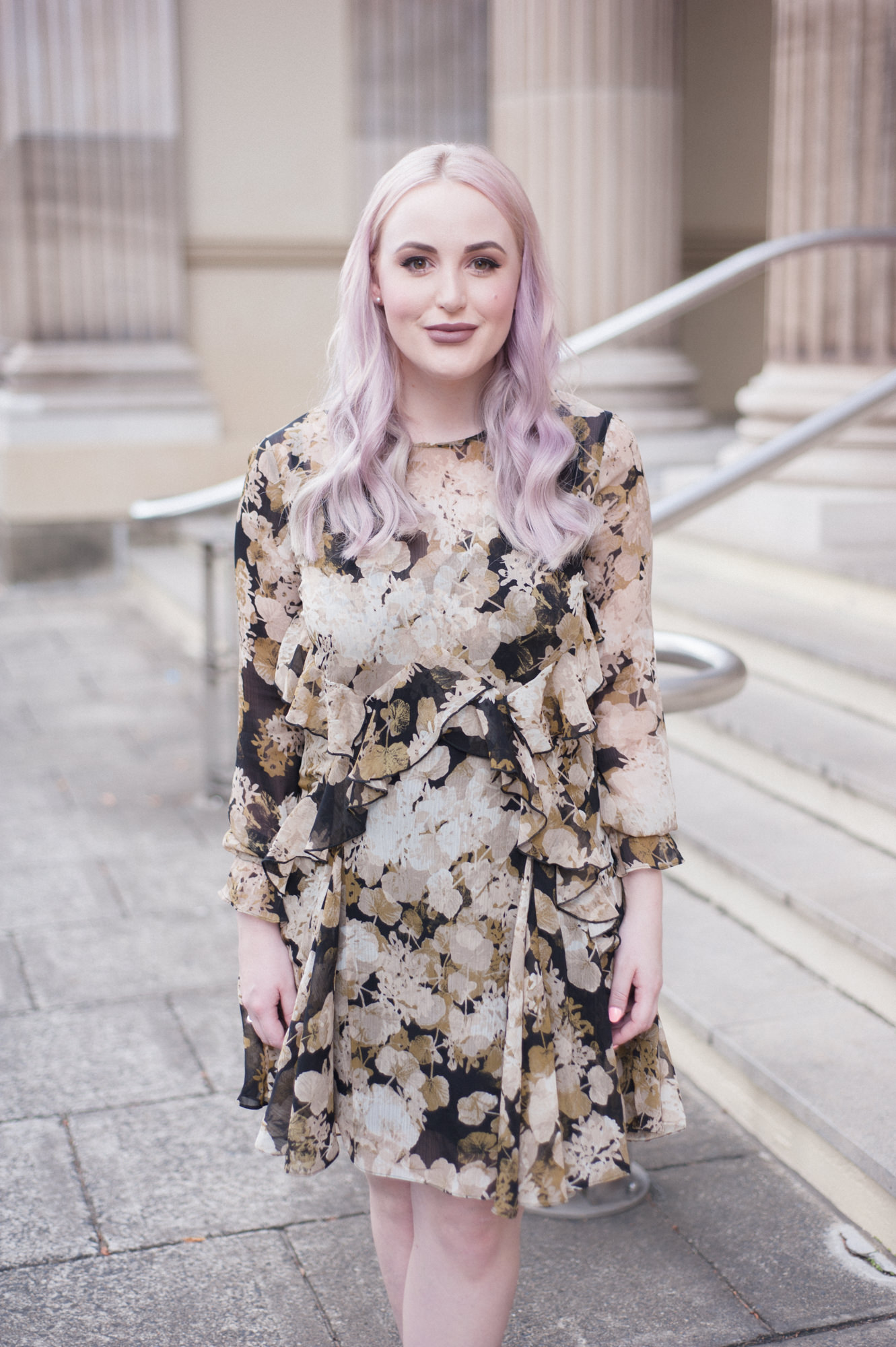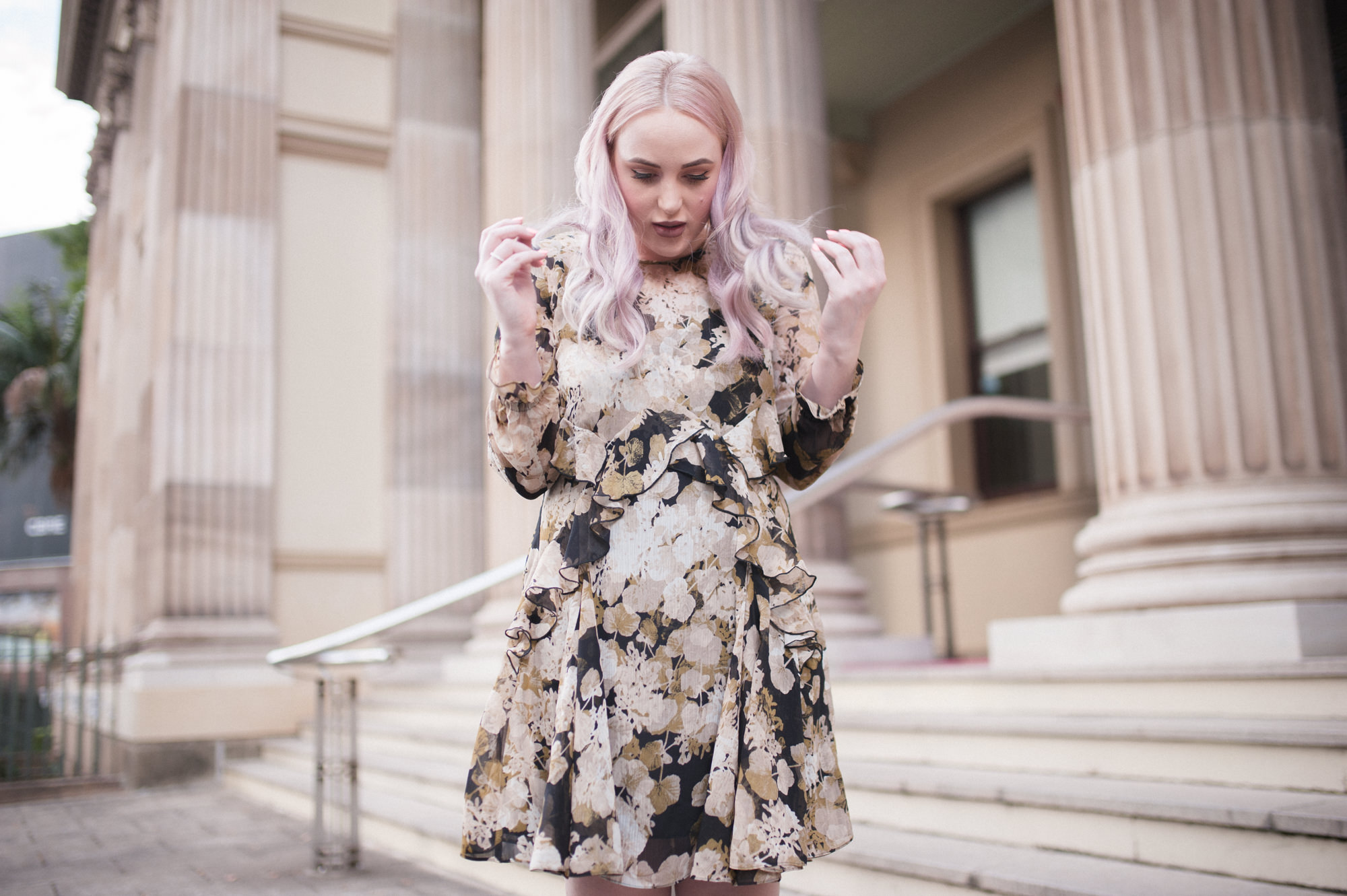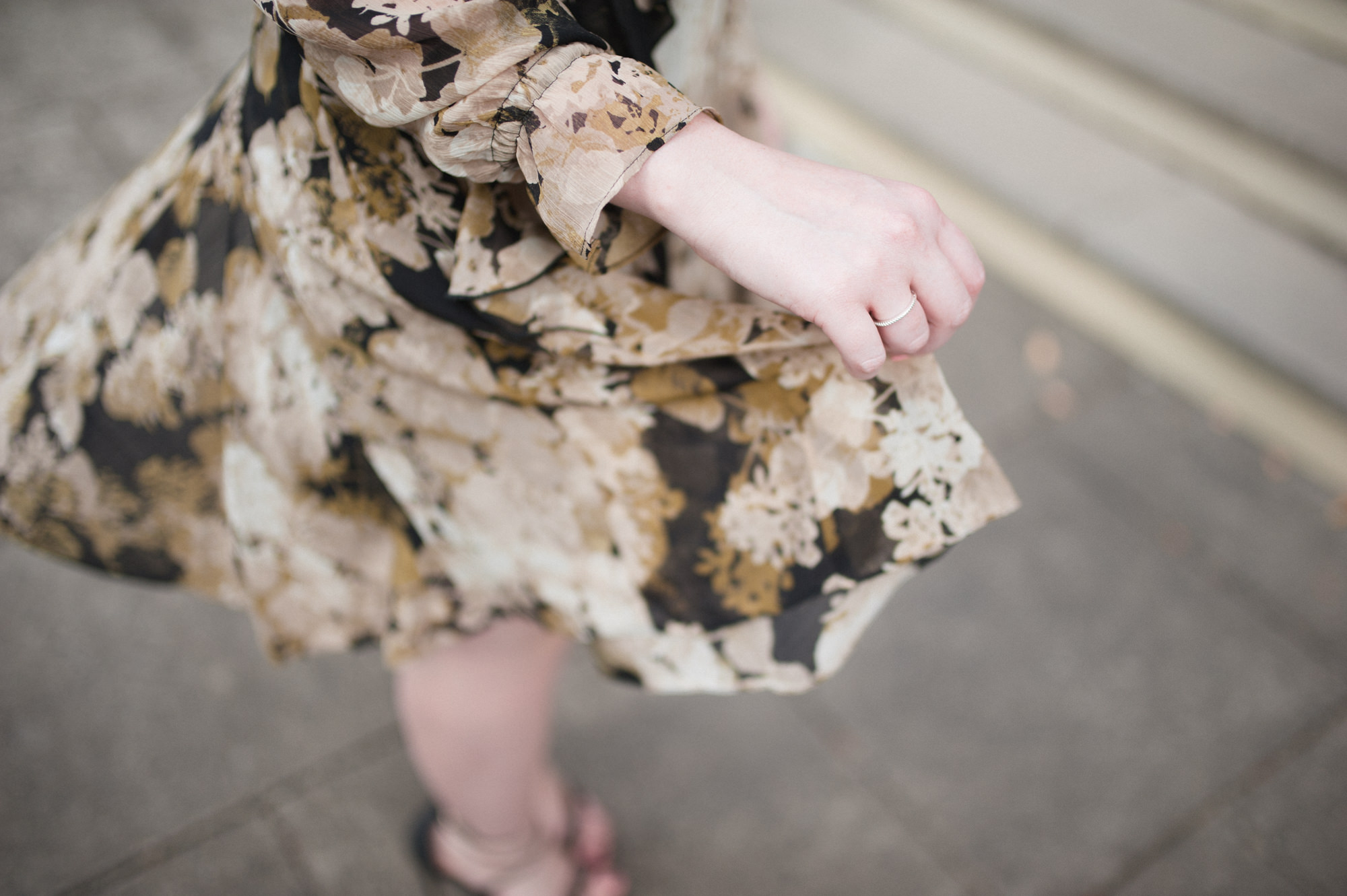 Saba Memento Dress, Michael Hill Freshwater Pearl Stud Earrings, Michael Hill Sterling Silver Ridged Stack Ring, Tony Bianco Heels (similar style here).
I'm falling completely in love with fall fashion this season, from stepping into that familiar ankle boot, to the light layering that constitutes your #ootd, but in particular, I'm loving the colour palette. I saw this darling, warm earthy print dressing a fall window display for one of my favourite brands, Saba. Immediately, I knew this floaty, ruffled masterpiece belonged in my wardrobe, to be styled with heels for a little romp in the city, or teamed with opaque tights and ankle boots for a day in the office.
Of course its the attention to detail that enhances an ensemble and this perfect pair of cultured pearls from Michael Hill, offer just the right shine. These little jewels have been the subject of compliments lately, with everyone remarking how they throw a pinky hue against my hair. So obsessed! Paired with a dainty silver stack ring (also from Michael Hill), I'm keeping my jewellery statement simple and chic. What can I say, I love the classics!
What fall fashion pieces have got your heart racing this season? I'de love to hear about your go-to's in the comments below!
SHOP THE POST:
Photography by Erin Smith Photography
---