My Top 5 Gowns from the Golden Globes 2017
Monday, January 9th, 2017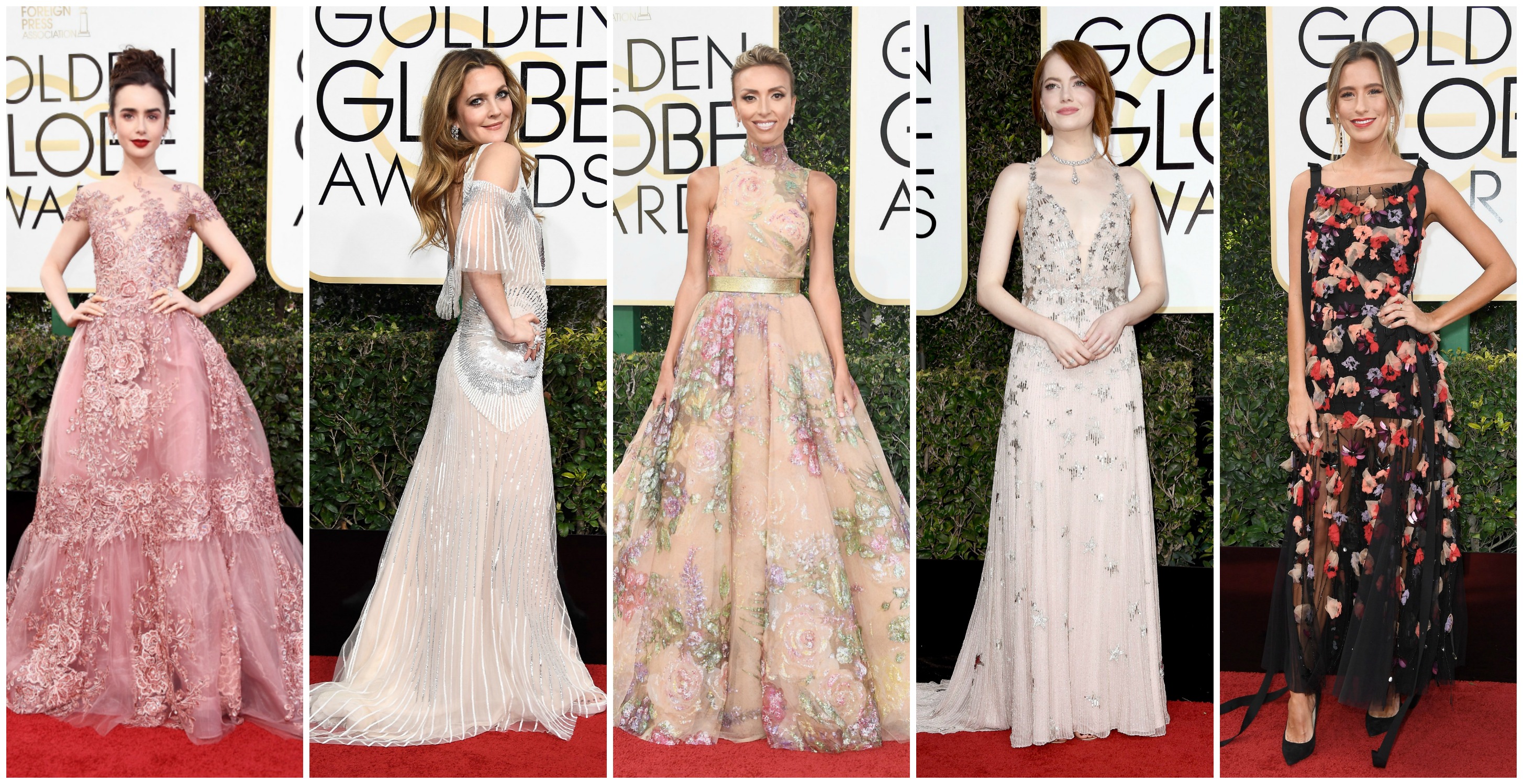 Cue the Red Carpet Queens, the Golden Globes 2017 was every bit the glitz and glamour, showcasing an incredible array of couture! This year's main trend spoke metallics, from silvery tones to embellished fabrics, the A-listers weren't afraid to sparkle! Eying off my favourite gowns, I've rounded up the crème de la crème of couture, with my Top 5 Best Dressed!
Lily Collins in Zuhair Murad
Cinderella may have once owned the title, but Lily Collins was the Bell of the Ball in her duchess inspired Zuhair Murad gown. A vision in rose, her fairytale frock was a full skirted, tulle masterpiece, topped with delicate rose appliques. Did I mention it's pink? Be still my heart! The modern day princess styled her ebony tresses in an elegant braided updo, while her makeup spoke sophistication with a classic crimson pout.
Drew Barrymore in Monique Lhuillier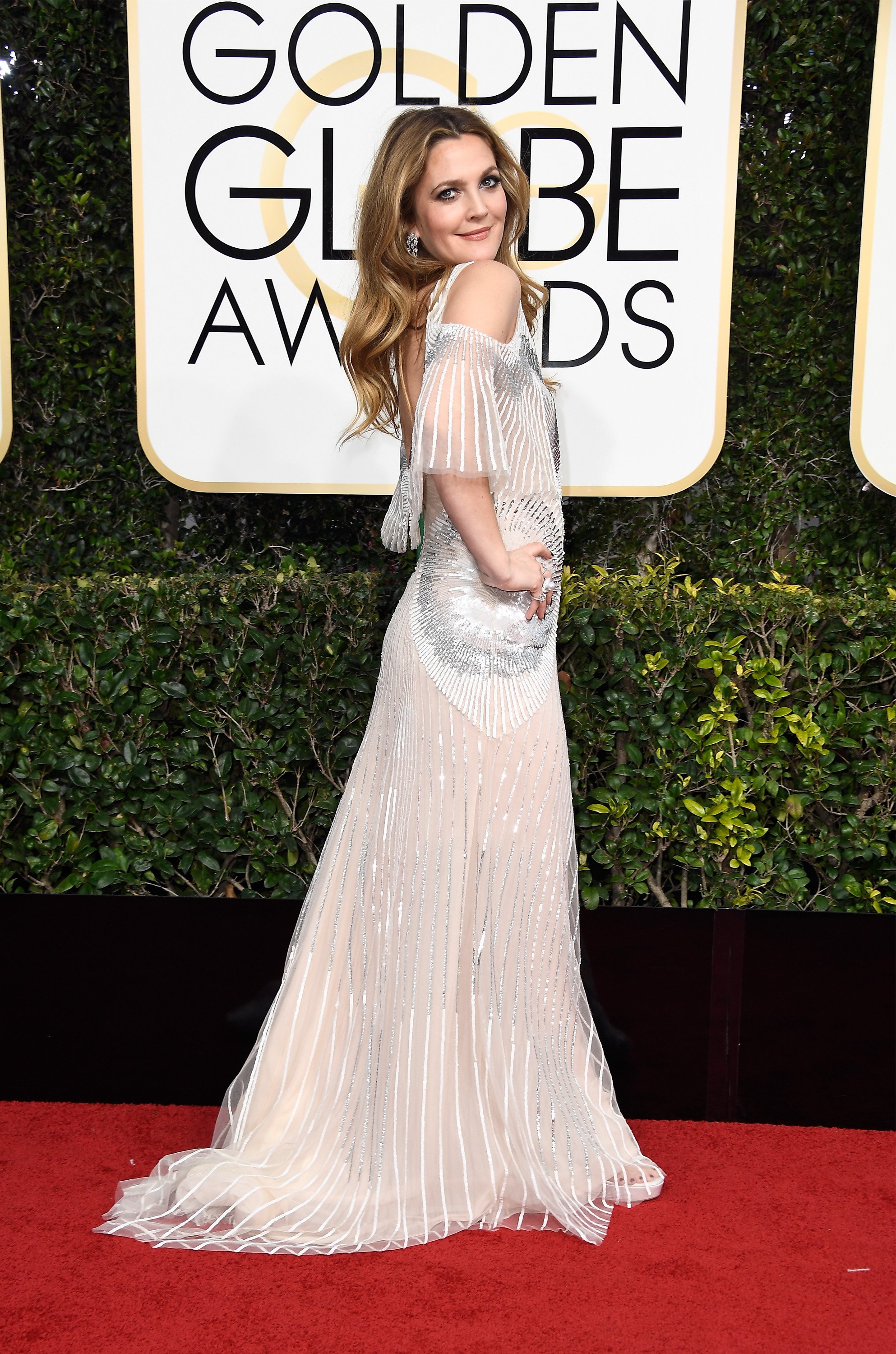 Often known for her *controversial fashion choices, Drew Barrymore stepped out in Monique Lhuillier couture. Looking striking in silver, her gown highlighted a cold shoulder design complete with whimsical wing details. I'm totally caught up in the front panelling which draws attention to the intricate silver threading throughout the fabric. Drew finishes her look with adorning Harry Winston jewellery, proving she really is a girl after my own heart!
Giuliana Rancic in Rani Zakhem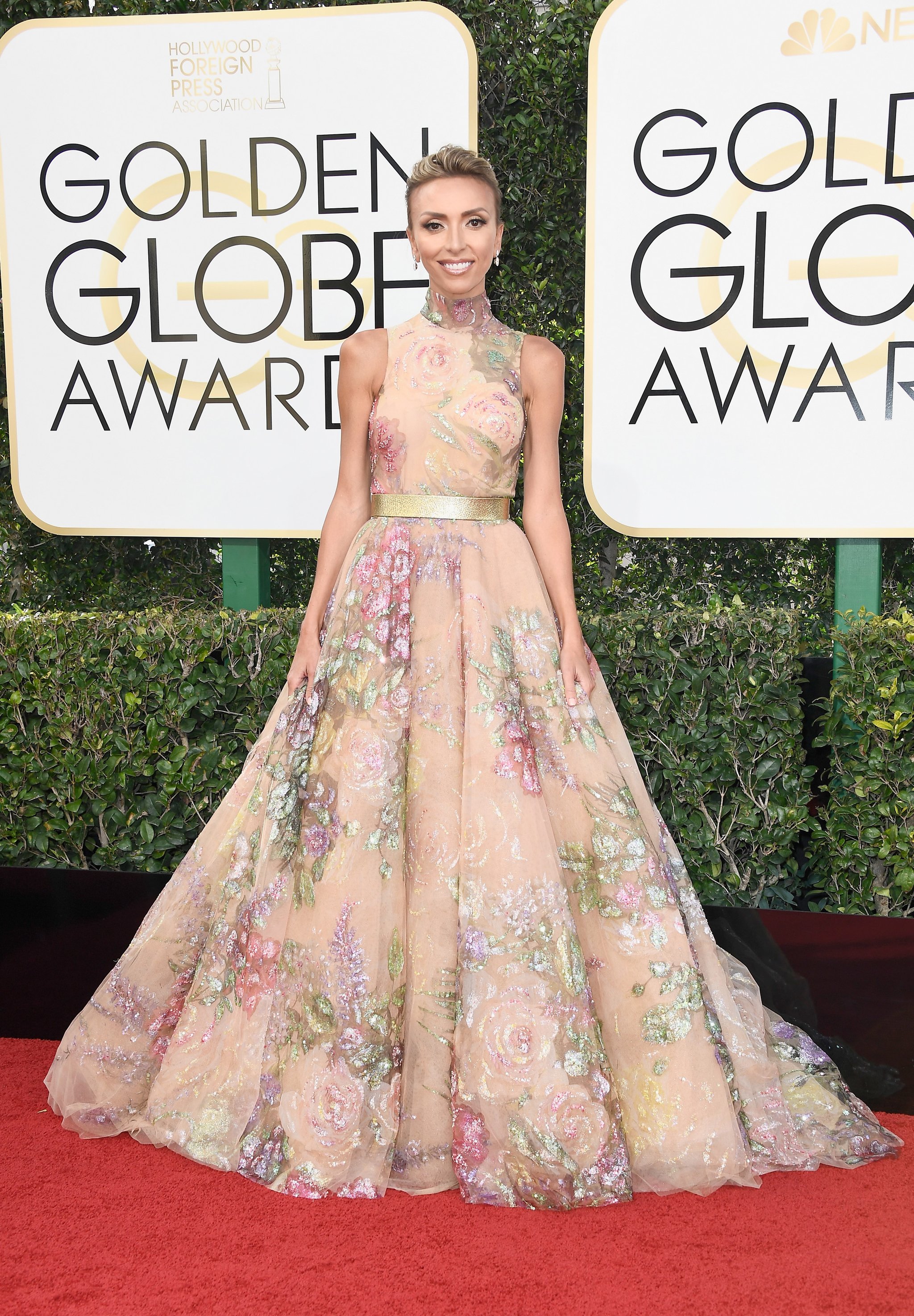 You can always count on Giuliana Rancic to show Hollywood how it's done! This year she graces the red carpet in a Rani Zakhem creation, from his Fall/Winter 2017-2017 Collection. Like something from the Romantic Period, her gown features a beautiful, embellished floral print, which cascades into a volumised, A-line skirt, complete with a train. I love everything about this silhouette, including the sophisticated high neckline, further complimented by her elegant updo.
Emma Stone in Valentino

Feeling totally starry-eyed by La La Land's leading lady, Emma Stone as she shimmers on the red carpet in this magical Valentino gown. The subtle blush colours works perfectly on her porcelain skin, while the starry embellished detail emulates old Hollywood glam. A plunging neckline highlights a spectacular Tiffany & Co drop choker, otherwise the perfect accessory for such an enchanting look.
Renee Bargh in Rachel Gilbert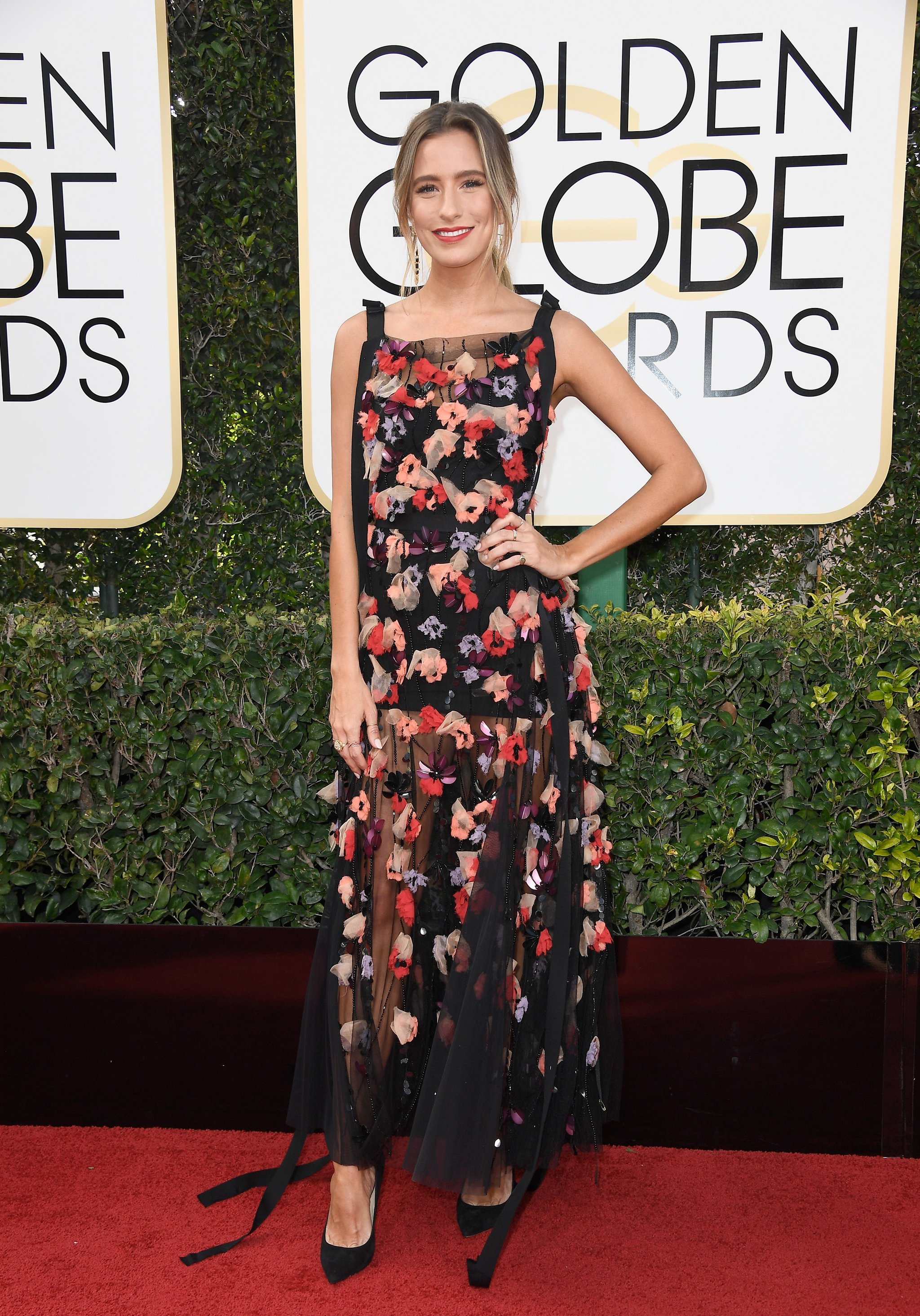 Perhaps the most playful dress on display at the 2017 Golden Globes, Renee Bargh makes a flirty appearance in this Rachel Gilbert number. I love the delicate and ethereal nature of the sheer overlay, as it highlights floral texture and beading. Pops of violet, lilac, coral and peach fall beautifully together, creating the illusion of a heavenly flower field. Simply divine!
What are your thoughts cuties? Did you have a particular favourite from the evening? Leave a comment below!
Rosé At Play
Thursday, November 24th, 2016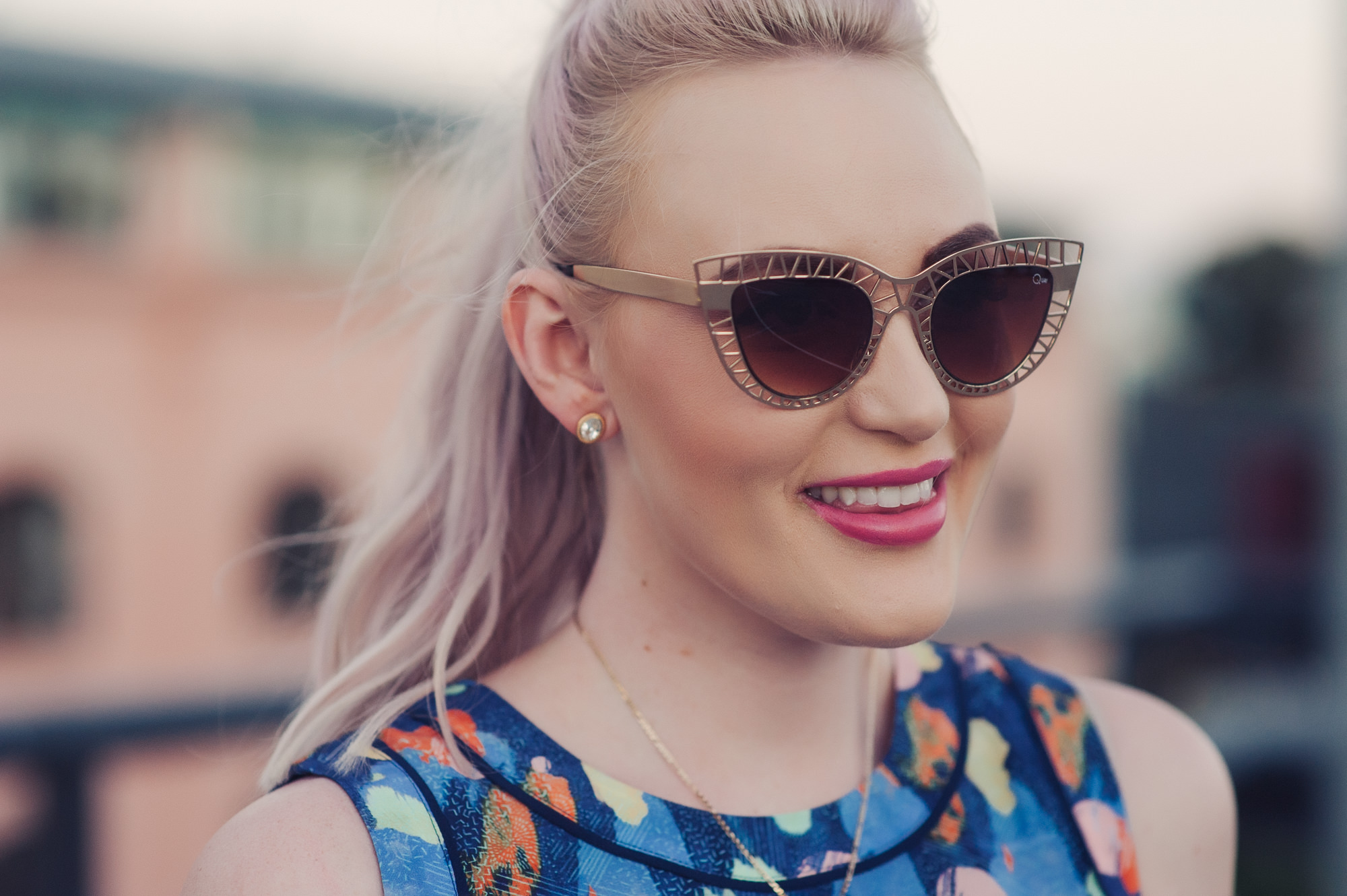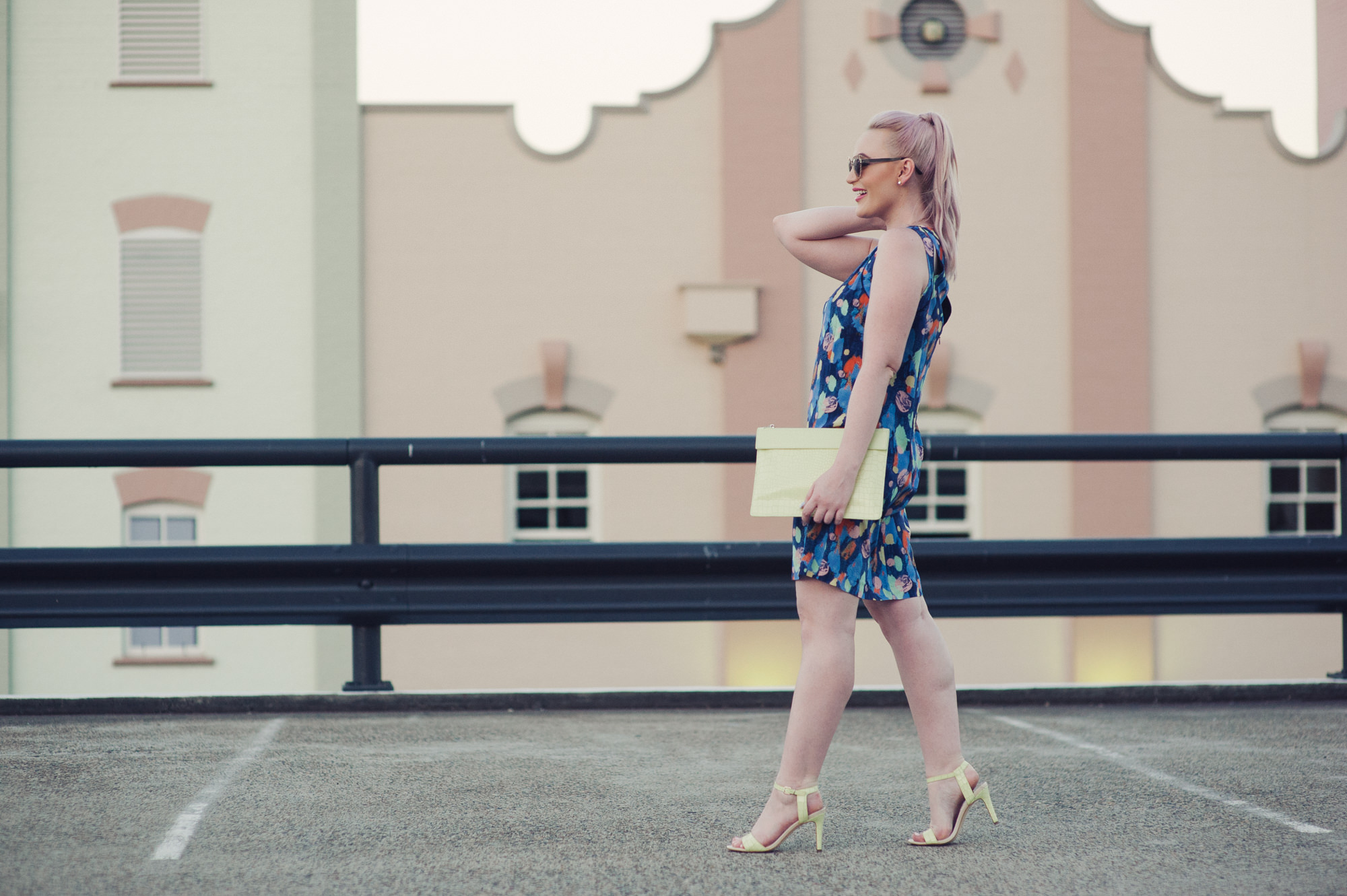 Marcs X Maricor/Maricar Cosmic Confetti Print Dress, Jo Mercer Heels & Purse, Quay Australia Sunglasses (similar style here), Brown Brothers 18 Eighty Nine Dry Rosé.
A gorgeous summer sunset just lends itself to rooftop galavants and a delicious, chilled bottle of Brown Brothers 18 Eighty Nine Dry Rosé. This particular beverage is a favourite of mine, with its summer fruit aroma and refreshing palate, a perfect brew for afternoon drinks with the girls.
For such an occasion, I like to style something light and feminine and this Marcs x Maricor/Maricar collection is just divine! This silky shift dress is great for balmy summer evenings, not to mention the exclusive confetti print is vibrant and fun. To view more from this collection, click here!
SHOP THE POST:
Photography by Erin Smith Photography
The Ethereal Queen
Wednesday, November 9th, 2016
The Ethereal Queen; standing tall among the greenery and ruling the garden with an iron thumb.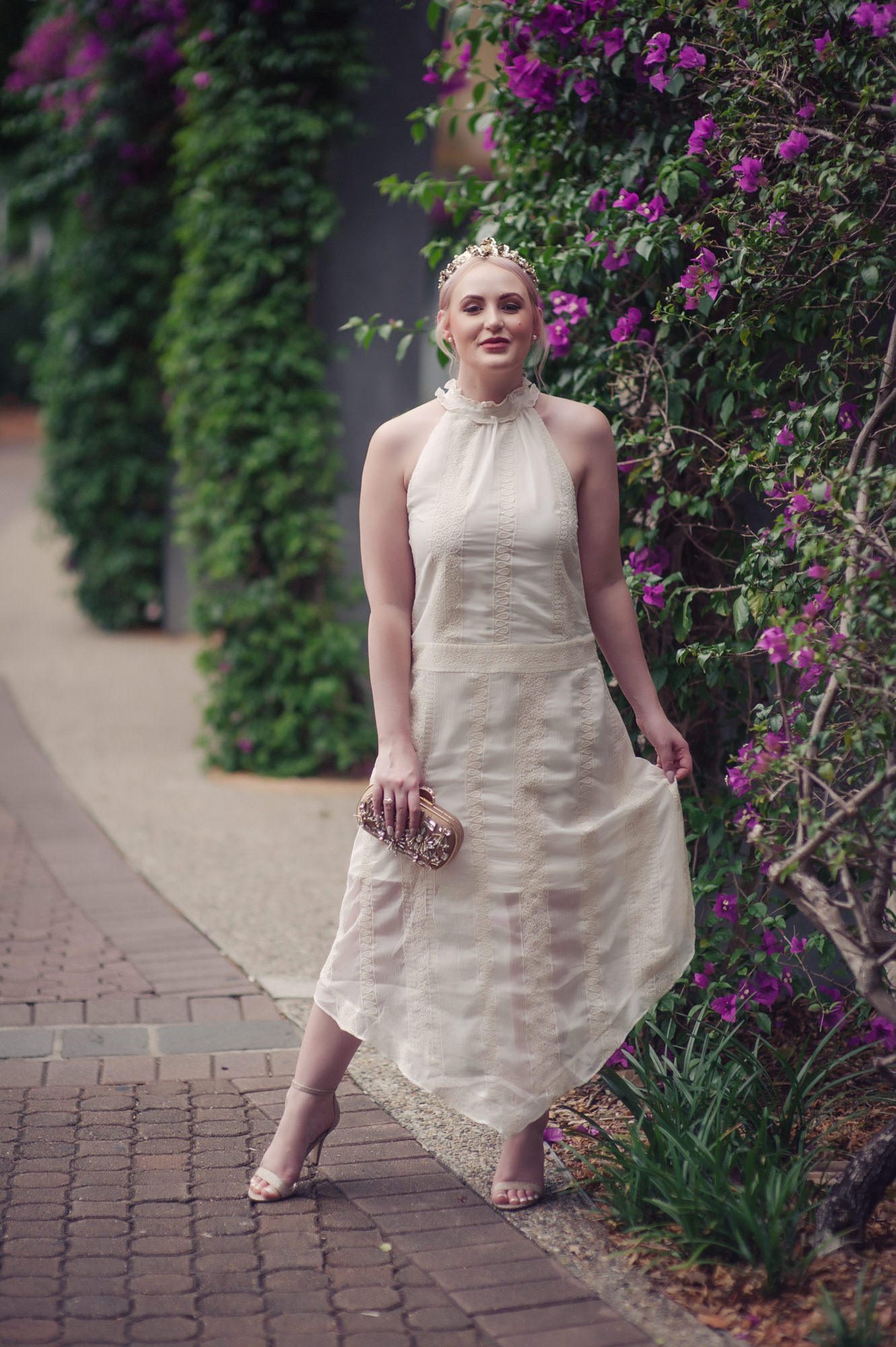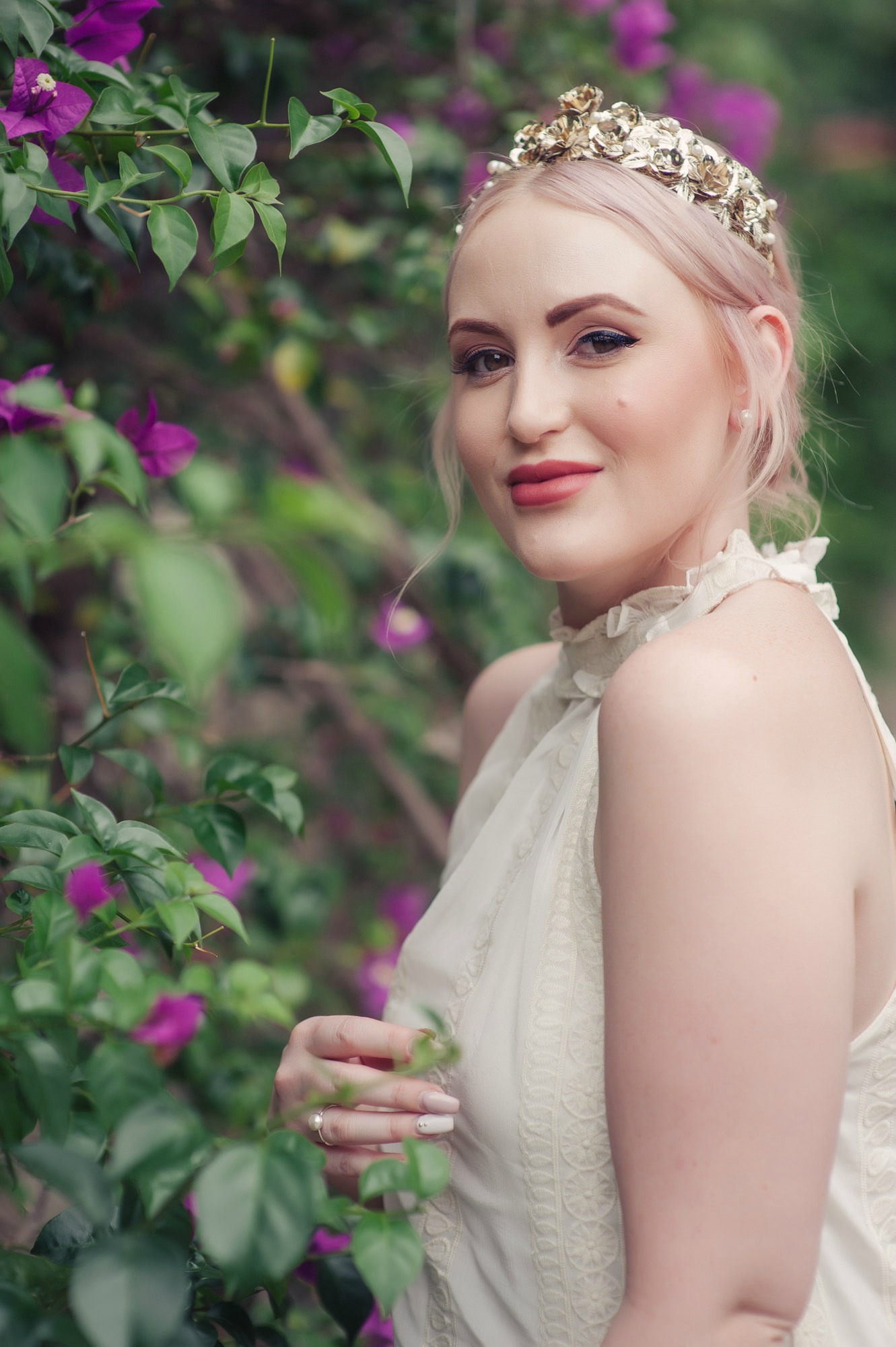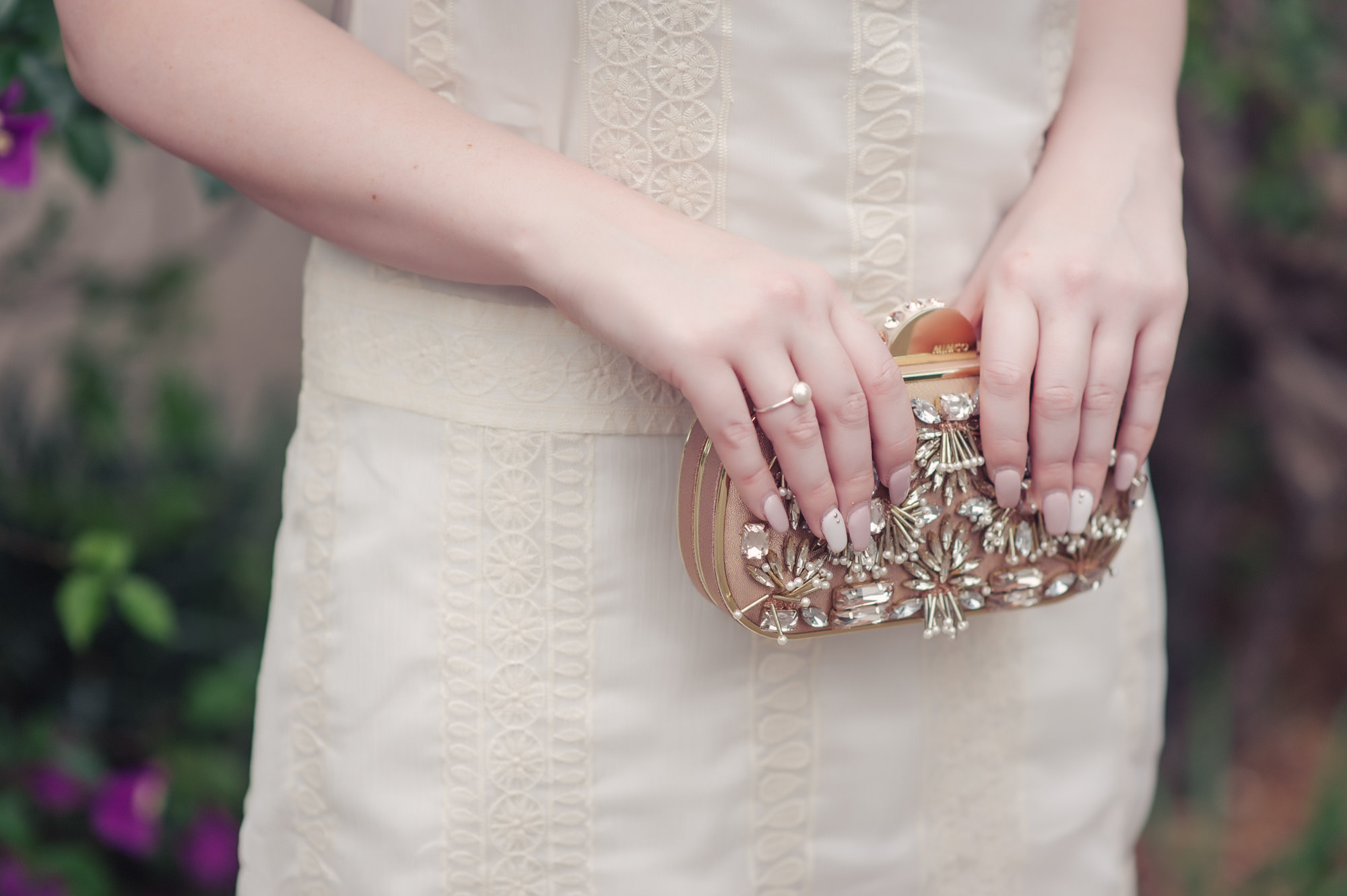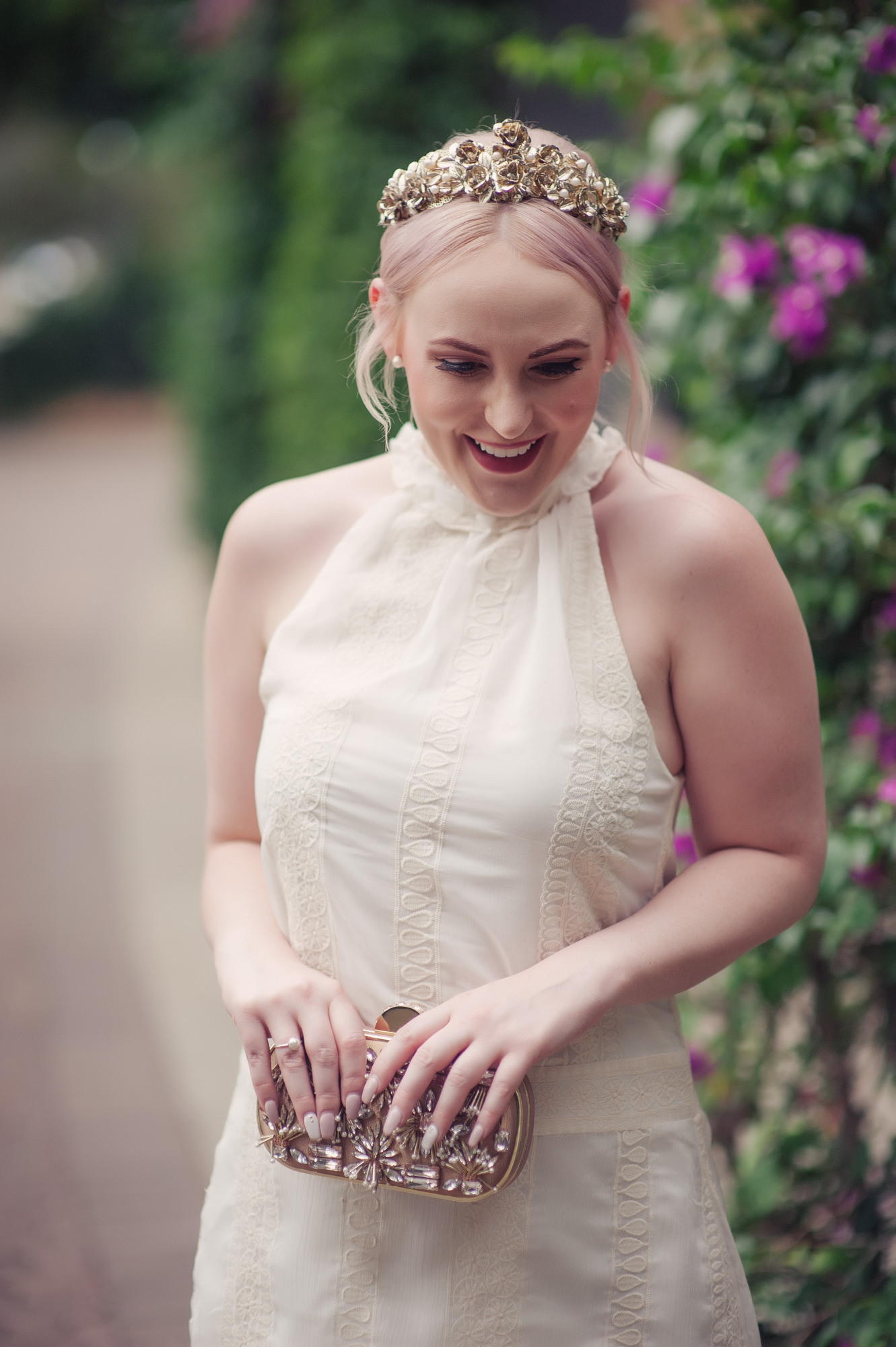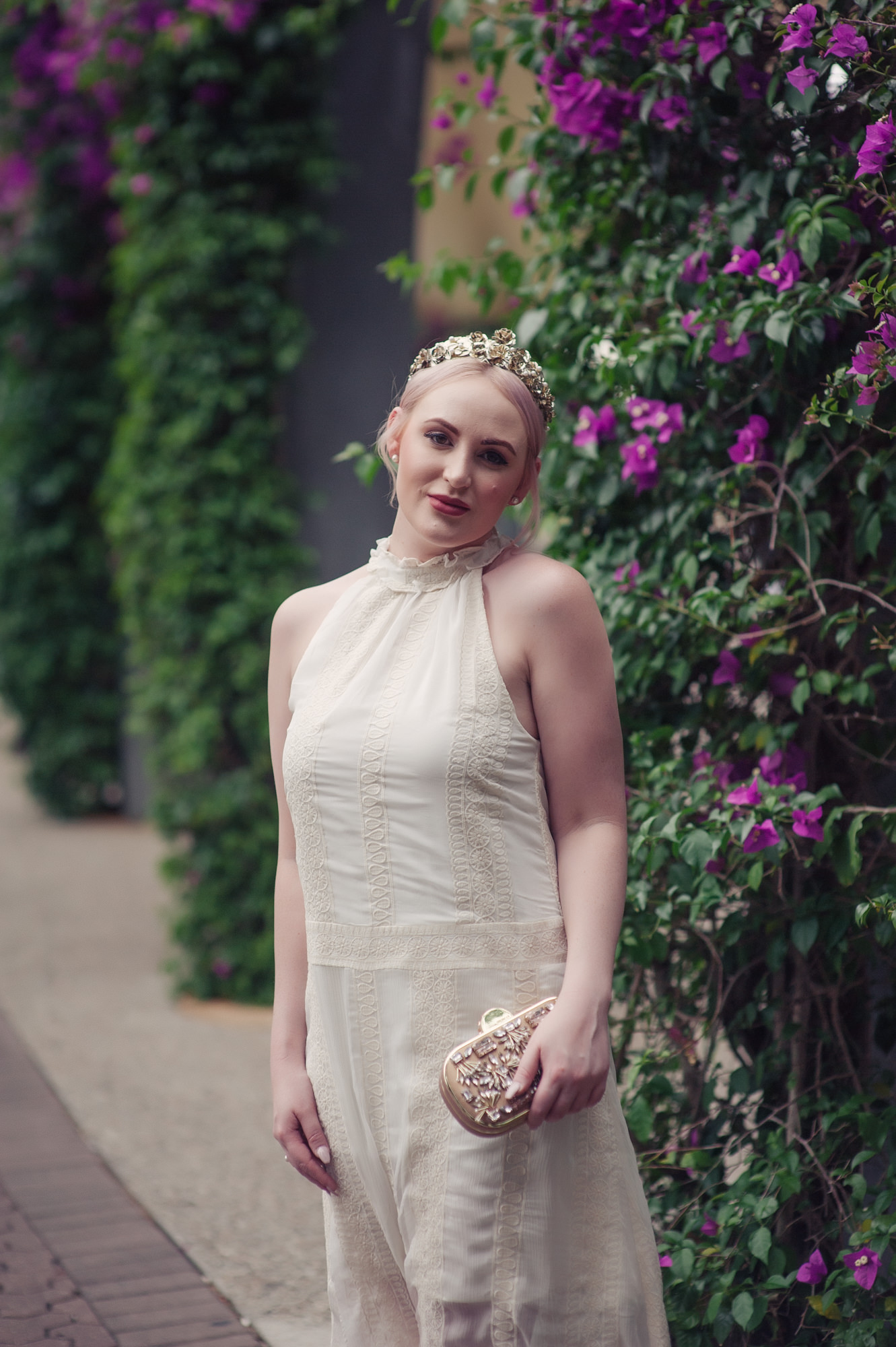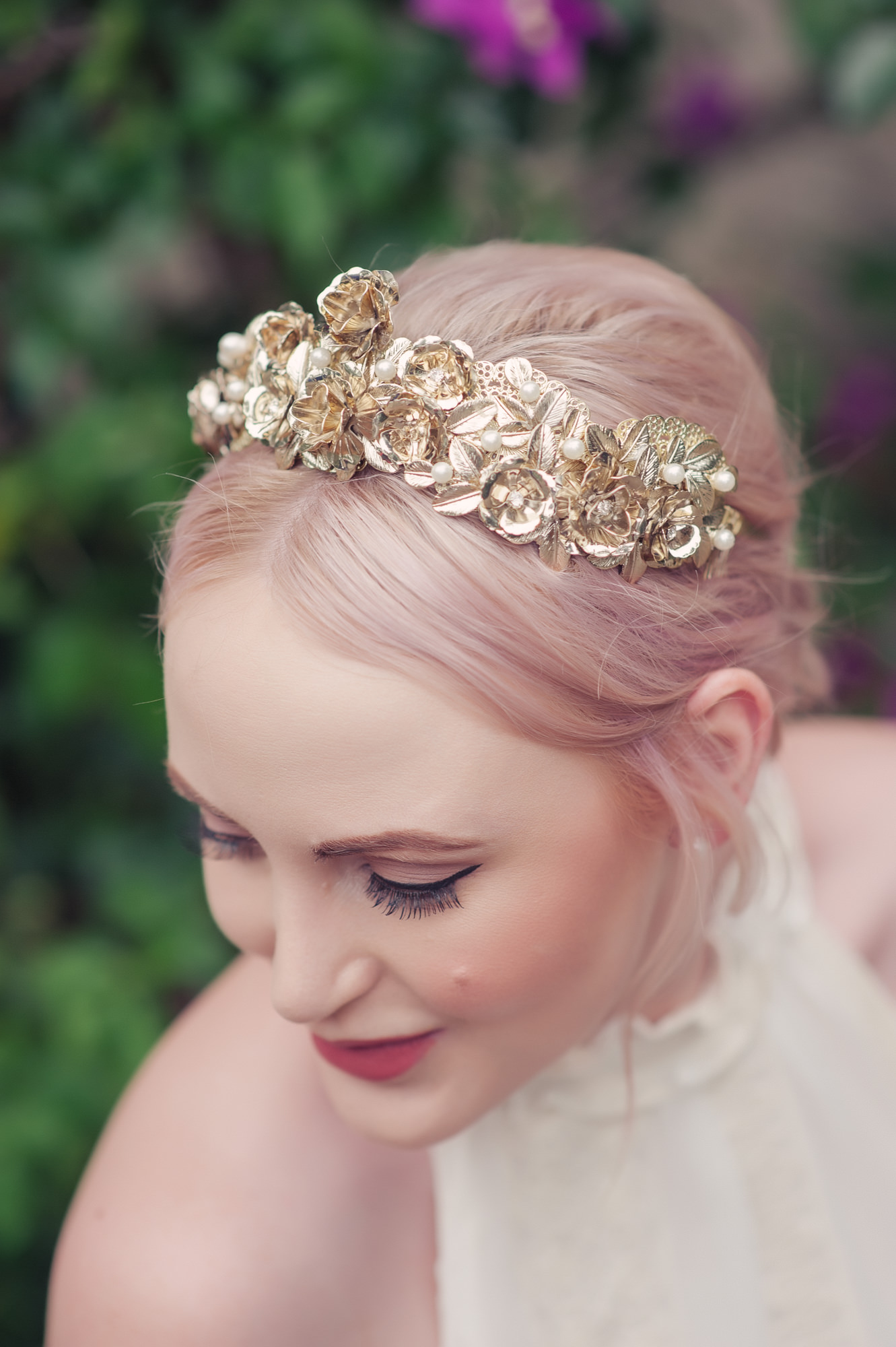 Cooper St Dress, Marilyn Van den Berg Golden Rose Crown, Pandora Luminous Droplet Ring, Pandora Elegant Beauty Earring Studs, Sachi Heels (available at Myer).
A delicate, free flowing maxi dress is a must-have for breezing through gardens on a hot summer's day. This Cooper St frock is an absolute dream to wear, with it's lightweight fabric and floaty silhouette. Not to mention it is perfect for a garden party with the girls, or a fancy affair like the ladies races.
I'm adding a regal touch to my look with this ornate crown by Marilyn Van den Berg, which is further complimented by golden accessories. It's a statement look to say the least, but when you're born to stand out, you've gotta pull out the aces.
SHOP THE POST:
Photography by Erin Smith Photography
How To Make A Statement on Melbourne Cup
Sunday, October 30th, 2016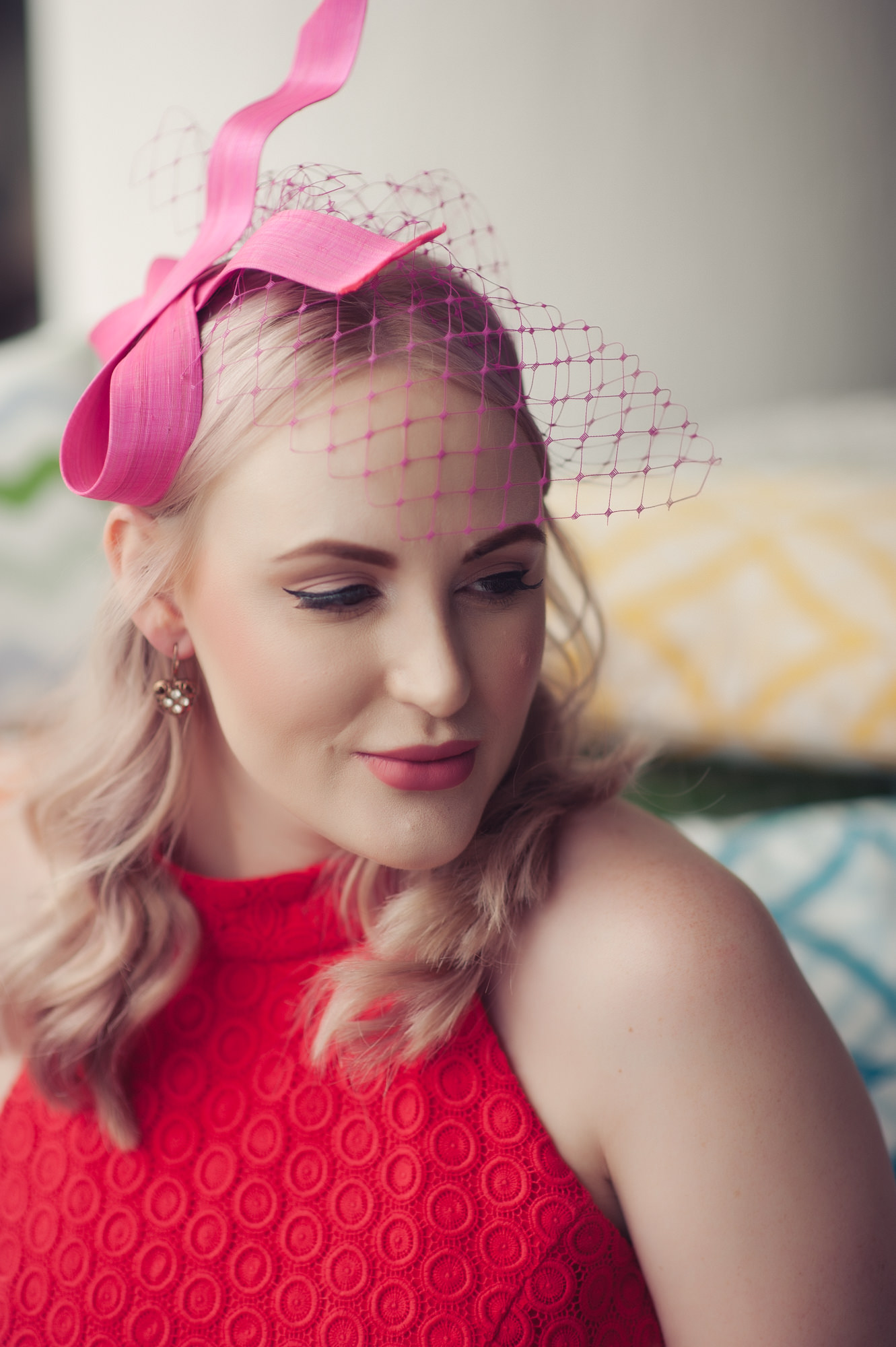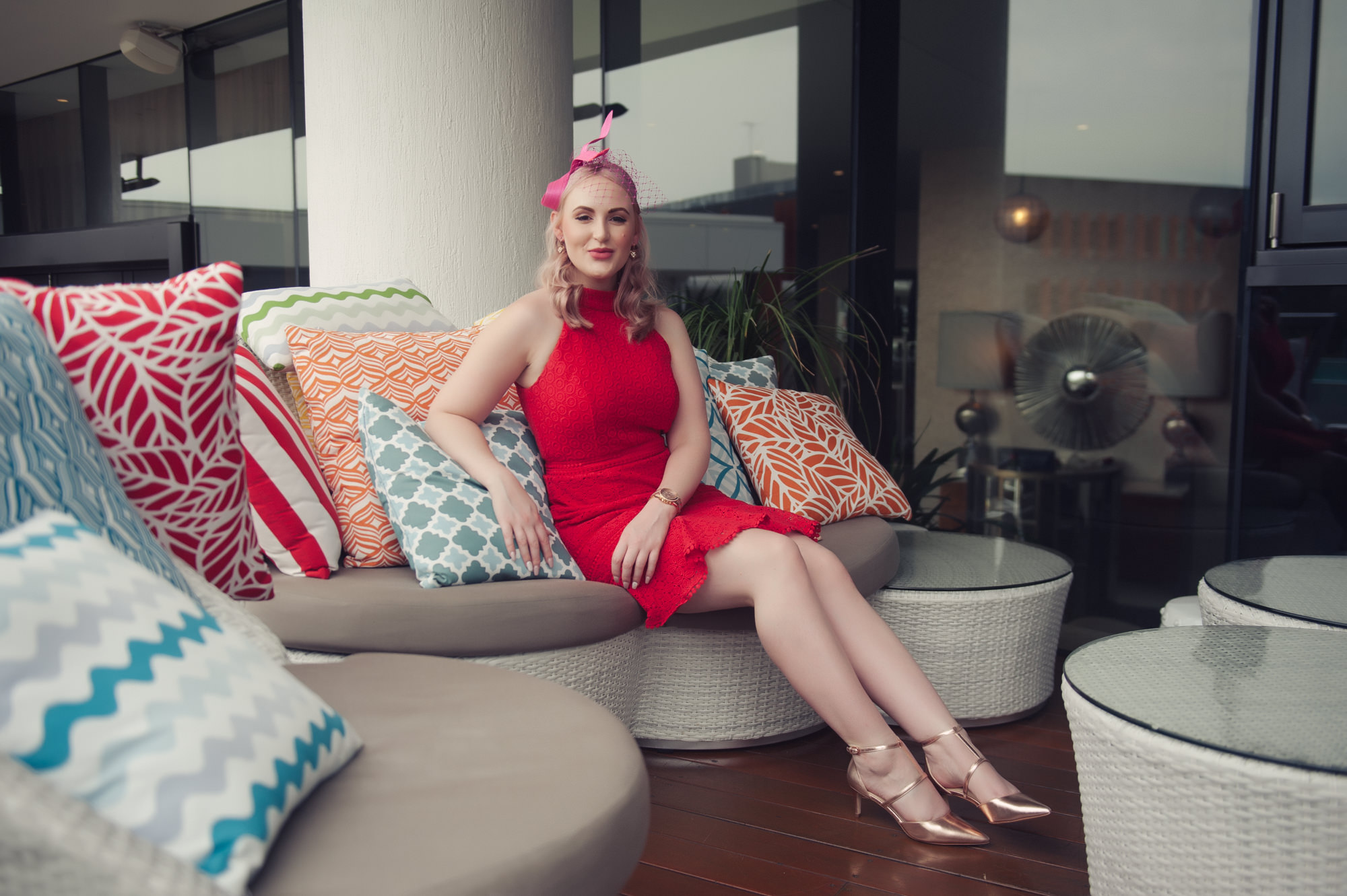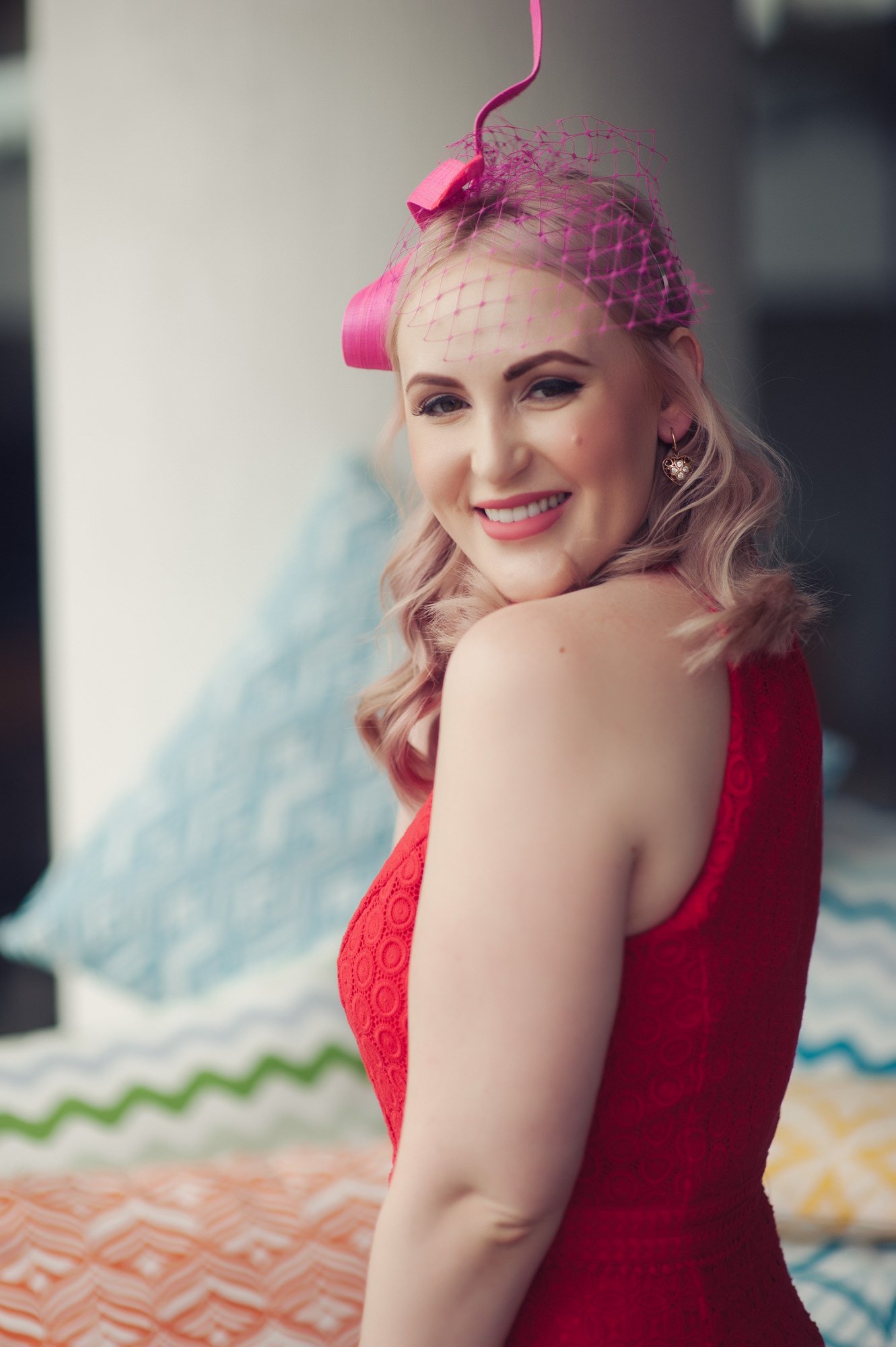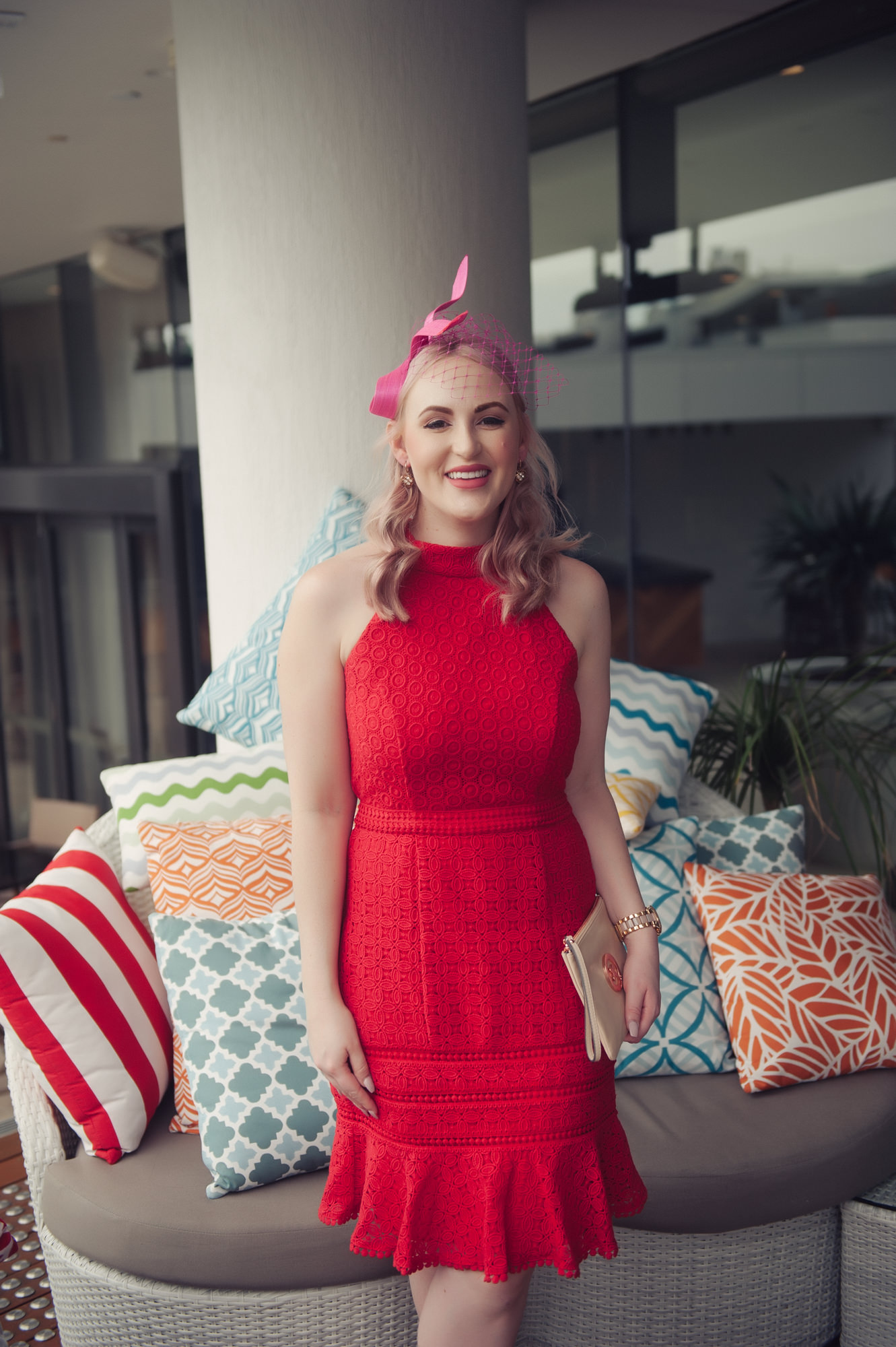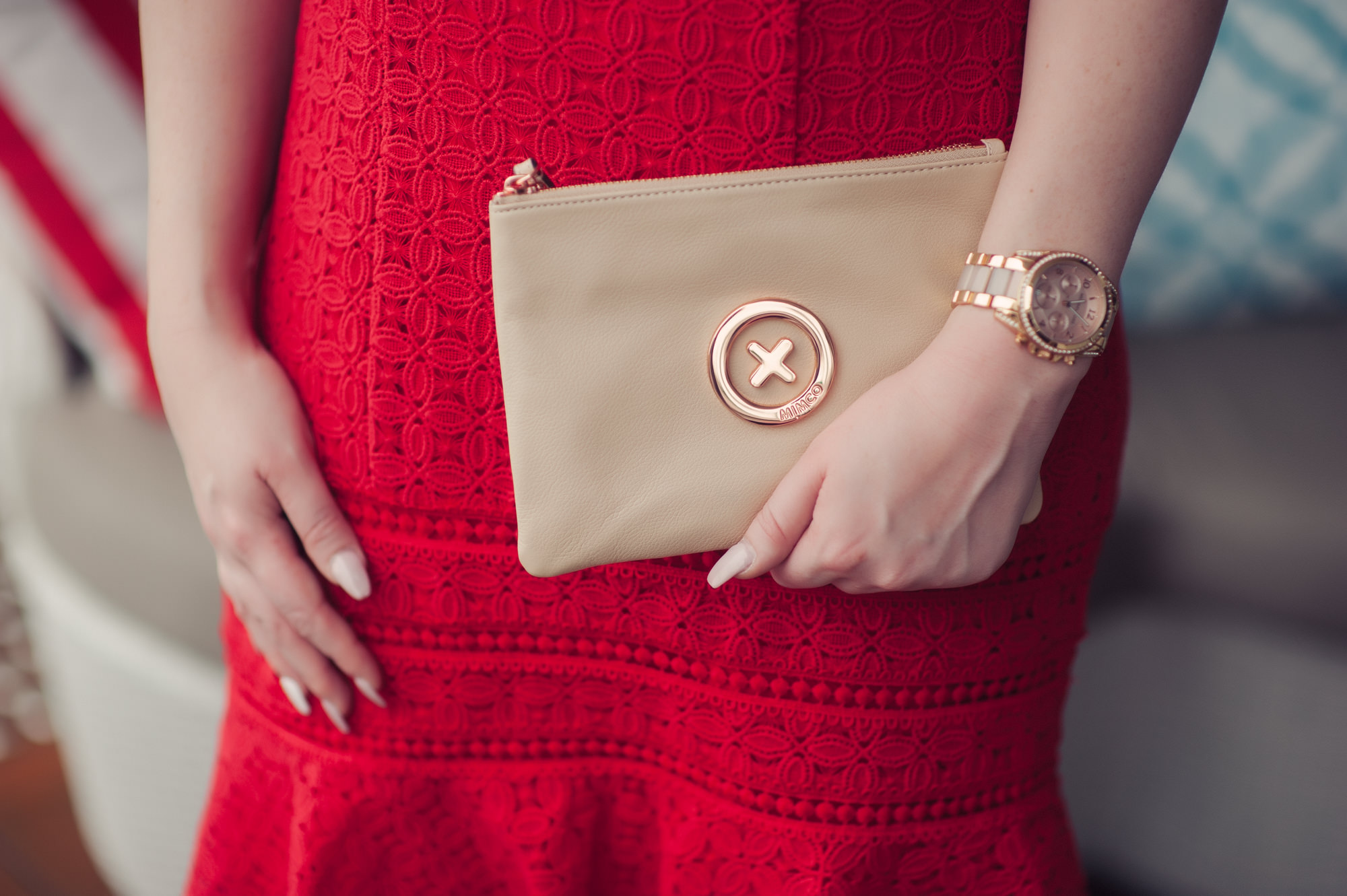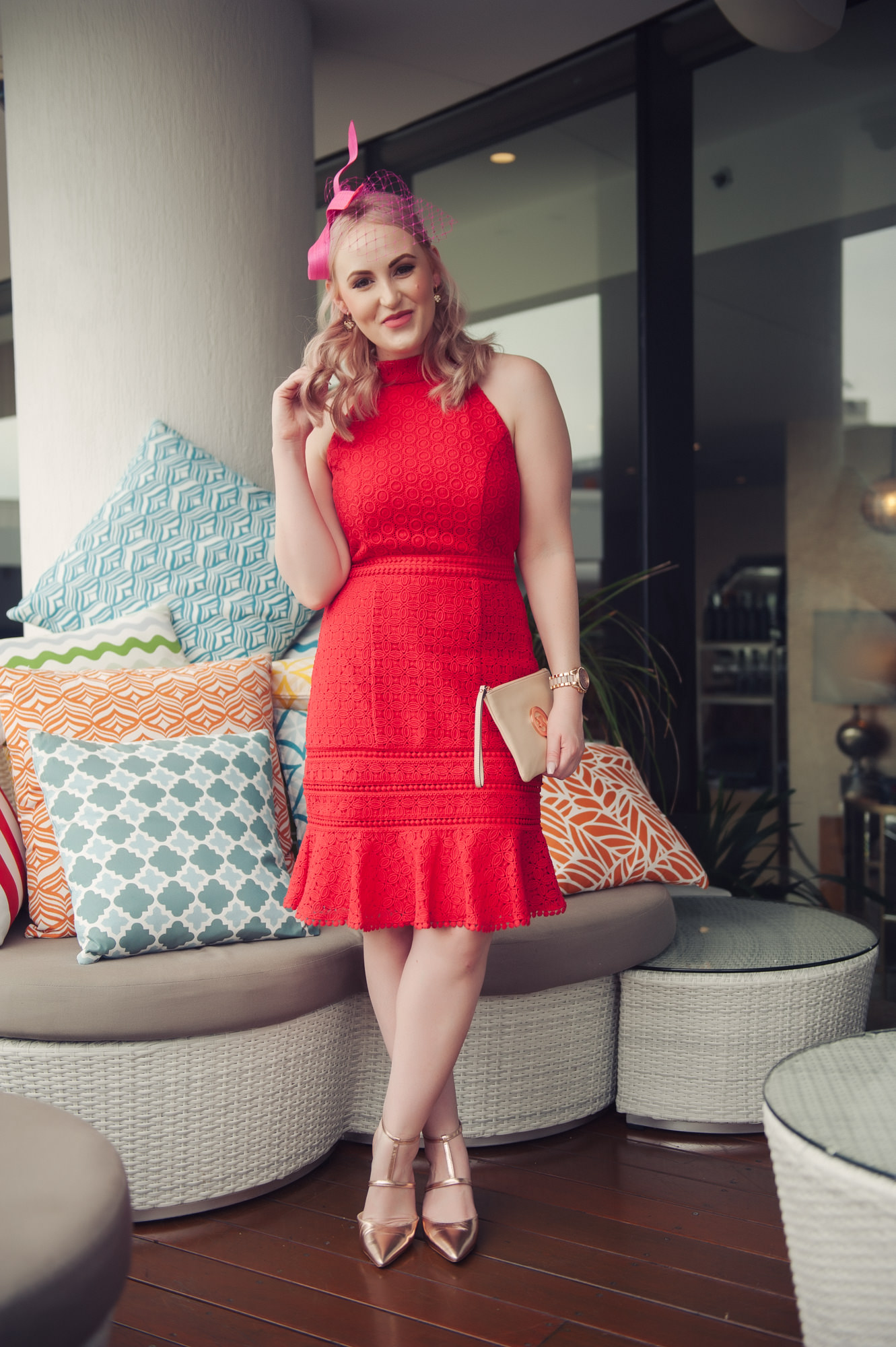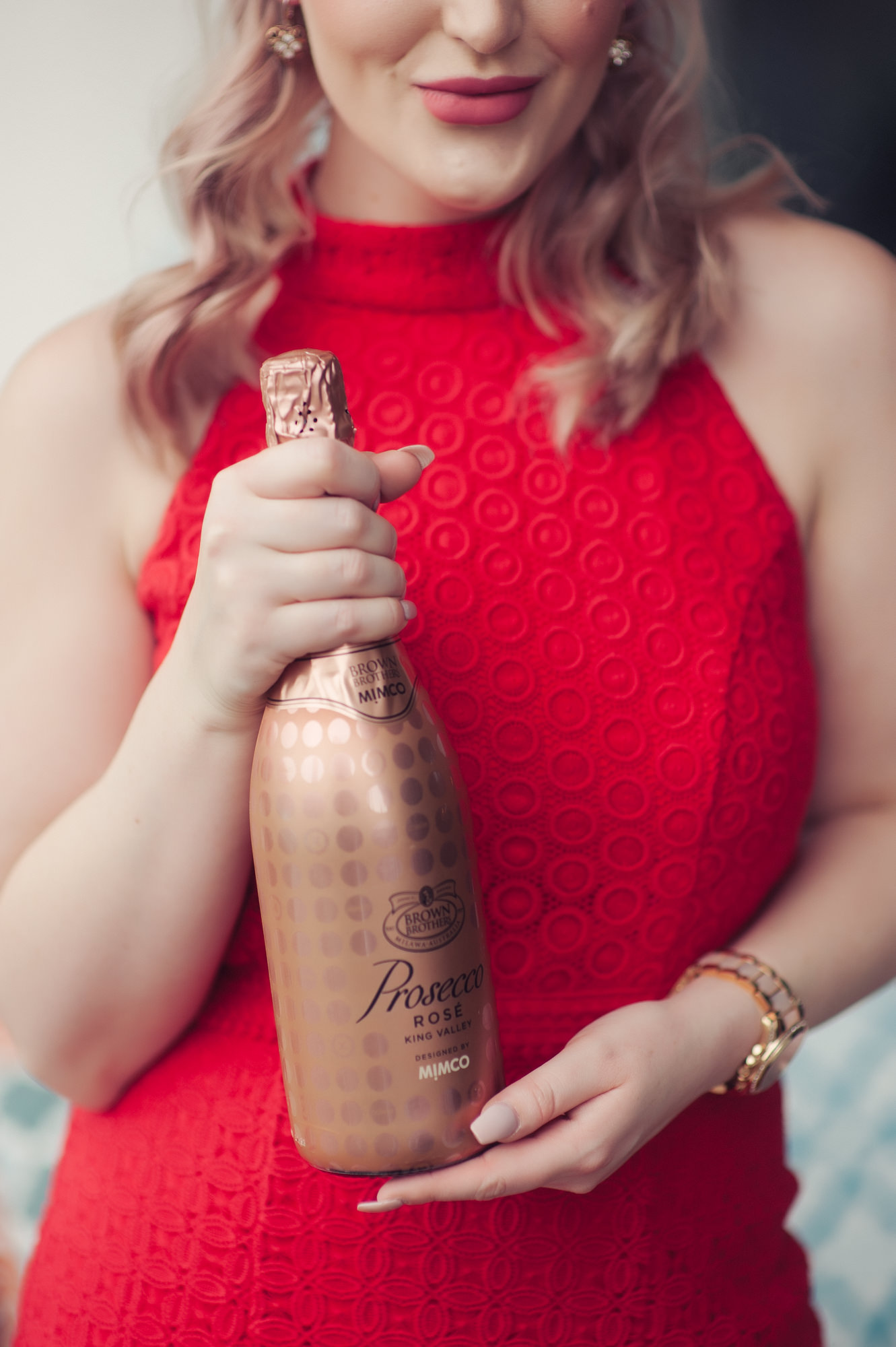 Review Rio Dress, Nine West Sasha Heels, Mimco Supernatural Medium Pouch, Marilyn Van den Berg Headpiece, Swarovski Earrings (similar style here), Michael Kors Blair Rose Gold Watch.
Just as everyone is packing away monochrome headpieces after Derby Day, Melbourne Cup is about to begin. Cue the colour blocking and fancy headwear, here's my tips and tricks to making a statement at the Melbourne Cup Raceday.
1. Bring out the bold! When putting together your Melbourne Cup ensemble, I recommend starting with an all over bold colour! I couldn't resist this head turning, Review dress as it compliments my blonde hair and porcelain skin tone perfectly.
2. Colour blocking combos. I'll be the first to admit, I was little thrown when it came to pairing this frock with a headpiece. I considered going down a metallic direction and teaming this rio red with gold, however it just didn't excite me. My lovely friend over at Marilyn Van den Berg Millinery had the fabulous idea of creating some colour blocking goodness, suggesting a hot pink piece, and viola – these tones look fabulous together! Brisbane ladies, make sure you visit Marilyn Van den Berg to pick up your last minute headwear ahead of this fabulous day.
3. Tie in complimentary accessories. With all the pink tones in this outfit, I have decided to style some blush, rose gold accessories from top to bottom. I'm especially loving these new Nine West points that I picked up just for my Melbourne Cup soiree. Coupled with some rose gold jewellery and a two tone Mimco pouch, I'm feeling as sparkly as ever.
Brisbane girls, if you are looking for the perfect raceday plans, then check out the exquisite Melbourne Cup High Tea hosted by Bacchus. Tickets are still available, so book your seat now.
SHOP THE POST:
Photography by Erin Smith Photography
---